The last few months before summer break are always filled with anticipation, but especially for high school seniors. There are senior projects to finish, colleges to visit, graduation invitations to mail, and parties to attend. For a senior, time can feel both slow and incredibly fast all at once, and it's important to stop and appreciate every second that you have. One of the biggest parts of senior year is your senior portrait session, where you get to celebrate the hard work and determination that has gotten you to this milestone! It's a big reason why we tell every parent not to skip out on senior portraits, and why we encourage every senior to make time for them. For seniors like Emma, there are many, many reasons to celebrate.
Emma is graduating from Notre Dame Academy later this month, and was one of our model reps for 2022. We have enjoyed getting to know her, and she blows us away with her hard-working spirit and beautiful smile. She has been part of the National Honors Society, and will be attending Eastern Kentucky University in the fall! One of her big achievements in high school was passing her dual credit physics class with the highest grade in her lab group. She has volunteered at Be Concerned, Mary Rose Mission and Welcome House – all organizations dedicated to providing spiritual, emotional, and material assistance to people in need. Emma's is also the proud big sister of her brother, Blake and sister, Sophie.
Emma's beautiful session included her cap and gown and some awesome locations with an editorial feel. We loved all the outfits that she chose, which were casual and sporty, yet polished. I believe every senior should choose a variety of looks, so that your images can work for different needs: graduation announcements, to display on your parents' wall, and to create albums, etc.
Congratulations, Emma! You will go on to do amazing things!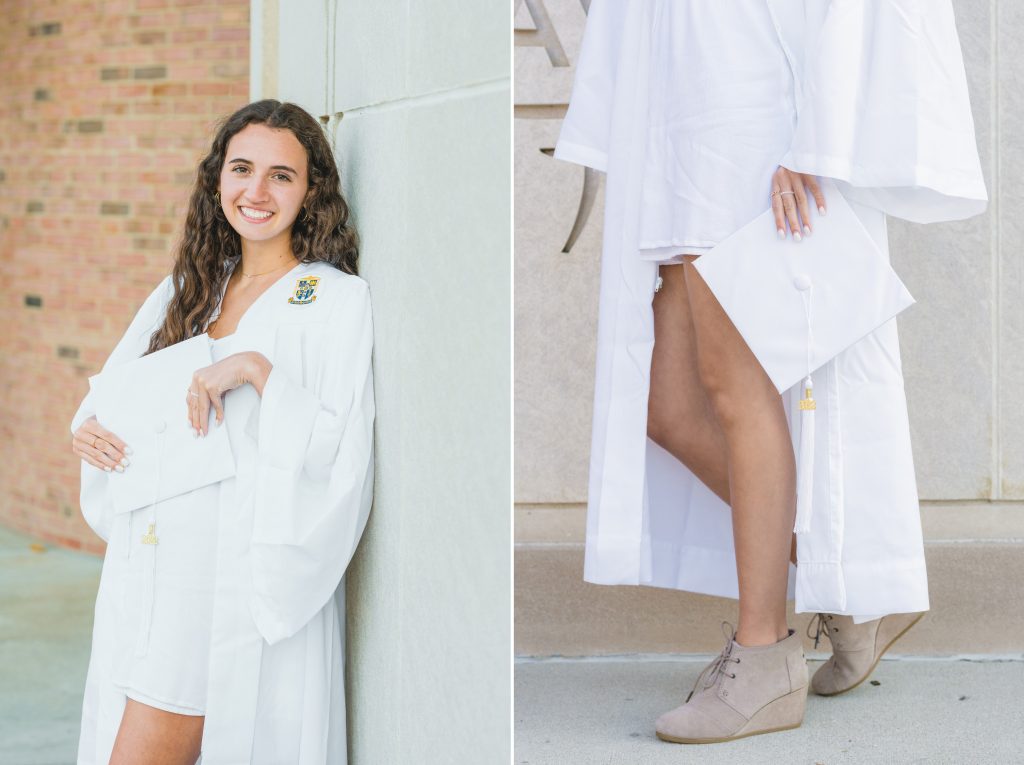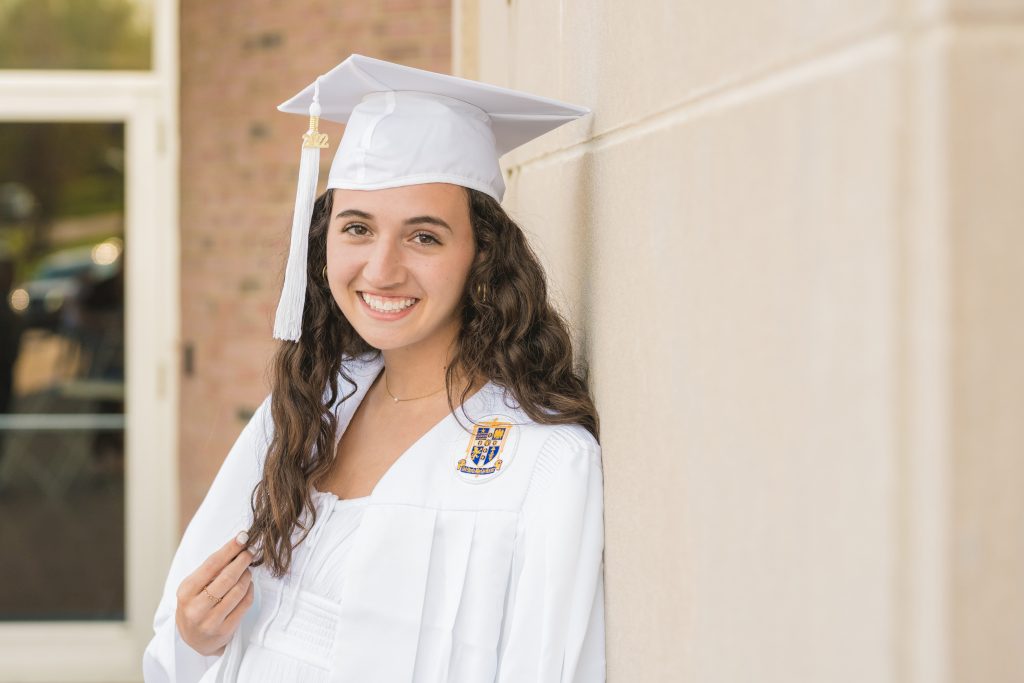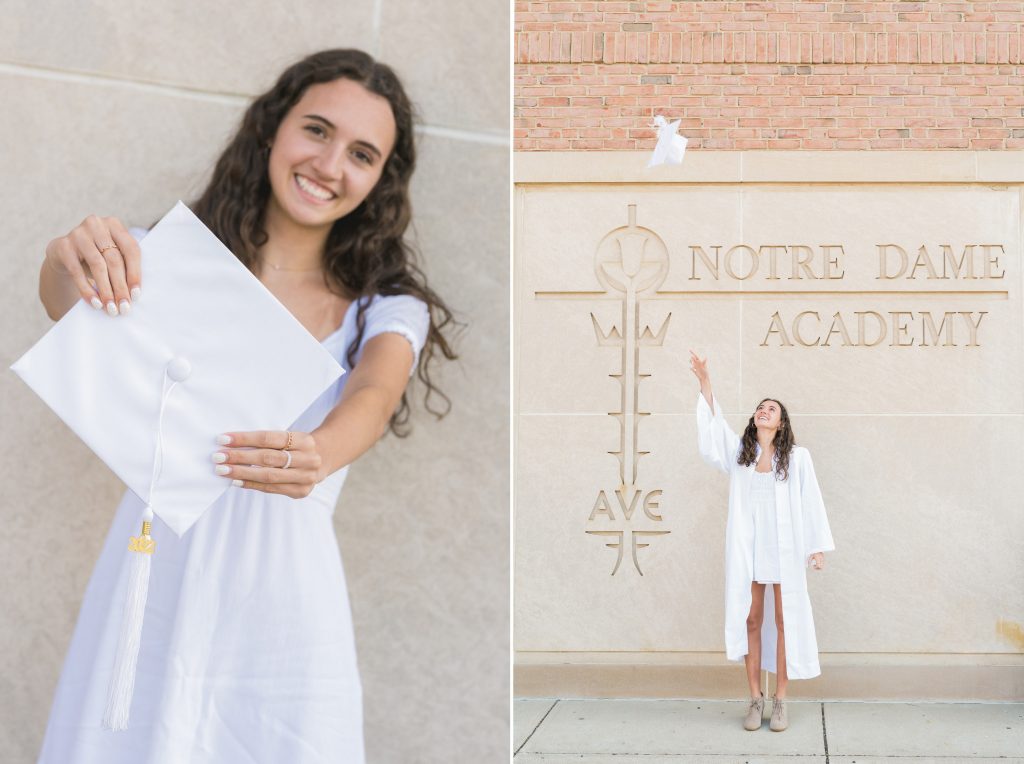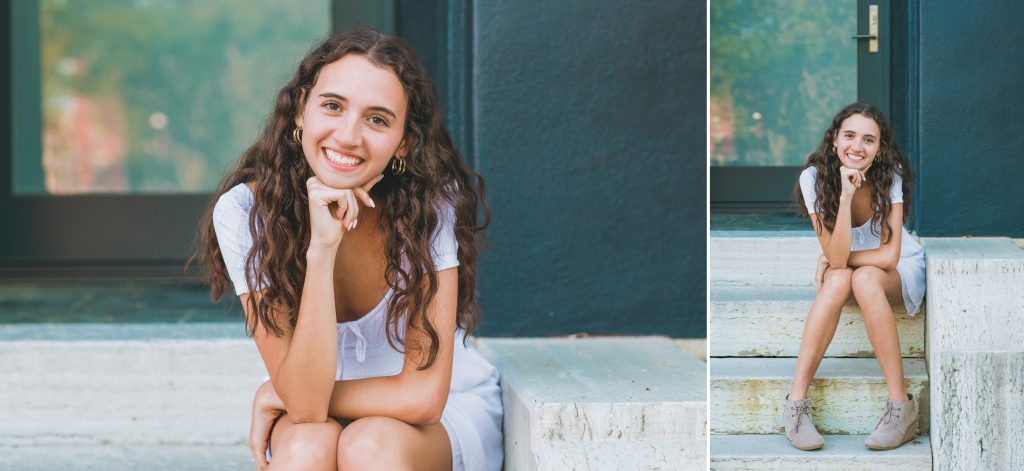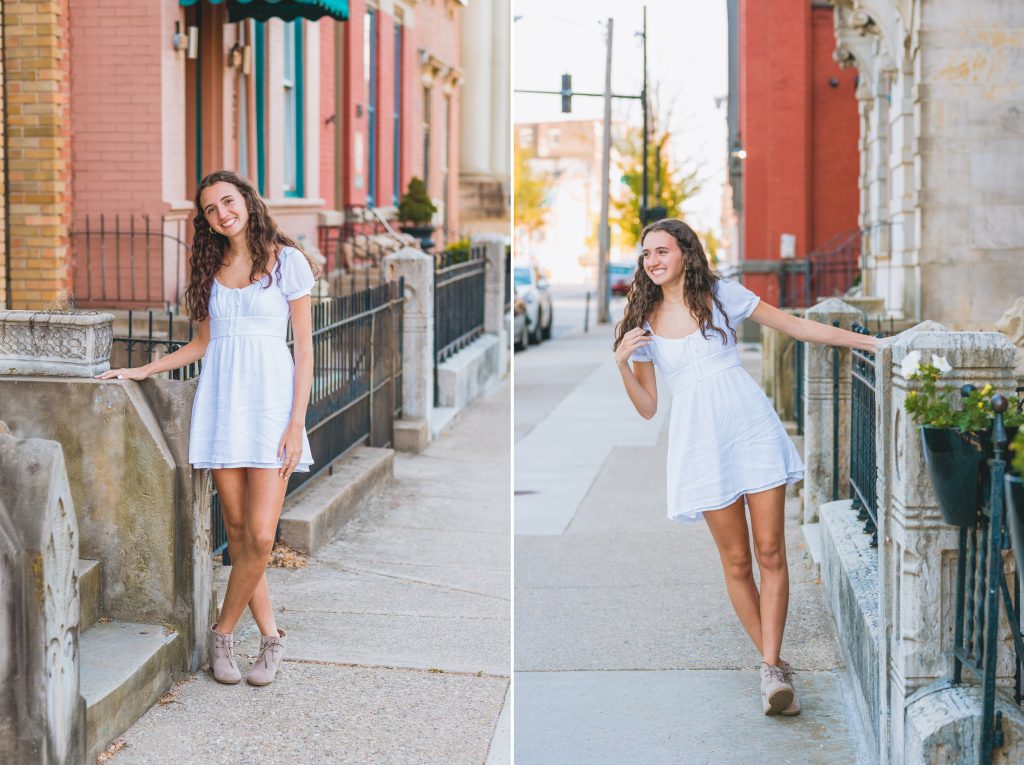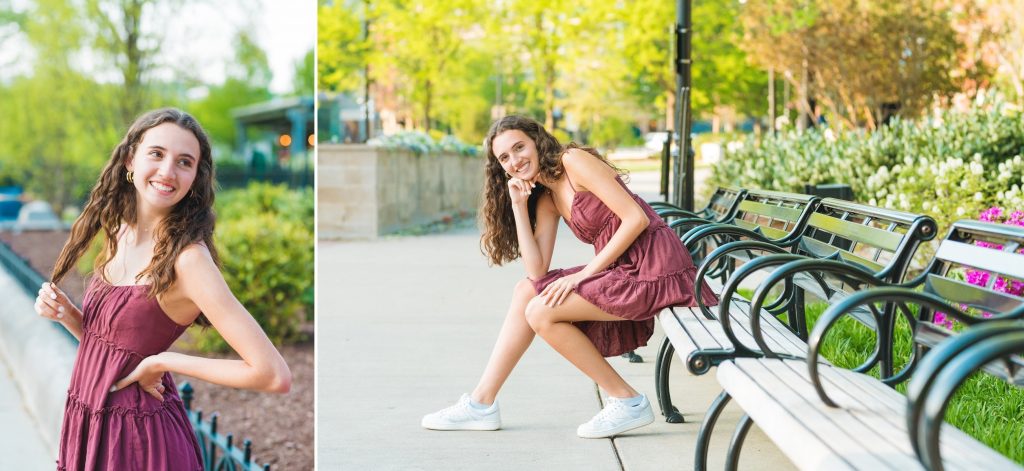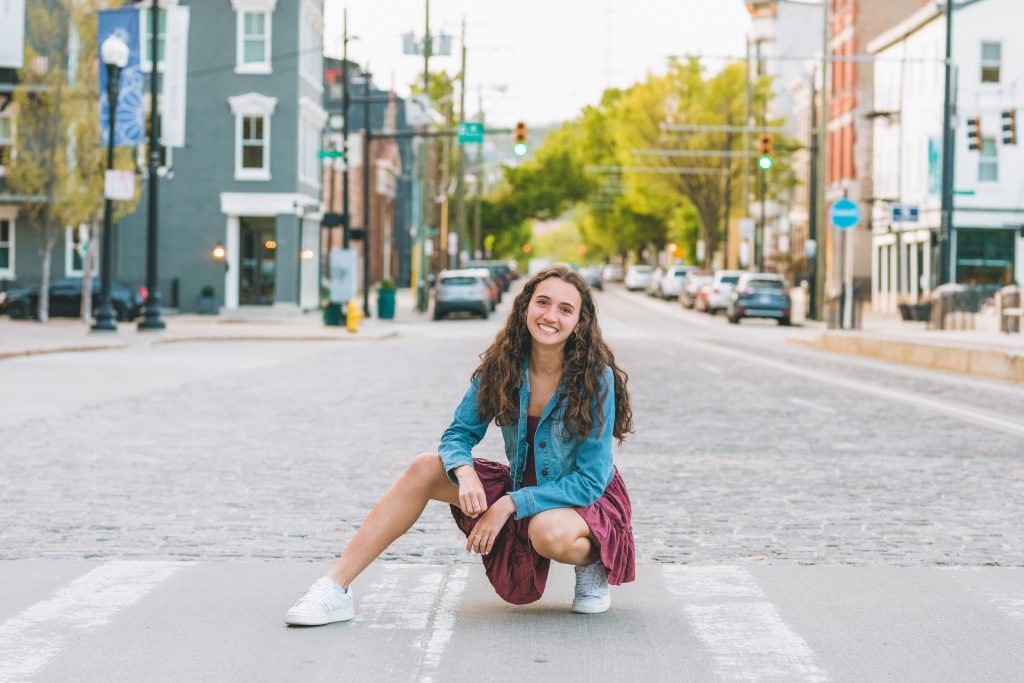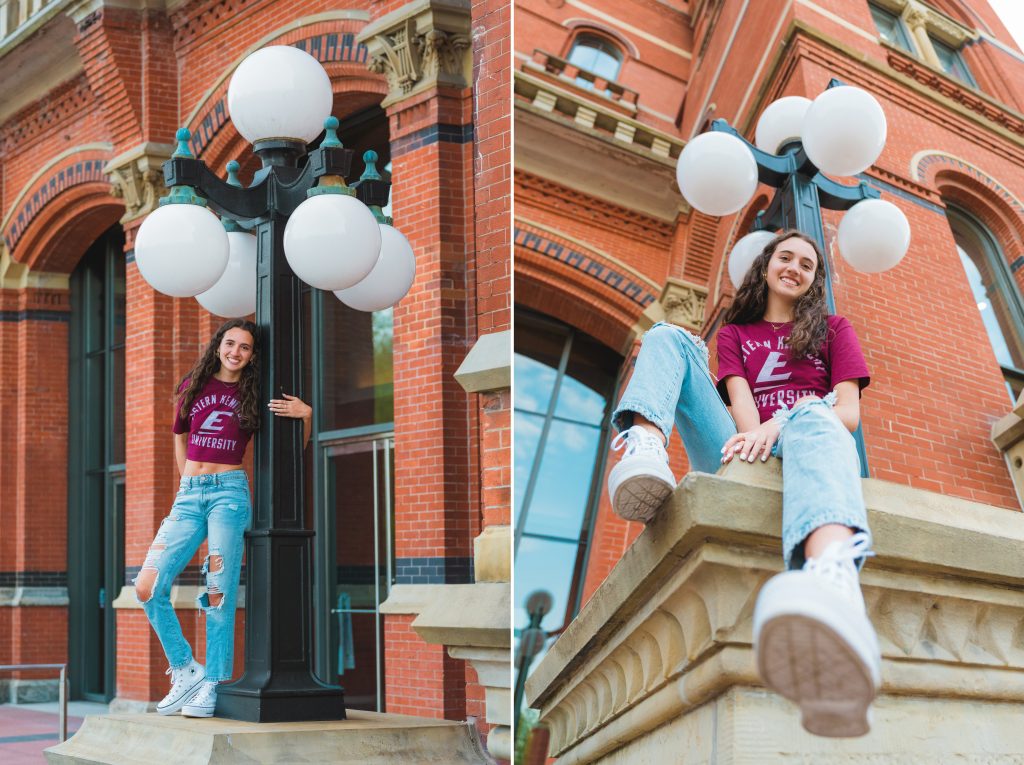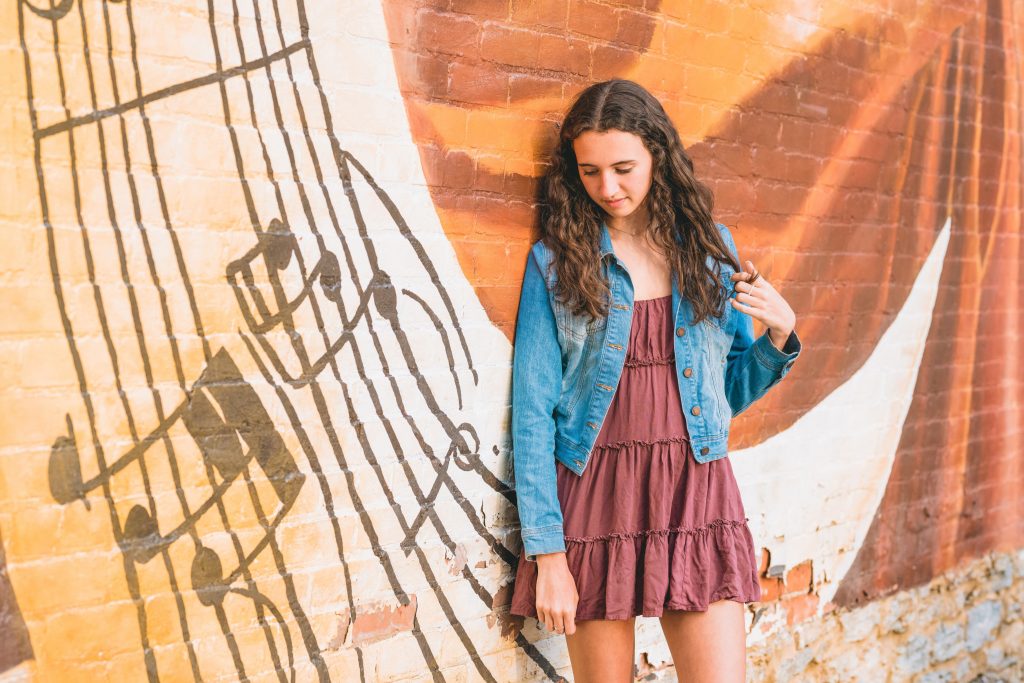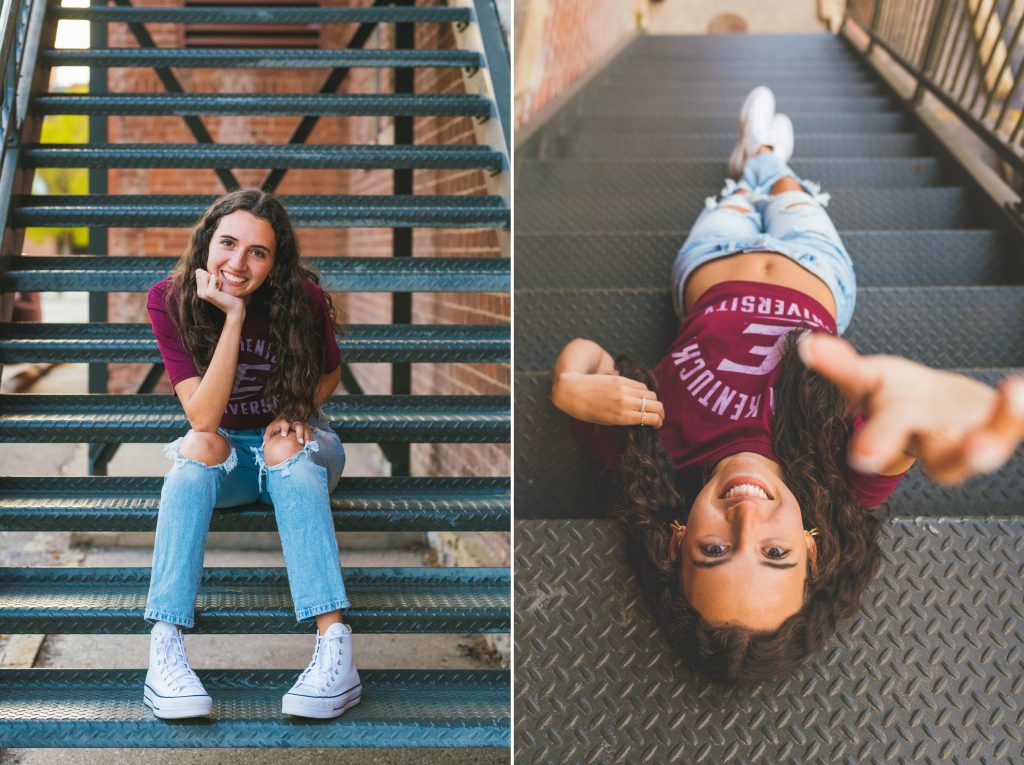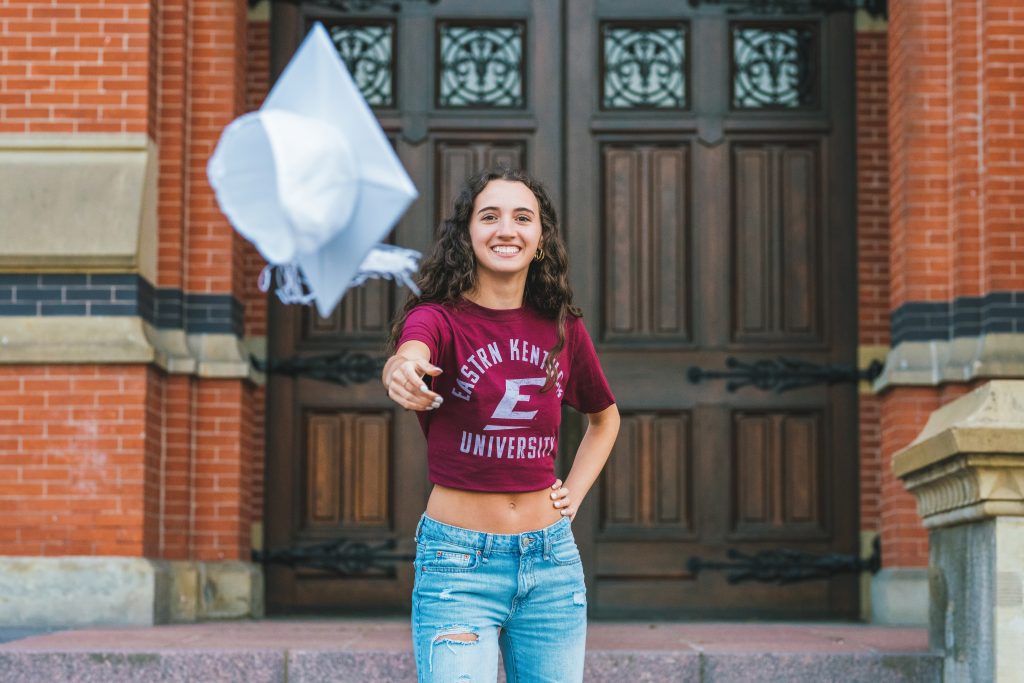 If you are a junior or senior, and you're putting off scheduling your senior portraits, please remember that this is an irreplaceable season in your life! You don't want to miss a moment, and senior portraits play a very crucial role in preserving those memories. Let's get started!
About Adam and Keli
Creative. Clean. Different. We are a husband and wife team of creative professionals in Cincinnati specializing in high school senior photography. Senior portraits are an important commemoration and milestone that should be treated as a momentous occasion. We would love to invite you out to our Northern Kentucky studio to meet with us while showcasing our albums, canvases and other print products. We can also provide more information on our Senior Portrait Collections and introduce you to our team! We would love to help, connect with us now.