Privacy Policy
This privacy policy discloses the privacy practices for thespaniers.com. This privacy policy applies solely to information collected by this web site. It will notify you of the following:
What personally identifiable information is collected from you through the web site, how it is used and with whom it may be shared.
What choices are available to you regarding the use of your data.
The security procedures in place to protect the misuse of your information.
How you can correct any inaccuracies in the information.
INFORMATION COLLECTION, USE, AND SHARING
We are the sole owners of the information collected on this site. We only have access to/collect information that you voluntarily give us via email or other direct contact from you. We will not sell or rent this information to anyone.
We will use your information to respond to you, regarding the reason you contacted us. We will not share your information with any third party outside of our organization, other than as necessary to fulfill your request, e.g. to ship an order.
Unless you ask us not to, we may contact you via email in the future to tell you about specials, new products or services, or changes to this privacy policy.
YOUR ACCESS TO AND CONTROL OVER INFORMATION
You may opt out of any future contacts from us at any time. You can do the following at any time by contacting us via the email address or phone number given on our website:
See what data we have about you, if any.
Change/correct any data we have about you.
Have us delete any data we have about you.
Express any concern you have about our use of your data.
SECURITY
We take precautions to protect your information. When you submit sensitive information via the website, your information is protected both online and offline.
While we use encryption to protect sensitive information transmitted online, we also protect your information offline. Only employees who need the information to perform a specific job (for example, billing or customer service) are granted access to personally identifiable information.
UPDATES
Our Privacy Policy may change from time to time and all updates will be posted on this page.
If you feel that we are not abiding by this privacy policy, you should contact us immediately by calling (859) 496-2074 or sending an email to hello@adamandklei.com.
REGISTRATION
In order to use this website, a user must first complete the registration form. During registration a user is required to give certain information (such as name and email address). This information is used to contact you about the products/services on our site in which you have expressed interest. At your option, you may also provide demographic information (such as gender or age) about yourself, but it is not required.
COOKIES
We use "cookies" on this site. A cookie is a piece of data stored on a site visitor's hard drive to help us improve your access to our site and identify repeat visitors to our site. For instance, when we use a cookie to identify you, you would not have to log in a password more than once, thereby saving time while on our site. Cookies can also enable us to track and target the interests of our users to enhance the experience on our site. Usage of a cookie is in no way linked to any personally identifiable information on our site.
Some of our business partners may use cookies on our site (for example, advertisers). However, we have no access to or control over these cookies.
SHARING
We occasionally share aggregated demographic information with our partners and advertisers. This is not linked to any personal information that can identify any individual person.
LINKS
This web site contains links to other sites. Please be aware that we are not responsible for the content or privacy practices of such other sites. We encourage our users to be aware when they leave our site and to read the privacy statements of any other site that collects personally identifiable information.
QUESTIONS
If you have questions about this Privacy Policy, please contact us by calling (859) 496-2074 or sending an email to studio@thespaniers.com.
For all of our recent engagements and weddings to wedding day advice, head on over to the blog!
OUR PAST CLIENTS HAVE THE SWEETEST THINGS TO SAY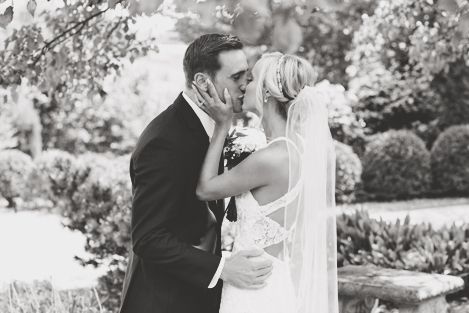 "Adam and Keli, throughout the whole experience from our engagement photos to our wedding ceremony were so much fun and a pleasure to work with. They were quick to respond to any questions or concerns and were very organized throughout the entire process. We would definitely recommend them to anyone who wants to have fun while getting quality photos!"
WEDDING RESOURCES

Important tips and advice for choosing the right wedding photographer for you.
What questions should you ask your wedding photographer?
Understand why wedding photographers need the time we ask for.
Understand the risks of hiring a friend or relative that has a nice camera.
Advice on wardrobe and makeup for your engagement or wedding.
Having a great team will make your wedding day run smoothly. Here are our favorite Cincinnati wedding vendors.
A list of the most common questions that we are asked about.
Understanding Your Needs
By connecting with you on a deeper, more personal and meaningful level, we can truly understand what you love in your spouse and in your life and capture those authentic, timeless moments.