Hey guys… what a crazy time we find ourselves in right now! Like everyone else around the country and the world, we are adjusting life of the 'new normal' of not seeing our family and friends the way we are accustomed to. Heck, you're likely to be reading this while wearing sweatpants and a cozy top all while spending way more time with your family (and husbands) than you ever imagined. Some of you may be embracing this change, some, maybe not so much :), just know that we are right there with you, and we will get through this.
Last night, we heard about an amazing project started by Cara Soulia in Needham, Massachusetts called the Front Steps Project. She said it best: "As a photographer of families, my role is to capture the joy you share as a family. And in times like this, even amidst the uncertainty we are all facing in light of the COVID-19 Virus, there are beautiful memories happening inside your homes."
And so, for the first time in our lives, as we have found ourselves stuck inside with our families for an extended amount of time, this strange and wonderful opportunity presented itself. We could help use this project in our neighborhoods, and spread some joy to our families, friends and neighbors and give back to our community while doing it! Our #frontstepsproject is a photo session to document this unique situation we are all currently living in all while trying to benefit the non-profit, Go Pantry.
So let's find the silver lining from this time in our lives and record it for posterity. Our #frontstepsproject sessions are no more than 5-minutes and done right in front of your house, on your front steps, porch, or yard. We will be taking portraits from at least 10 feet away to be socially responsible in maintaining our social/physical distancing. There are no requirements or fees – yes, this is absolutely FREE as a big thank you for supporting our business through the years! Come out on your steps or porch in your pajamas, matching outfits, or your everyday at home attire. Come out with your family and we'll swing by on the curb and take your portrait.
If you are interested in finding out more about our Front Steps Project connect with us and we'll let you know when we will be around your neighborhood. We will be posting your images to Facebook and Instagram using the hashtag #frontstepsproject
*UPDATE: We paused our Front Steps Project on March 30th, 2020 – a few days after the Governors of Ohio and Kentucky issued stay-at-home orders for their respective states. While some people felt that volunteer photographers running a fundraiser (from afar and with all of the social distancing and safety measures in place) did not fall under the essential workers order, we decided to halt our project out of respect for those who are facing anxiety, fear, and health crises as a result of COVID-19. We will continue to post the happiness, the love, and the laughter that we have witnessed in our community as it went into isolation, and we look forward to the day where we can see new and familiar faces again after we emerge from this crisis.
Here are some of the many wonderful families we have been fortunate to work with and help brighten their day just a little: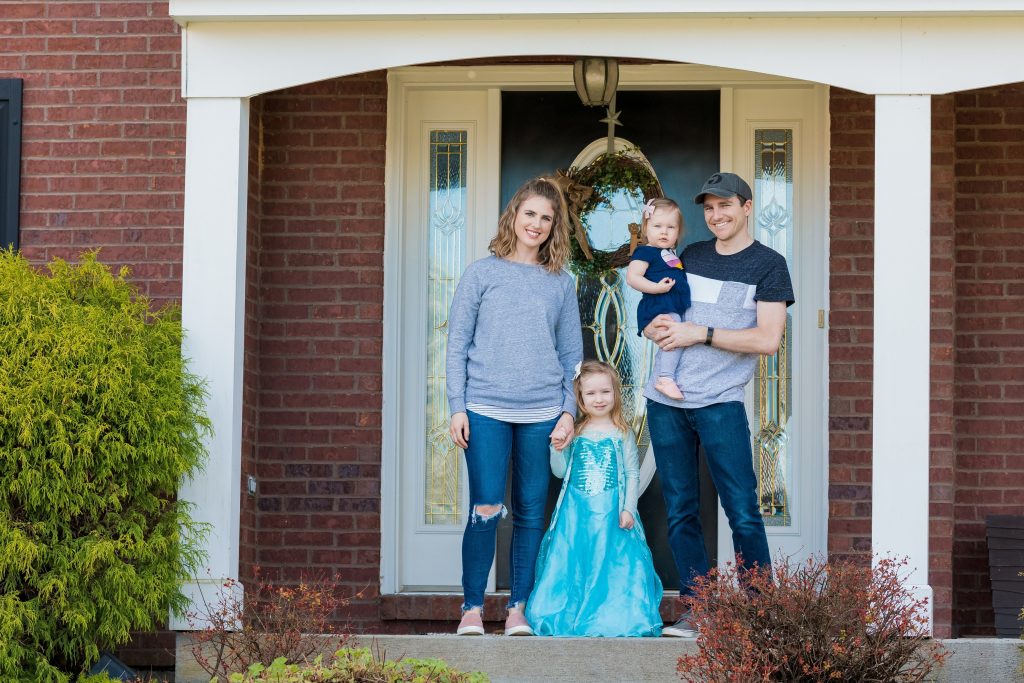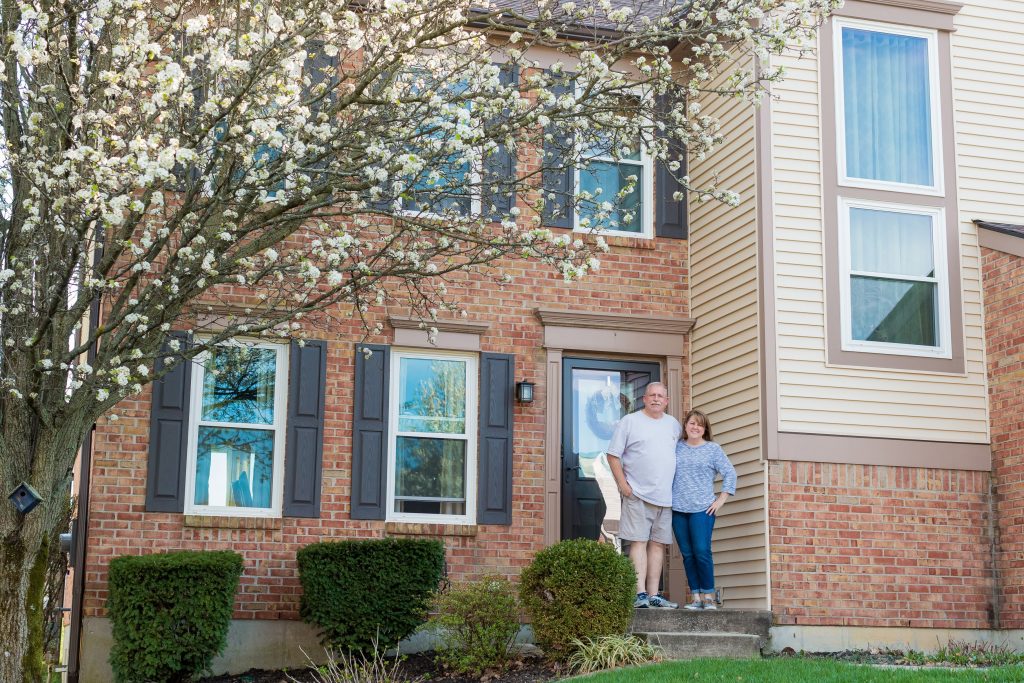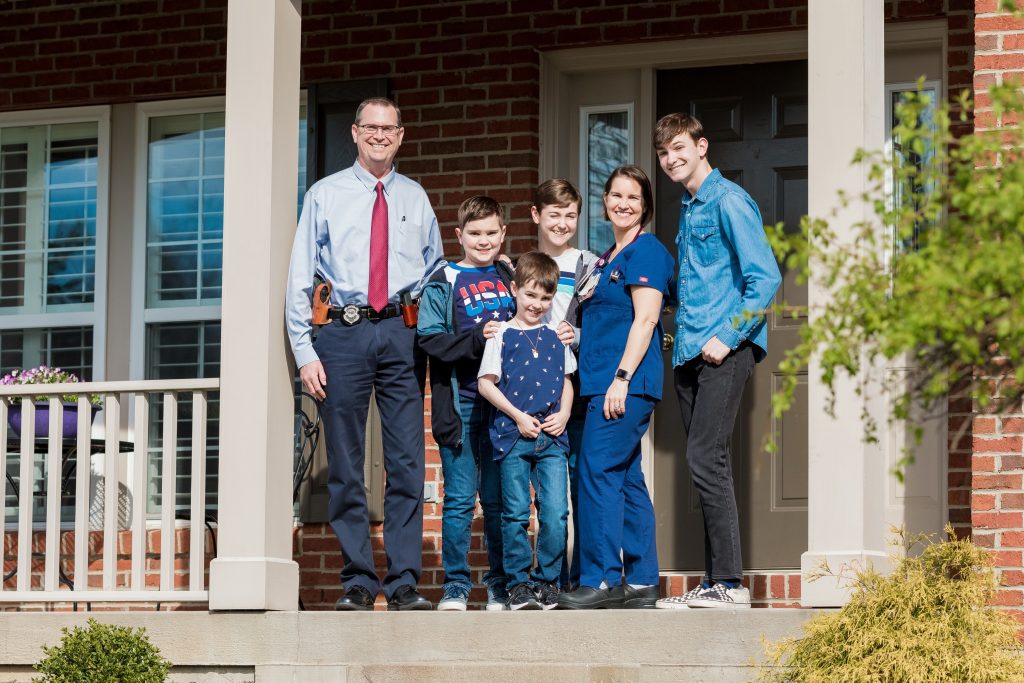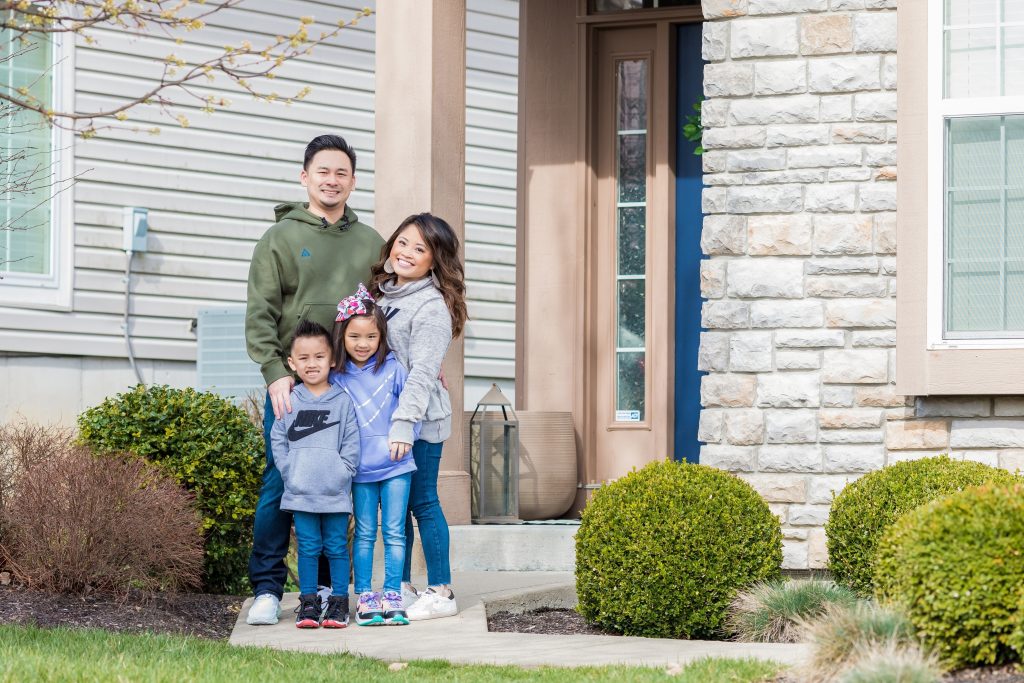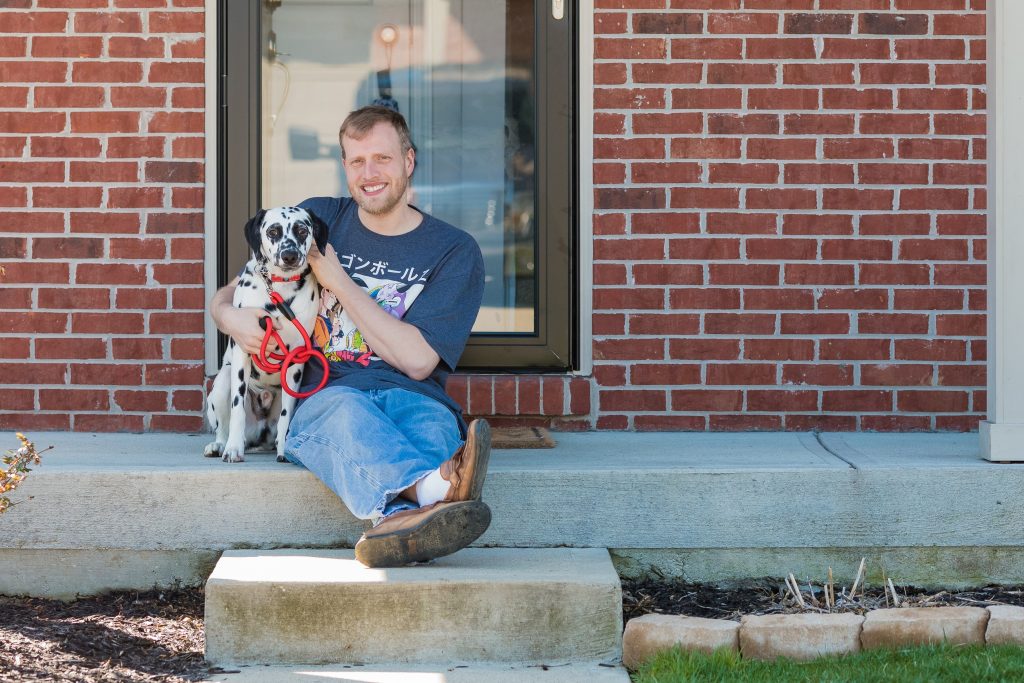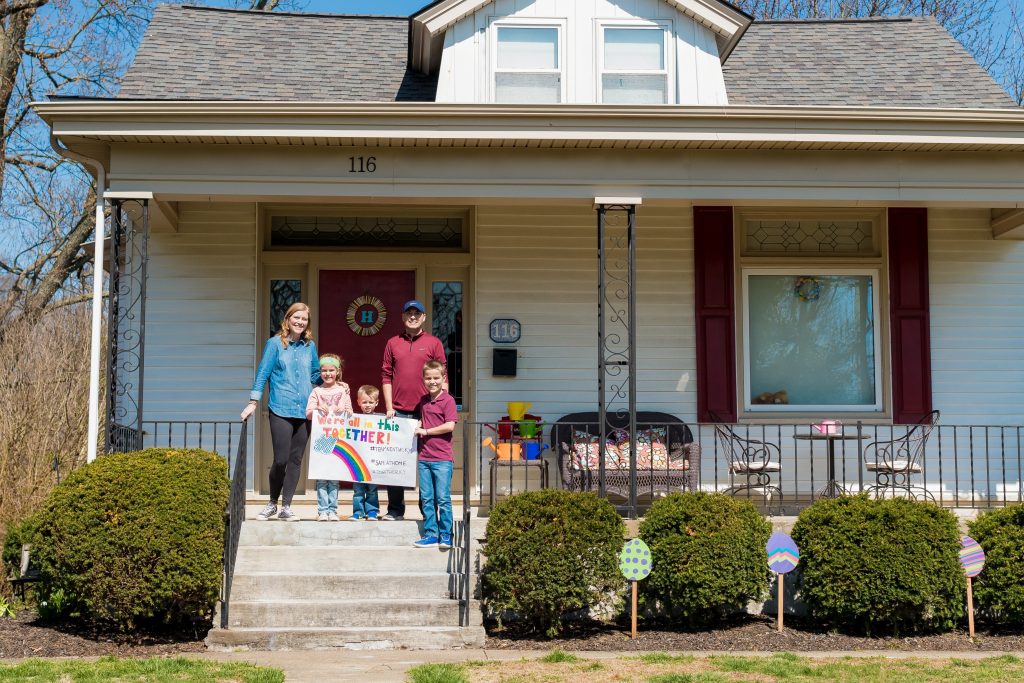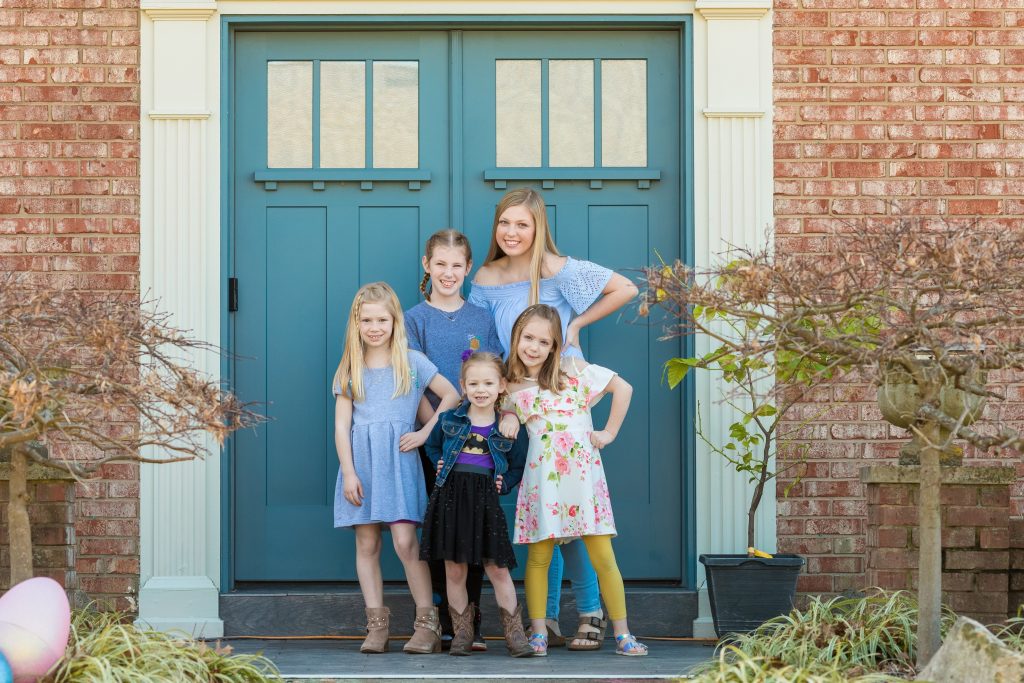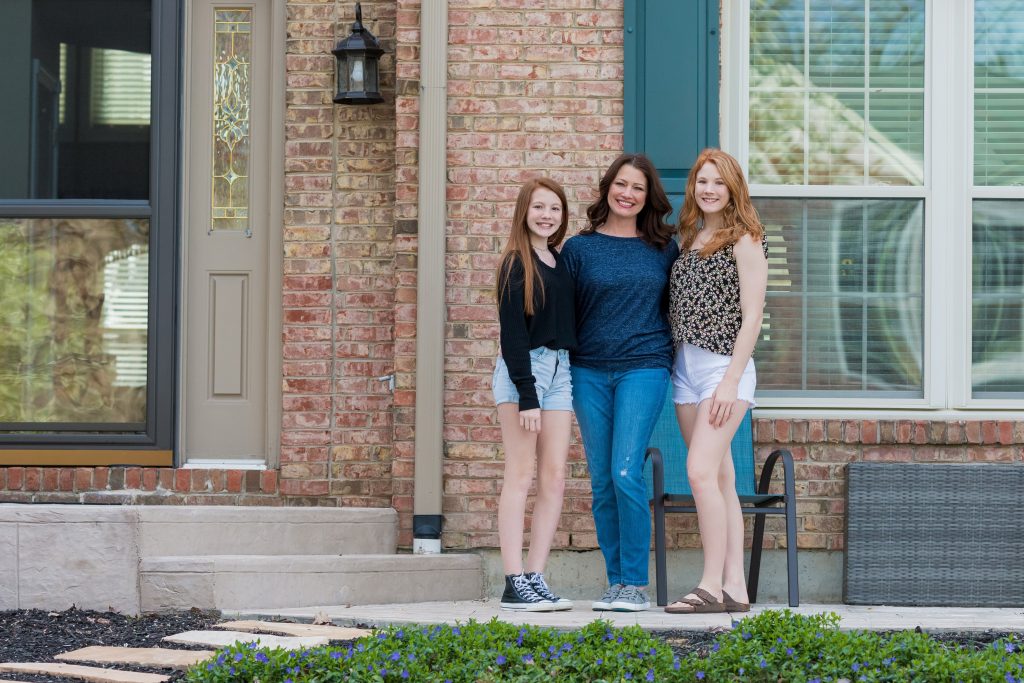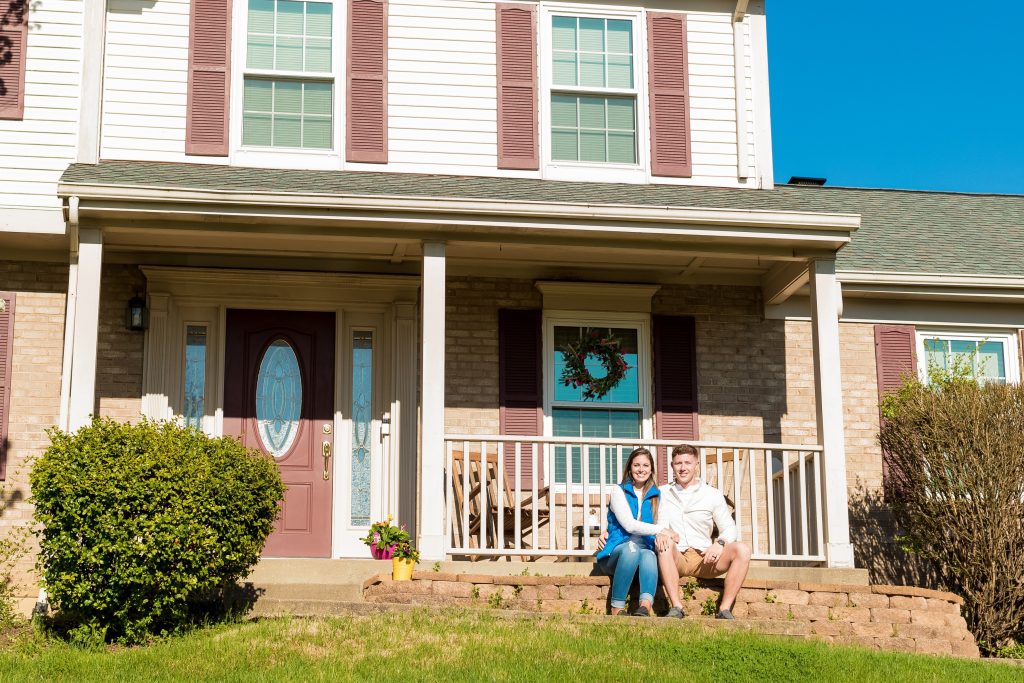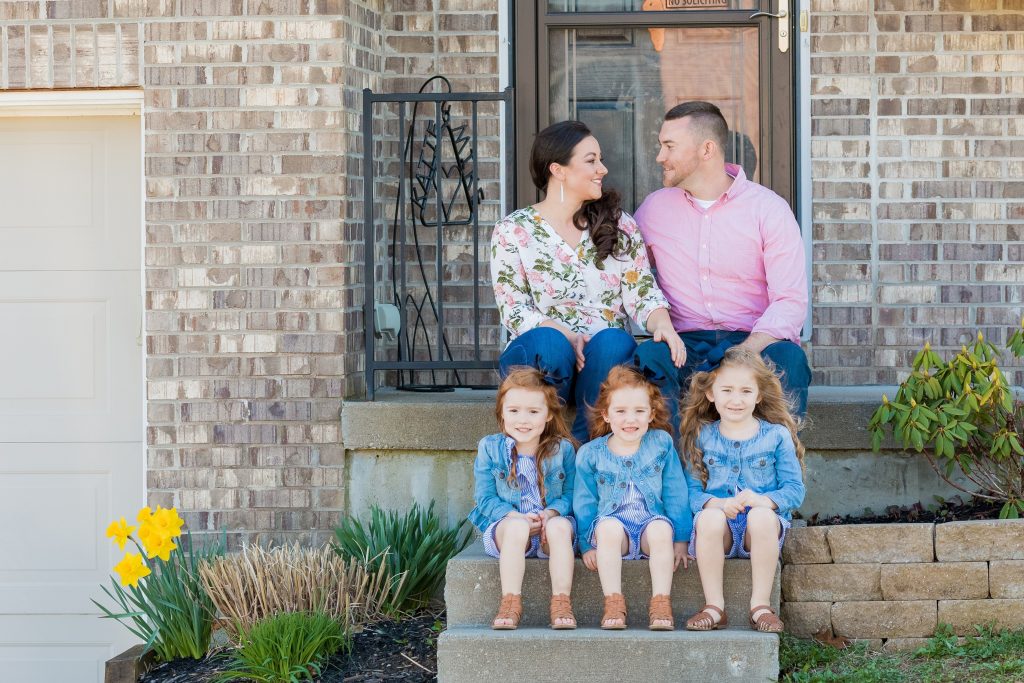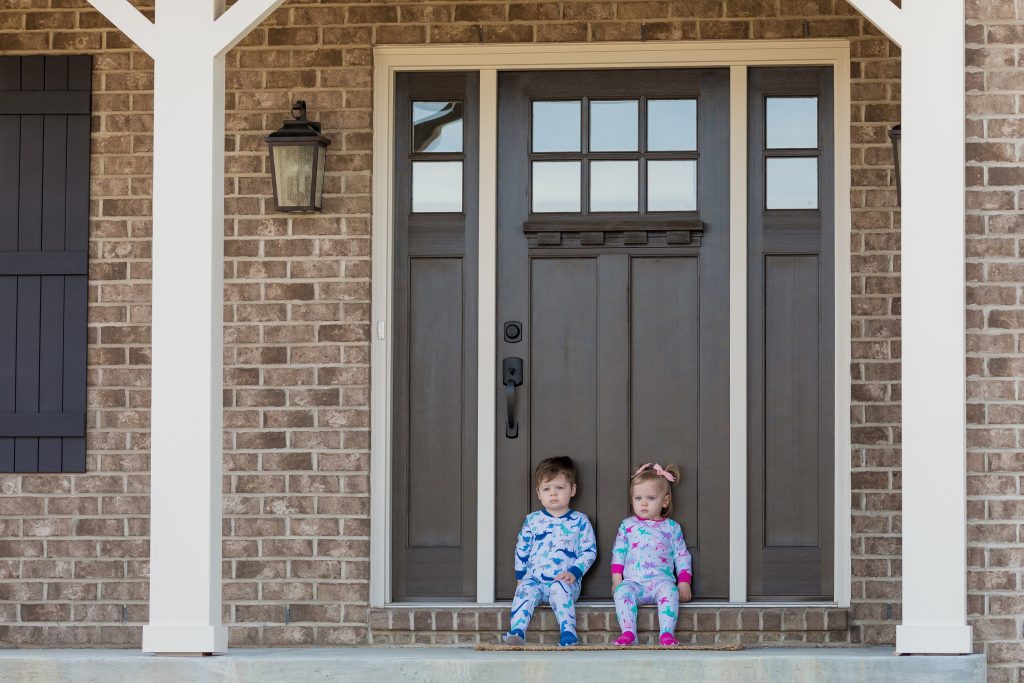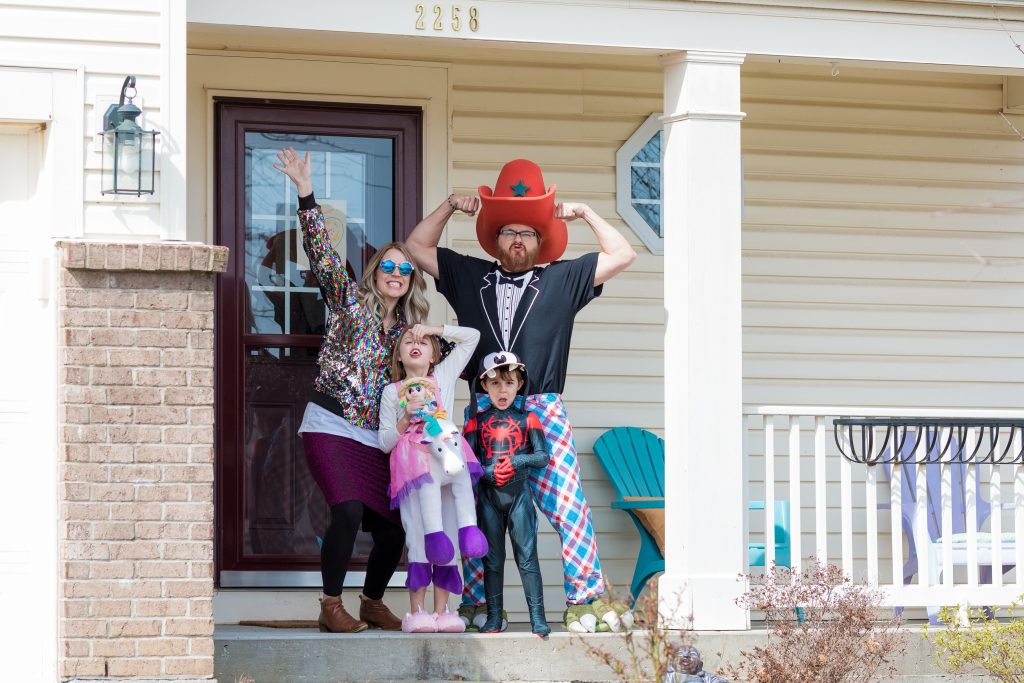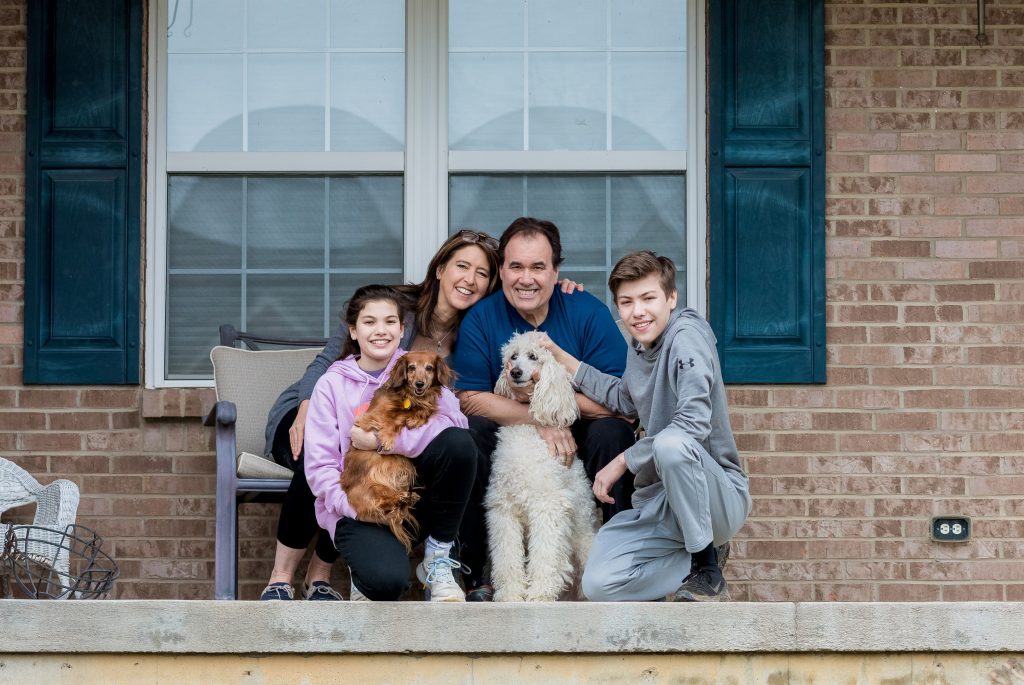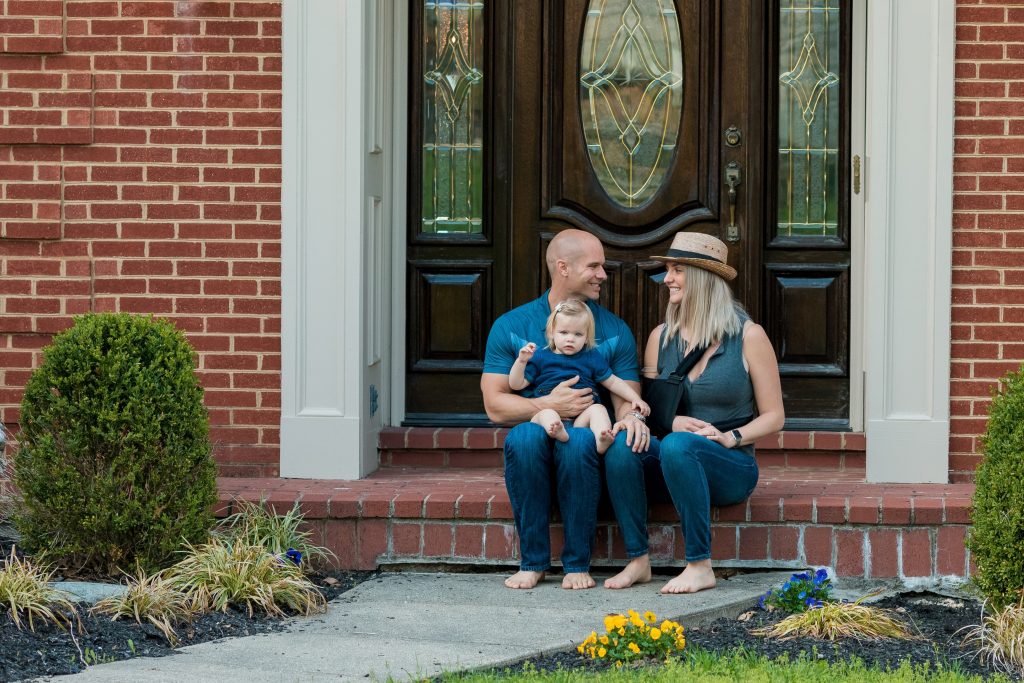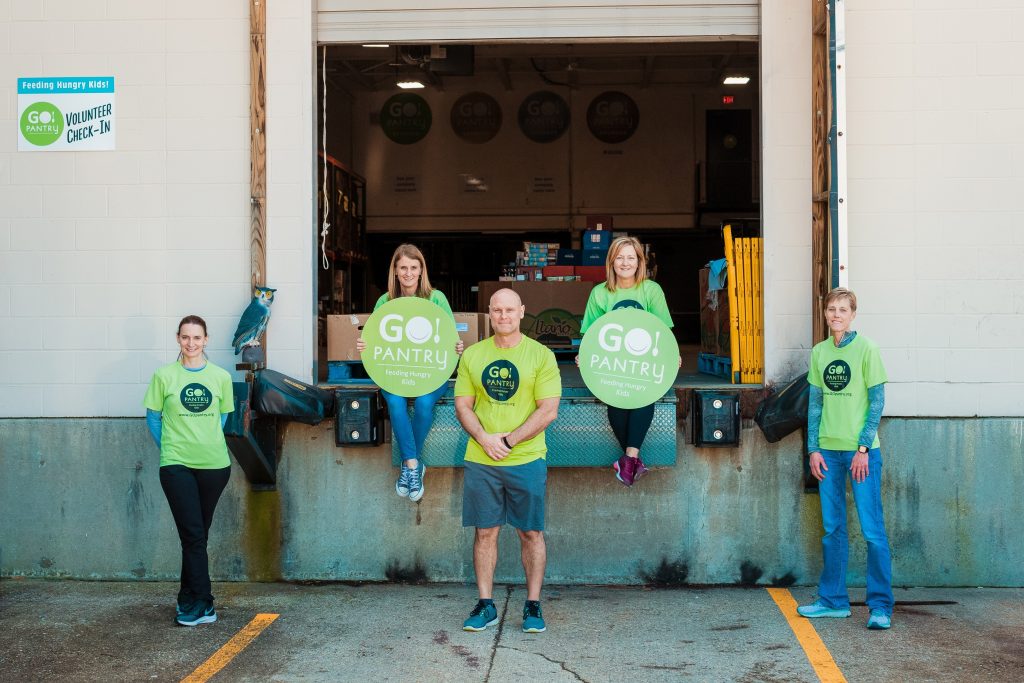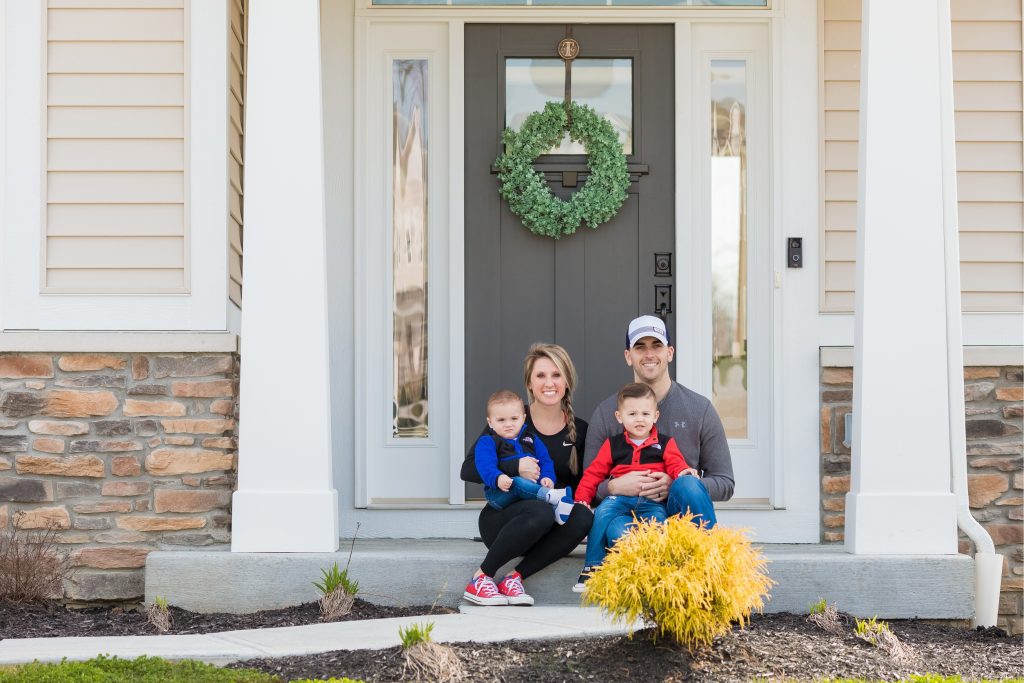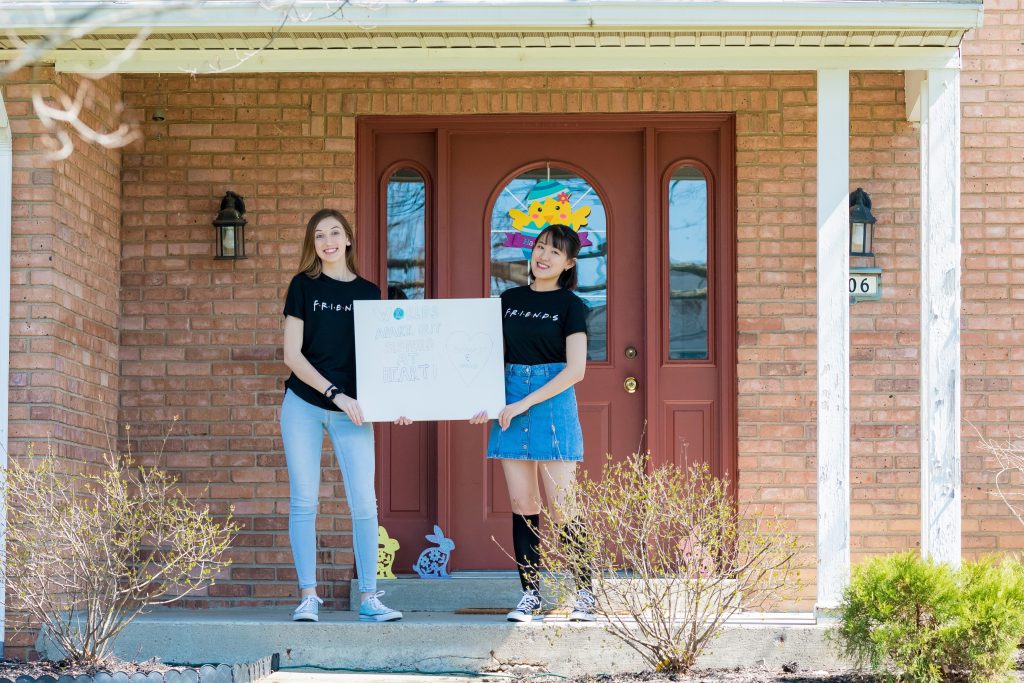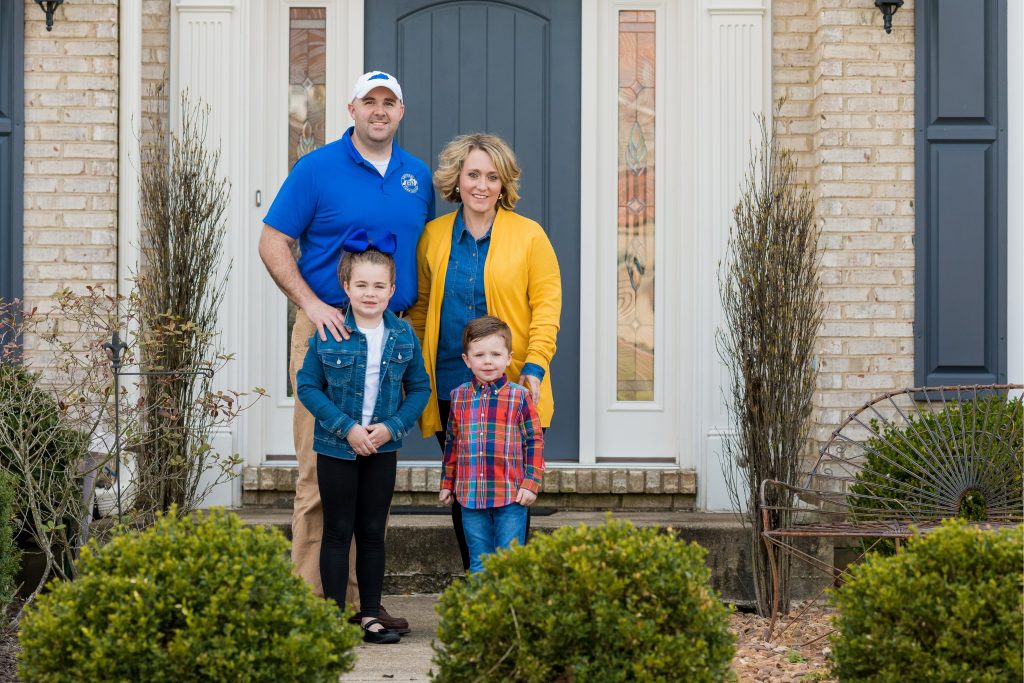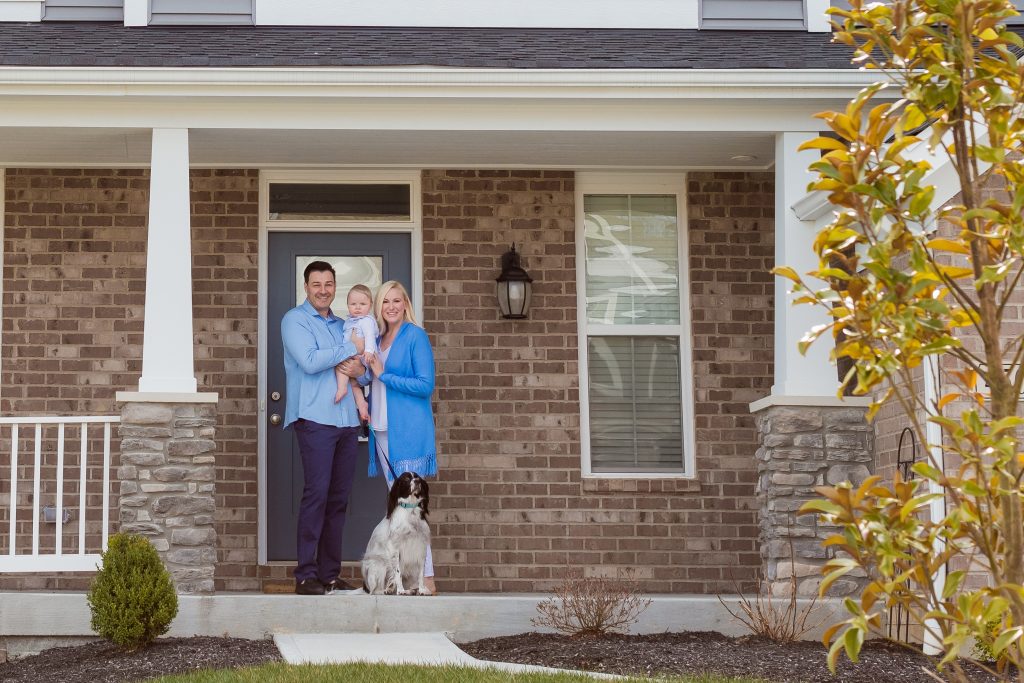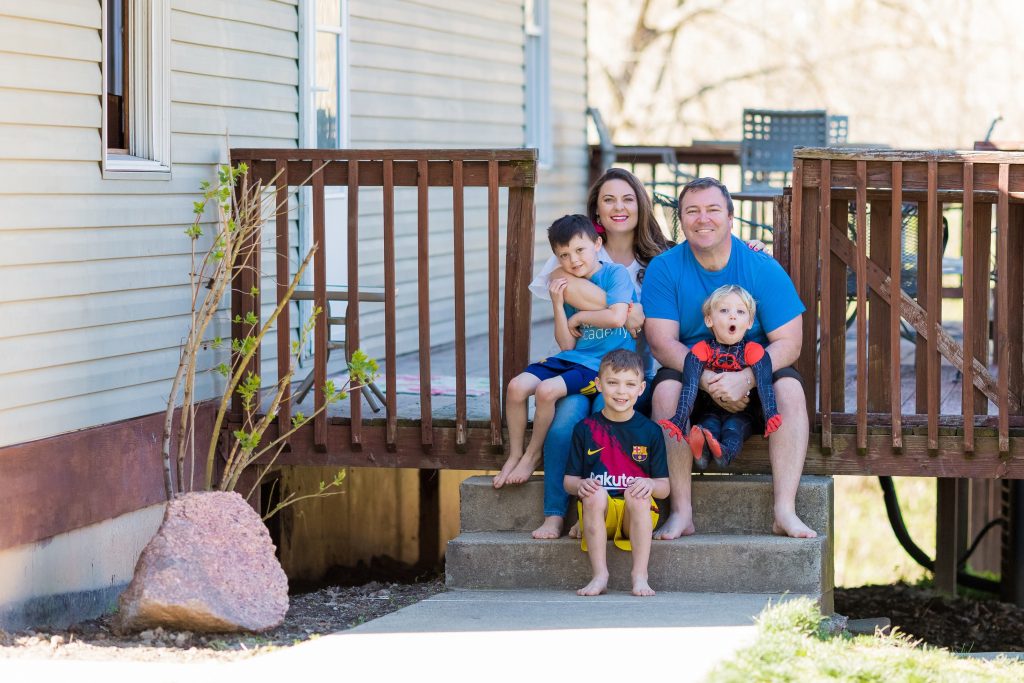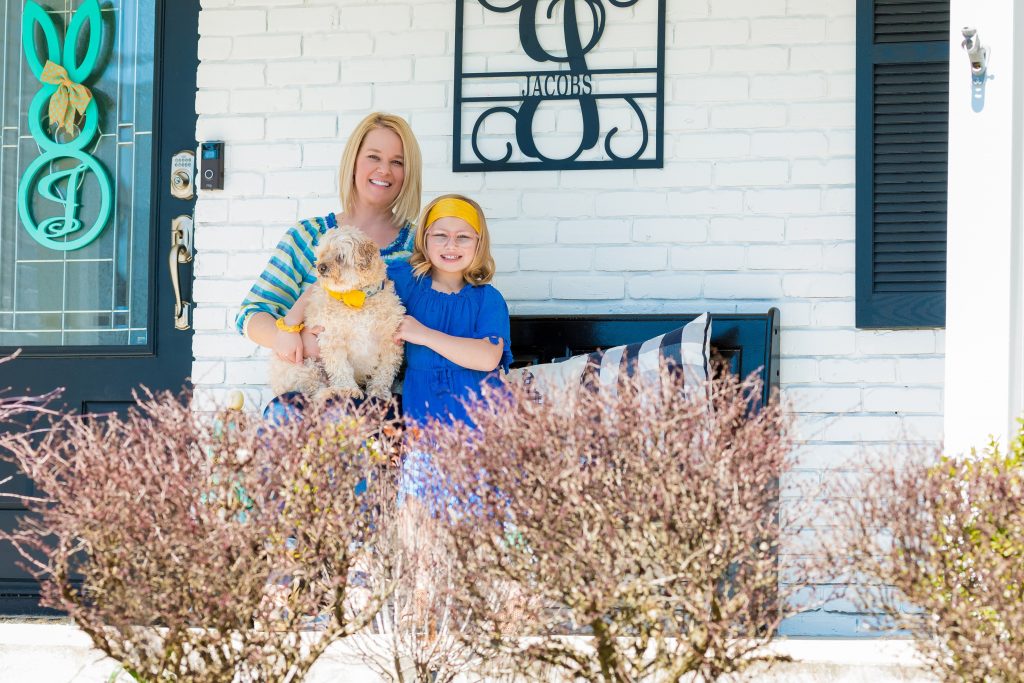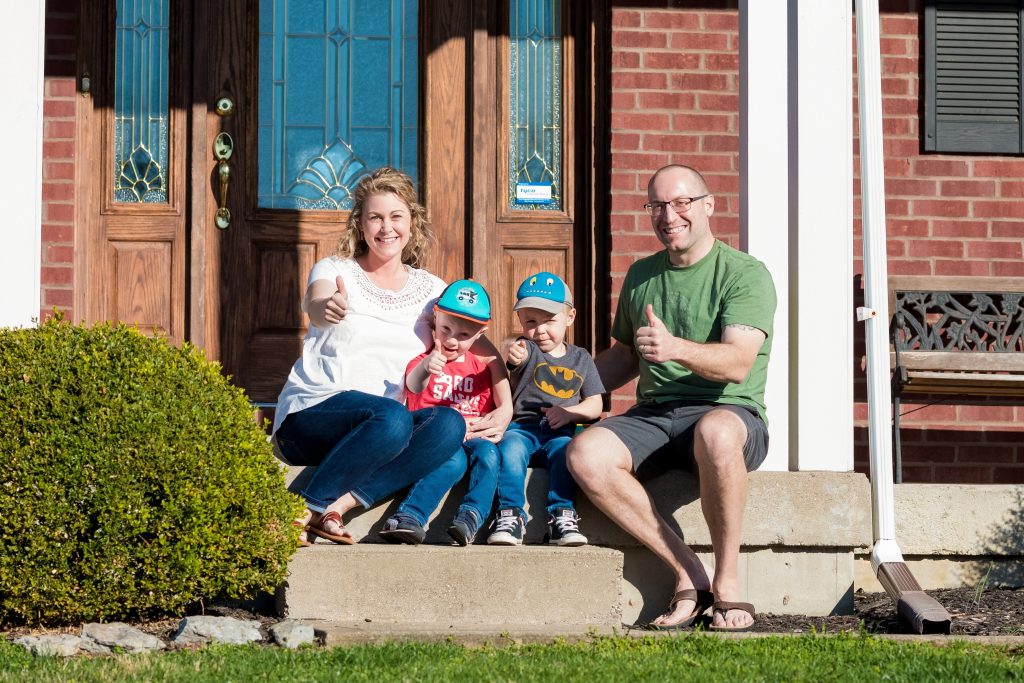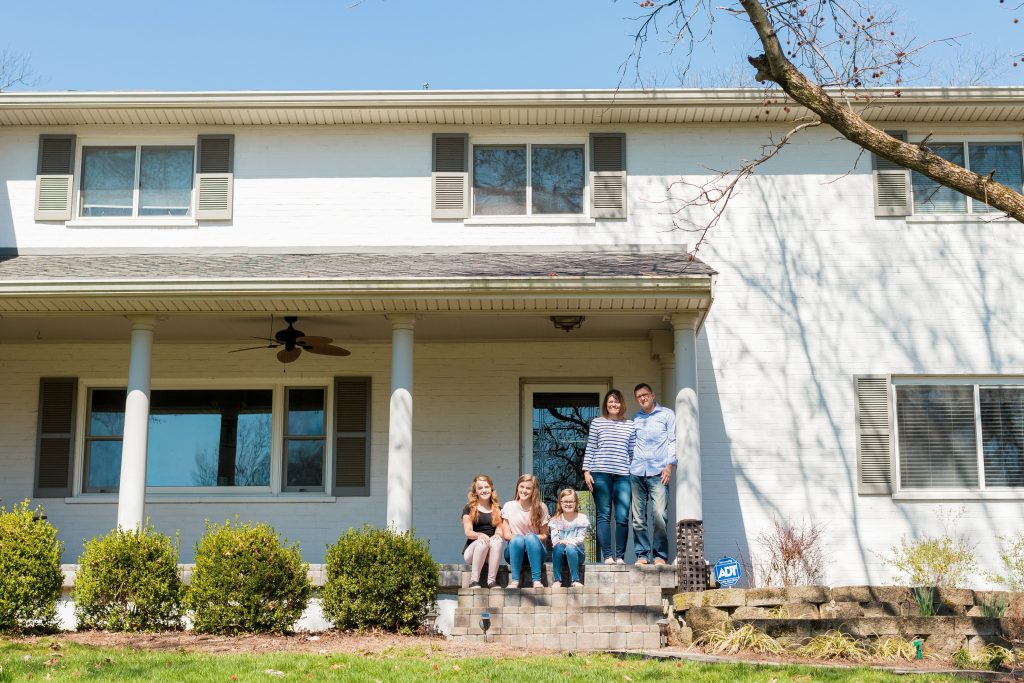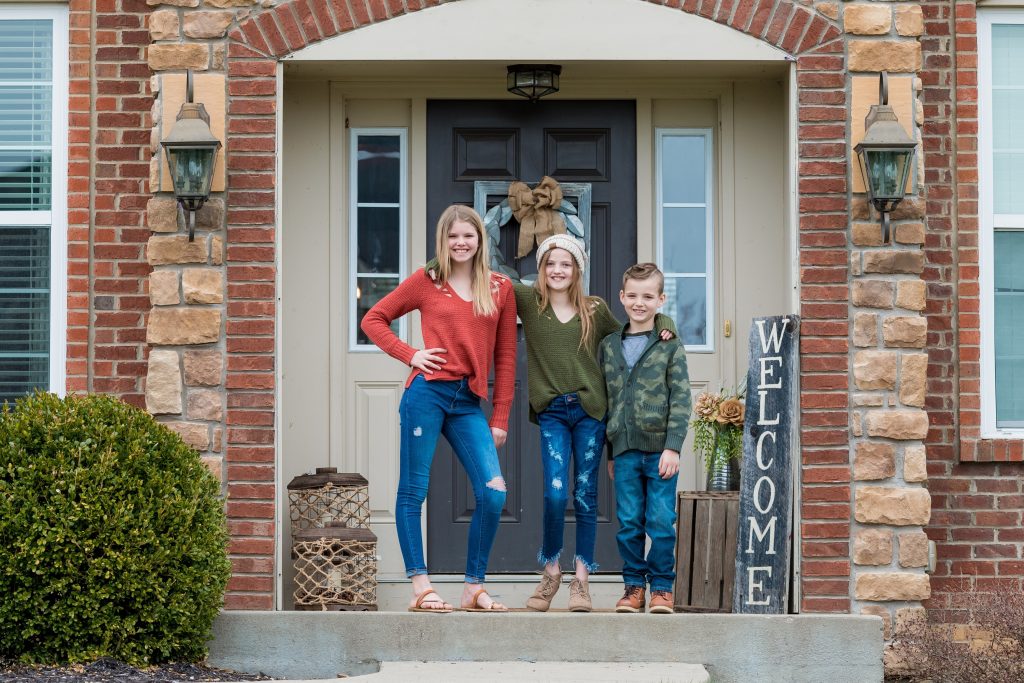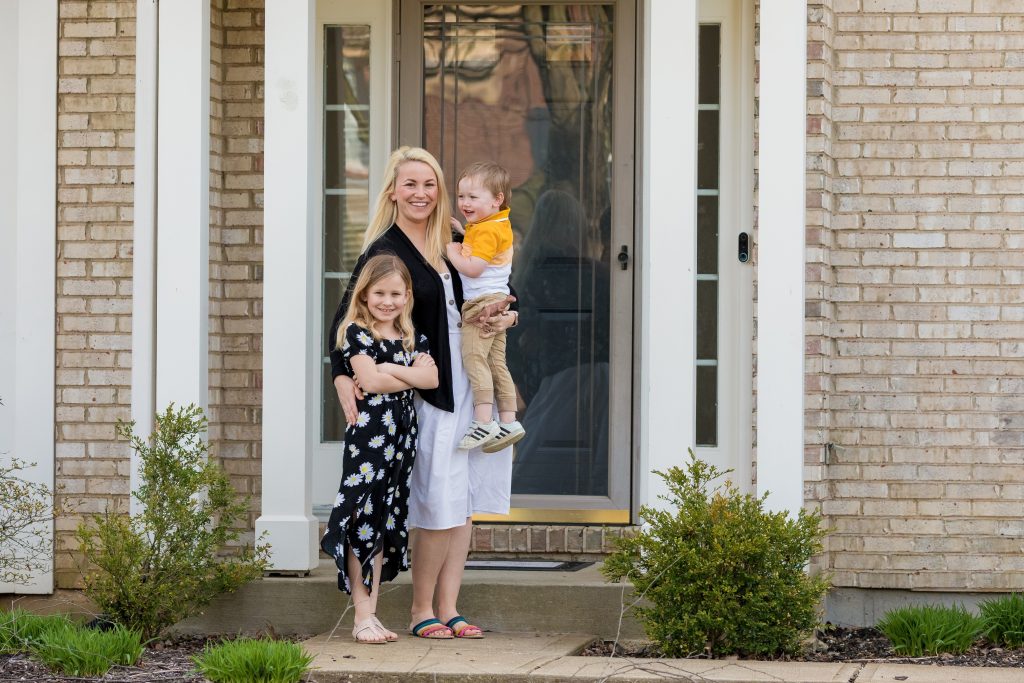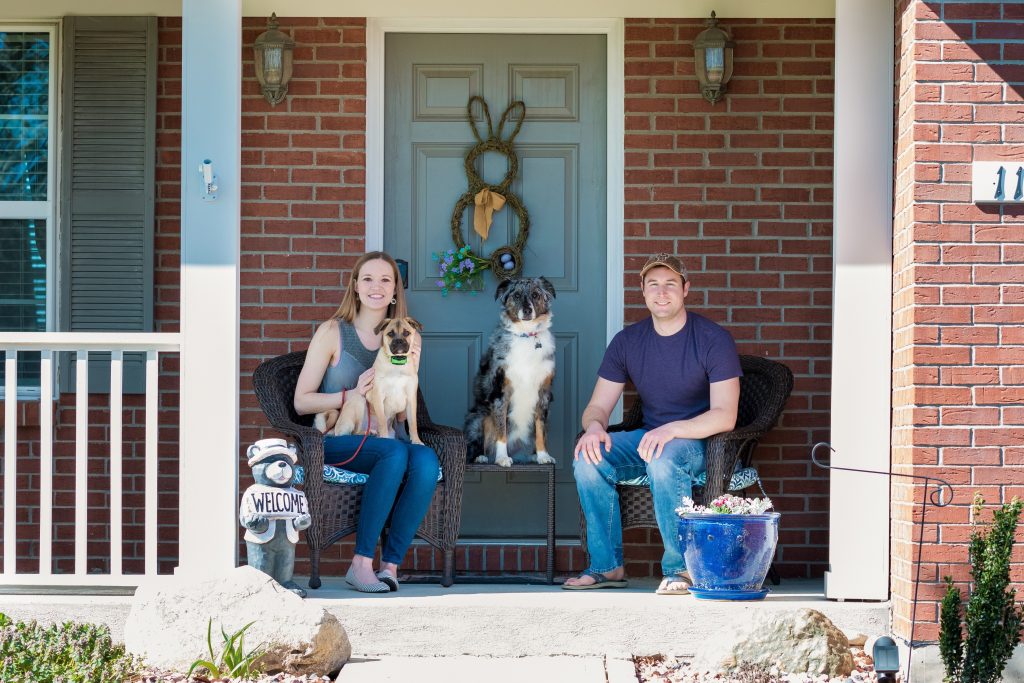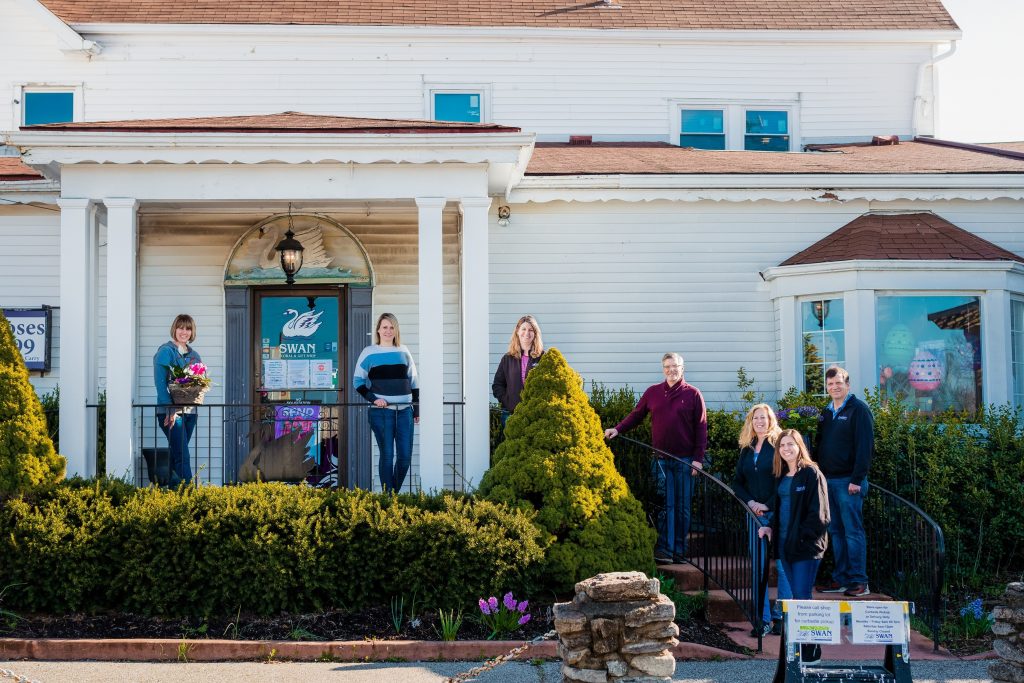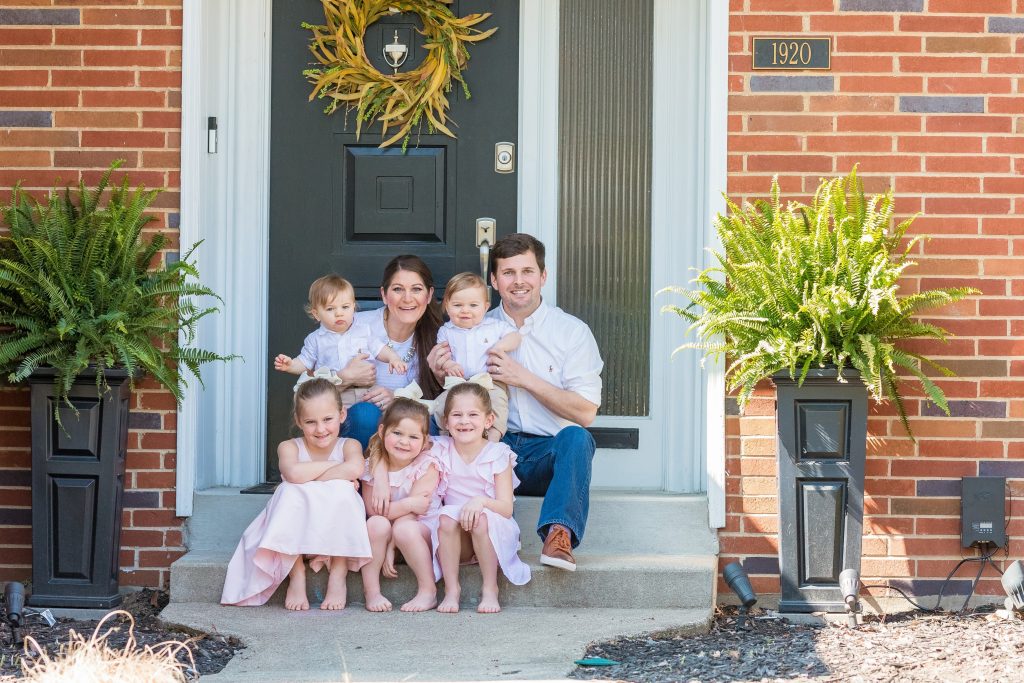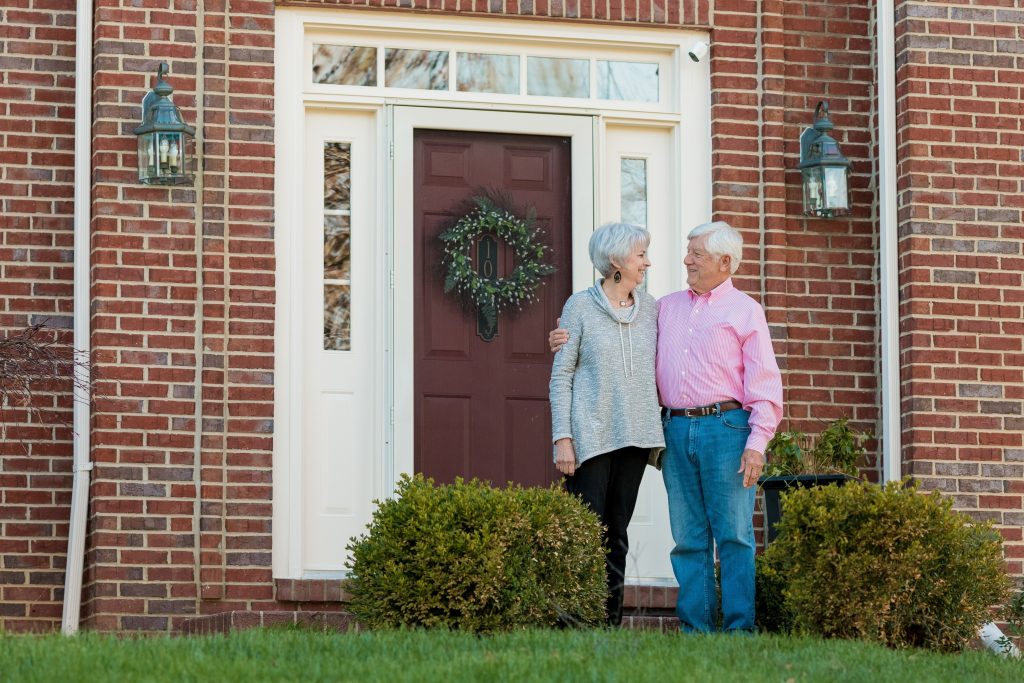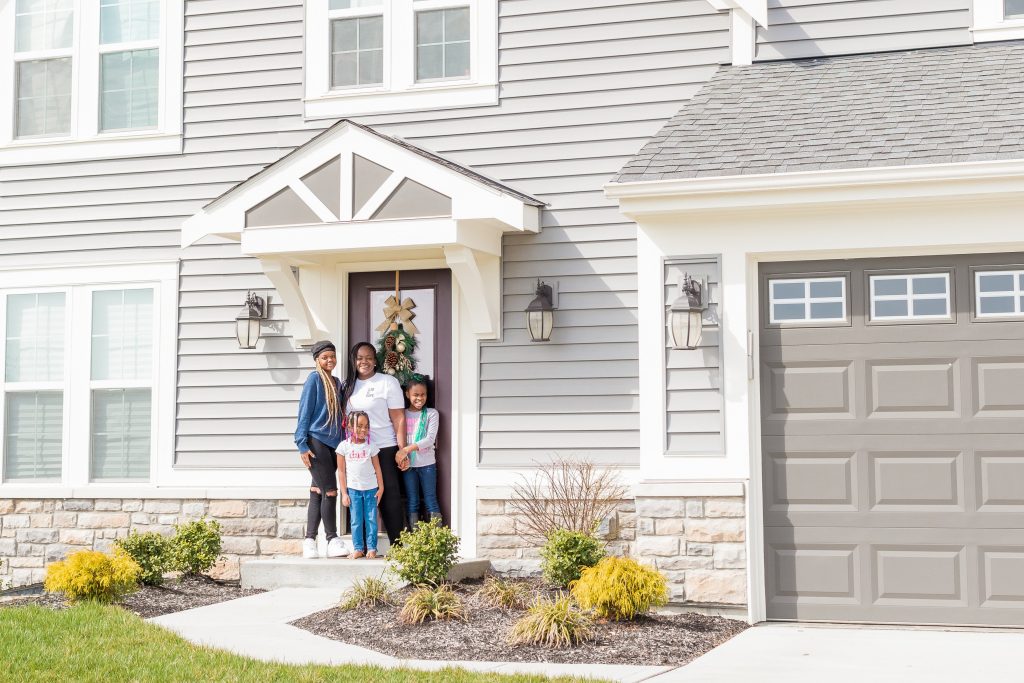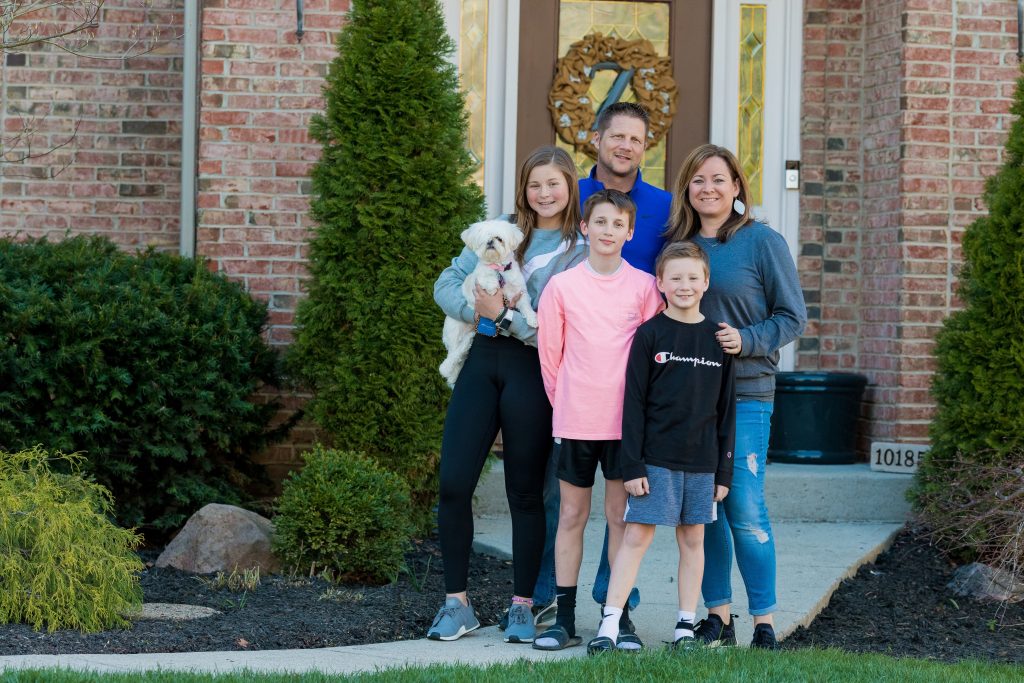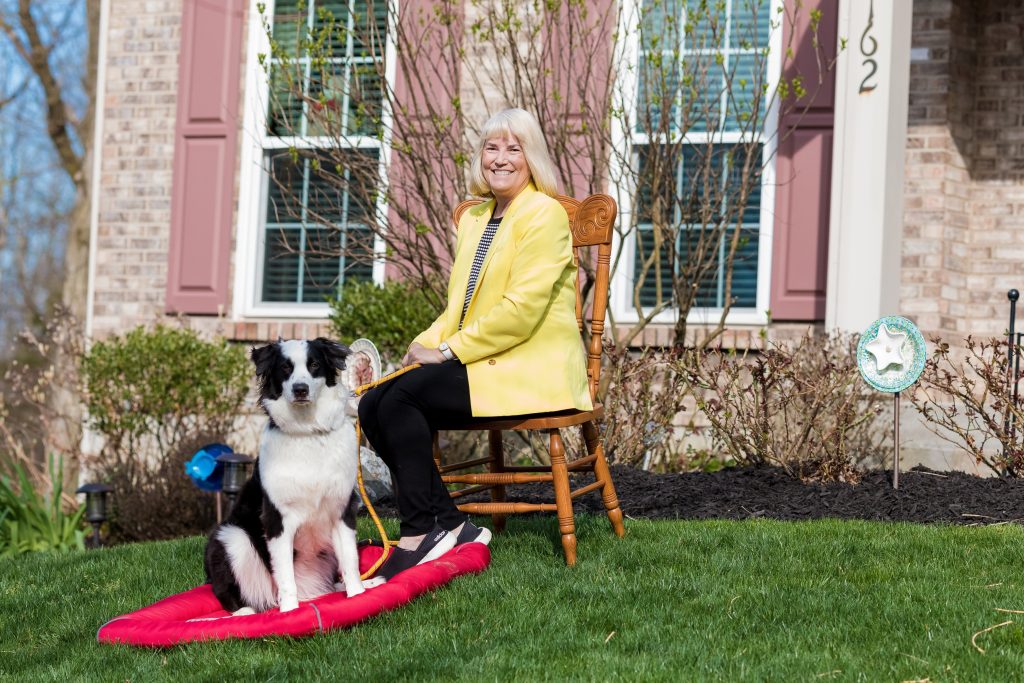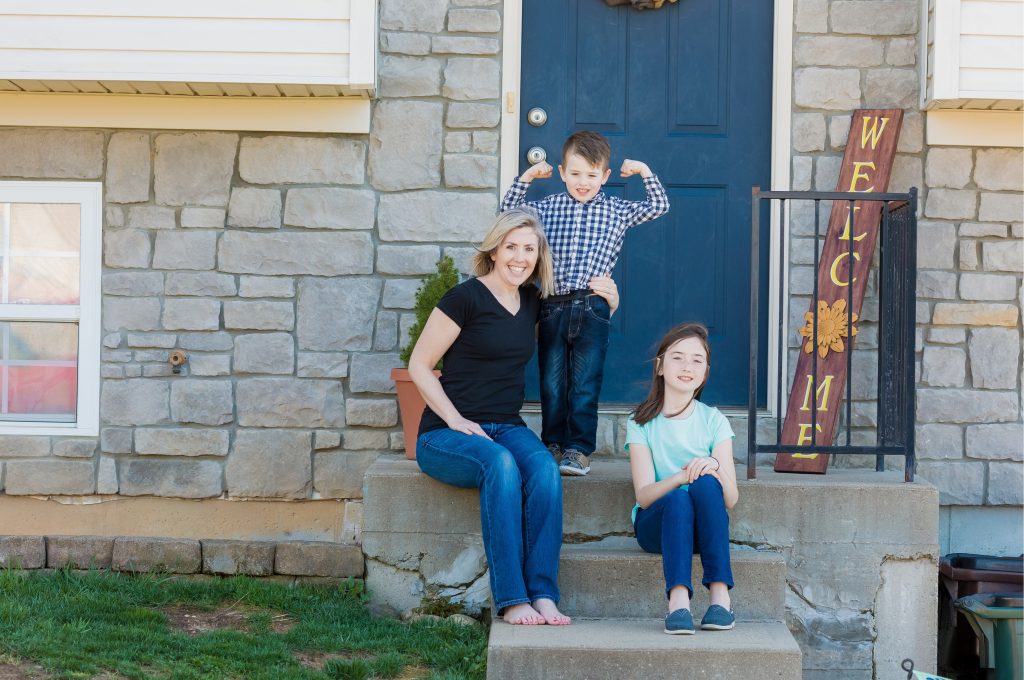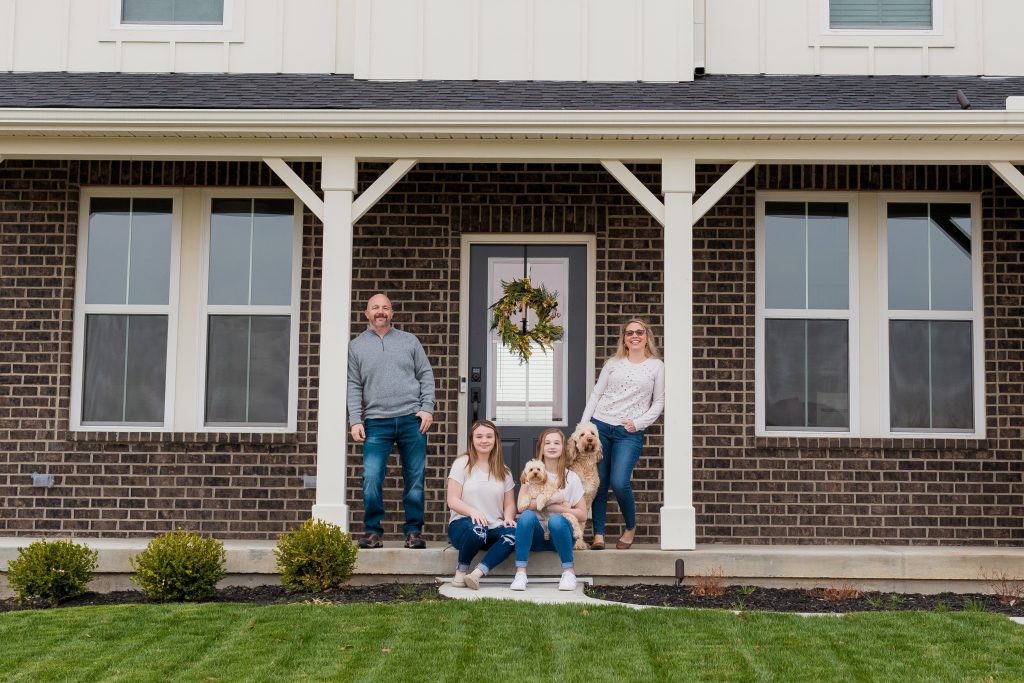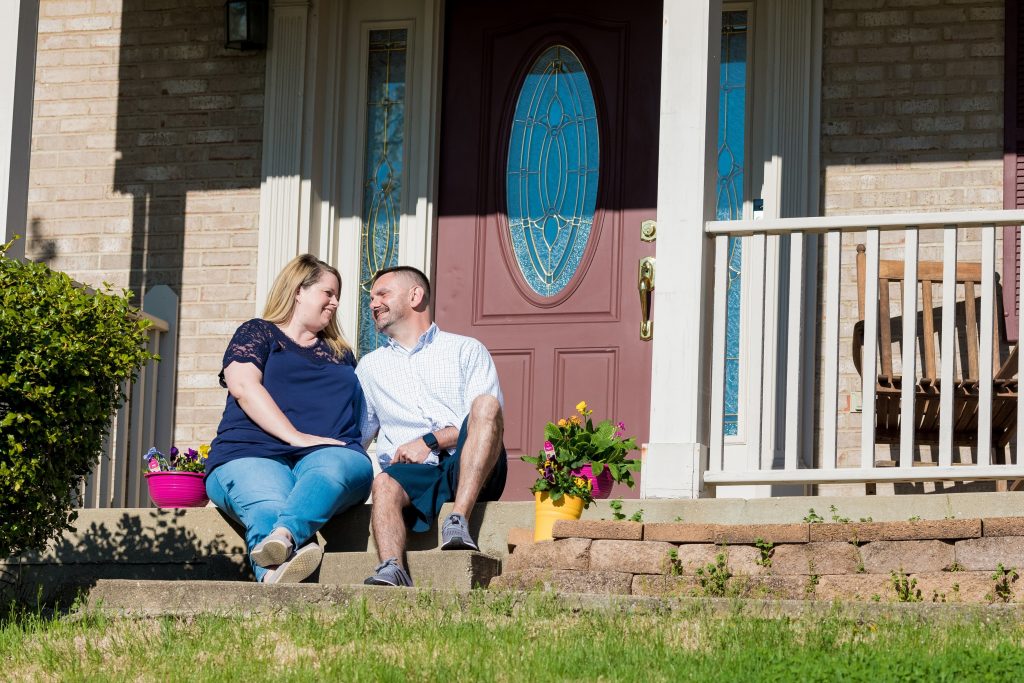 GO PANTRY AND HOW YOU CAN HELP
Go Pantry supplies food to needy children from over 40 schools in the Northern Kentucky area. Go bags provide a bag of kid-friendly food to school children to help sustain them on the days they are not in school. Due to the devastating effects of the COVID-19 Virus, especially on the school systems, these children need help more than ever. Go Pantry already has over 650 kids on the list. Each $50 Go box supplies a child with a week of non perishables.
How can you help? You can visit the Go Pantry website here to learn more and help this wonderful organization.
Stay healthy my friends!
About Adam and Keli
Creative. Clean. Different. We are a husband and wife team of creative professionals in Cincinnati specializing in maternity, newborn, and family photography. We want to be here to document major moments in your life as you extend your family tree and lay down your roots. We would love to invite you out to our Northern Kentucky studio to meet with us while showcasing our albums, canvases and other print products. We can also provide more information on our collections and introduce you to our team! We would love to help, connect with us now.