Senior Rep Program
Are You Graduating In 2022 or 2023?
Welcome to the Senior Rep Team for the class of 2022! We are looking for stylish, fun, and outgoing seniors and juniors to get their high school senior portraits taken by us to help spread the word about the Adam and Keli Photography experience. Our goal is to have fun in every occasion and bring out the YOU in your images!
But first, let's talk about what being a Senior Rep means and what all it entails.
What is a Senior Rep?
A Senior Rep is someone who is eager and trusted to represent the Adam and Keli Photography brand. Our Senior Reps are first in line to get their senior portraits taken in order to promote the services and talents to other prospective seniors! By making referrals, you'll earn credit incentives, make new friends, and get some pretty fly senior photos while you're at it. Senior Reps will also get the opportunity to enter exclusive giveaways and do group shoots with other Senior Reps!
How Do I Become A Rep?
To become a rep for Adam and Keli Photography all you need to do is apply! Tell us all about yourself, the more details the better. Tell us why you think you should be a rep and how you think you could be a good aspect to this year's model team. We will be choosing anywhere from 8-10 boys and girls from all around the Cincinnati/Northern Kentucky area. Oh, and don't forget to ask Mom!
Requirements
Being a Senior Rep for Adam and Keli Photography is all about showing off your awesome photos to your classmates and friends, creating new friendships, letting them know who you are through your pictures, and having a super awesome and unique senior year experience. All you need to do is tell your friends and show off your awesome pictures to get referrals.
In order to become a Senior Rep, you must:
Be very outgoing, with lots of energy and personality in front of the camera!
Be a current high school student, graduating in 2022 or 2023.
You must attend a Summer meet and greet for your first Mini Session.
Must complete your Mini Session by the beginning of September 2021.
Following the Mini Session, you must publish at least five photos to your social media outlets throughout the course of the school year. Each post must properly tag @TheSpaniersPhotography on Instagram.
Live within a 50 mile radius of Cincinnati, Northern Kentucky, or the surrounding area.
Parents or legal guardians must be aware that you are participating in the Adam and Keli Photography Senior Rep Program. They MUST sign a model release permitting Adam and Keli Photography to use your images for marketing and promotional purposes for the studio.
Distribute your rep cards to all classmates graduating in 2022 (You are only expected to pass out rep cards and tell your friends how to contact Adam and Keli Photography. You do not have to discuss prices or packages)
Promote your images on your social media profiles. Display your customized profile and timeline images throughout the school year.
Become a fan of Adam and Keli Photography, suggest your friends & family to "like" as well, and share information about our business.
Book your own Senior Portrait Session prior to May 1, 2021.
You must not model or represent another photographer during the time of acceptance until the end of your senior year. (Yearbook/sport photographers with exceptions)
REFER your friends to Adam and Keli Photography and HAVE FUN!
Now that the boring stuff is out of the way, let's get this ball rolling!
Incentives
Being a senior rep for Adam and Keli Photography gets you tons of rewards including:
FREE Senior Portrait Session after just five referrals!
25 Senior Model cards featuring YOU to hand out during your senior year.
5-10 watermarked, low-resolution images for you to use on your social media pages.
A mobile app to showcase portraits from your Senior Session.
A Senior Rep spotlight blog post, featuring you, and your hobbies and interests!
FREE STUFF WHEN YOU REFER PEOPLE!!!
Chances to earn a FREE Prom or Graduation Session!
There's More!?!
The more referrals help earn a FREE Session + Referral Rewards:
1st referral receive $25 Visa, Amazon or Target Gift Card
2nd referral receive $50 Visa, Amazon or Target Gift Card
3rd referral receive $75 Visa, Amazon or Target Gift Card
4th referral receive $100 Visa, Amazon or Target Gift Card
5th referral receive $150 Visa, Amazon or Target Gift Card
6th referral receive 50% off of your Senior Session
7th referral receive a USB flash drive with hi-res digital files.
8th referral receive 50 custom designed graduation cards with envelopes.
9th referral receive a free Prom or Cap & Gown session.
10th referral receive our fine art senior album with all of your favorite portraits from your Senior Session.
*Referrals must book and pay, for it to count towards your earnings!*
***Exclusivity***
2022/2023 Models are exclusive to Adam and Keli Photography. This means that you will not have your senior photos taken by any other photographer if you are still part of the program. If you do choose to do this without letting us know you will be dropped from the program. (We do realize that sometimes schools, dance teams, sports teams require you to take photos with their photographer for the yearbook, etc. That is totally understandable and not included in this exclusivity clause. Schools can be pretty strict about this so follow those rules!)
IF YOU HAVE ALREADY TALKED TO ANOTHER PHOTOGRAPHER ABOUT TAKING YOUR SENIOR PHOTOS PLEASE STAY LOYAL TO THEM! This is our livelihood. We know and are friends with a lot of these amazing photographers who live in this area. Their work is STUNNING. Please do not break any contracts that you have already made with any other photographer.
If you are feeling that this program just isn't what you thought it would be or you are not happy with your senior portraits and you would like to go with another photographer let us know and you will be released from the program. Along with that release, your photos will remain the property of Adam and Keli Photography but you will not be charged for any of your mini sessions.
Having Fun
This is your time! This will be YOUR summer! Let's make it the best ever and capture it on film.
Your Friends Get Benefits Too
When your friend is refereed by you they will receive a discount on their session fee!
So now that you're interested! What's next? Apply below and make sure to include your hobbies, interests, if you are involved in the community, and why you think you would make an awesome rep!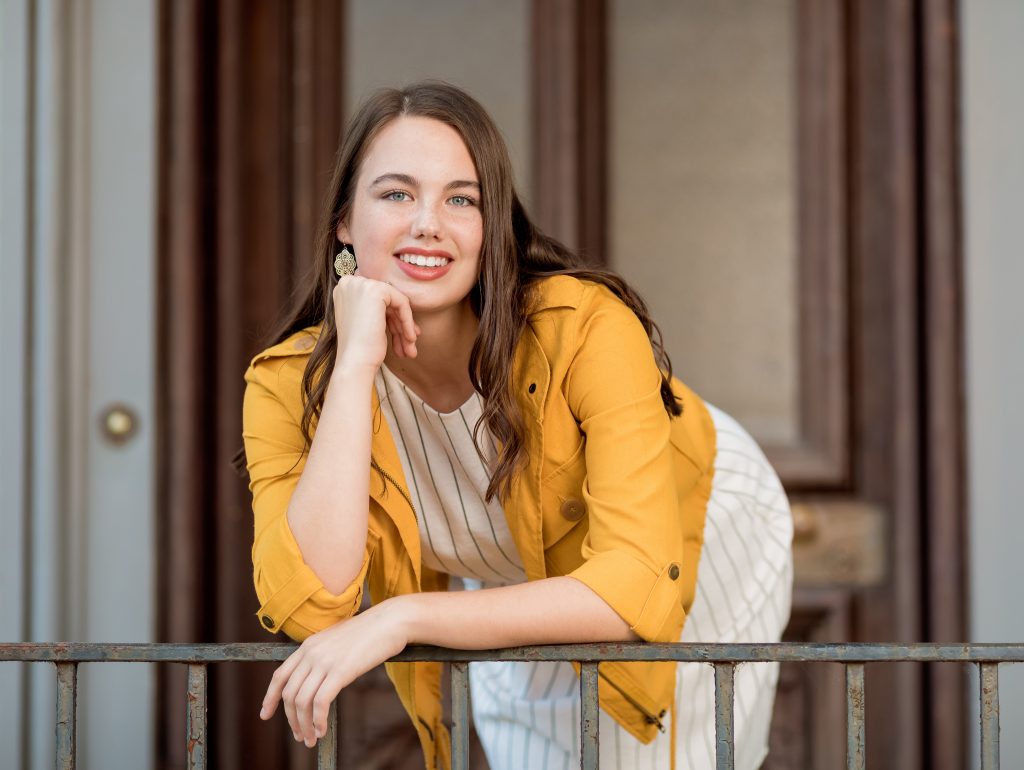 For all of our recent high school senior and graduation sessions, head on over to the blog!