Today is a great day for romance, am I right?!? We are so excited to share Abby and Ryan's unique and fun engagement session!
Abby and Ryan met during their Junior year of high school and when they both decided on universities to attend (Abby at the University of Cincinnati and Ryan at Kent State University), they gave this long distance romance the old college try (see what we did there 🙂). After 4 very long years, Abby and Ryan learned a lot about themselves and one another and came away with a much stronger relationship than if they had gone to nearby schools.
We started Abby and Ryan's engagement session over at Pyramid Hill Sculpture Park in Cincinnati to get warmed up (it was a little muggy) and to get some of this cute couple in the surrounding green spaces. Abby and Ryan are so much fun to be around, and we truly could not get enough of the two of them! Pyramid Hill has a lot of different looks to offer and is one of Cincinnati's most unique parks.
Ryan is on track to be a commercial airline pilot for American Airlines, so they wanted part of their engagement session to be at Butler County Regional Airport with one of the planes Ryan flies. It was a gorgeous evening, and the skies over the runway were beautiful. Abby and Ryan are getting married at the Bell Event Centre next Summer, and we're so excited to be a part of their wedding!
FYI: Ryan is also a big romantic. For his proposal, he took Abby up in a private plane and had large signs on the ground asking Abby to marry him and be his forever.
Enjoy Abby and Ryan's airport engagement photos!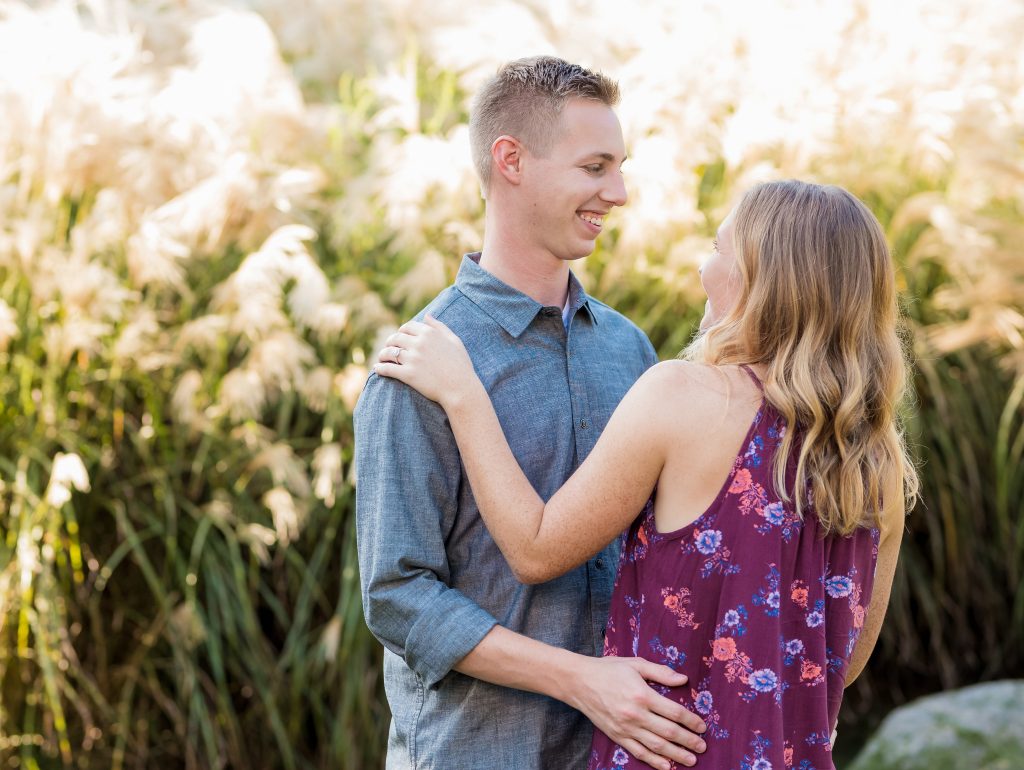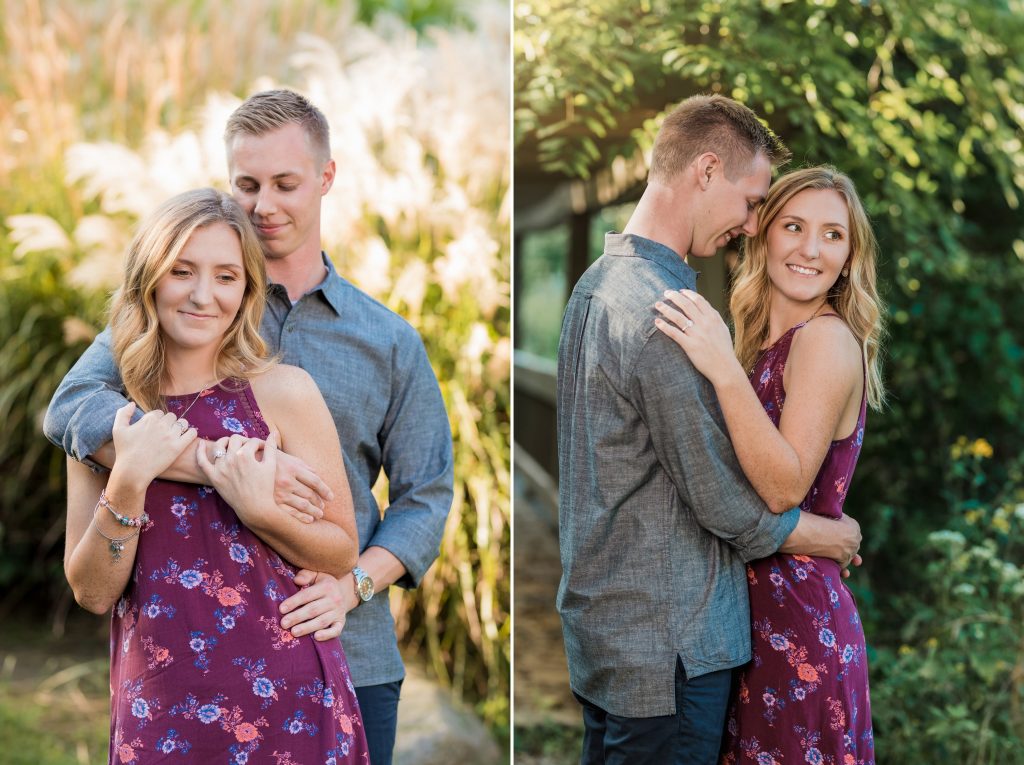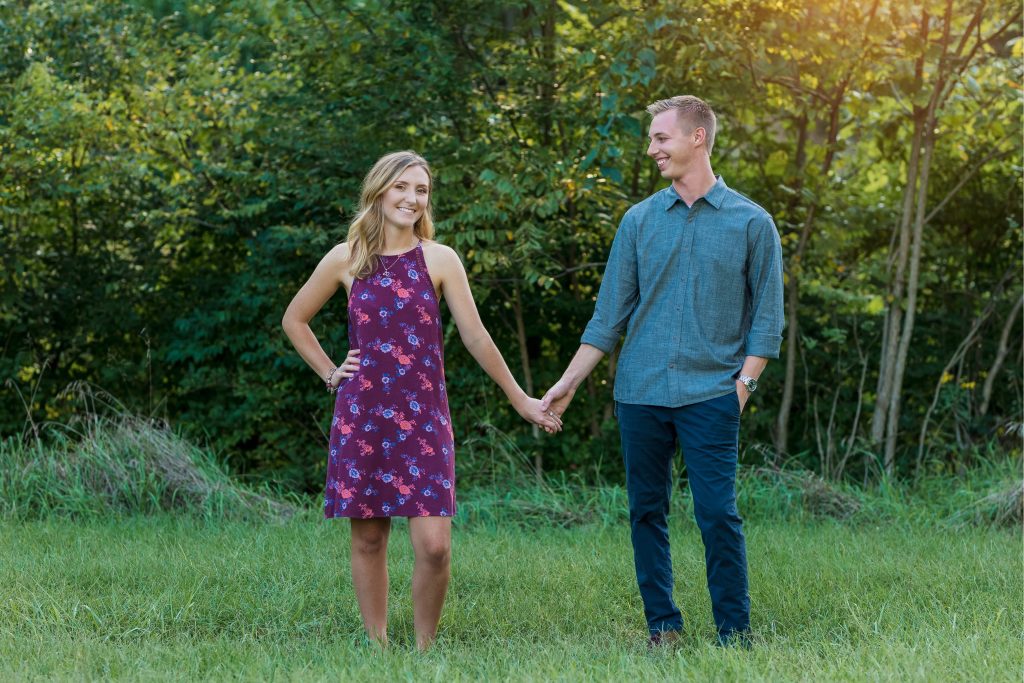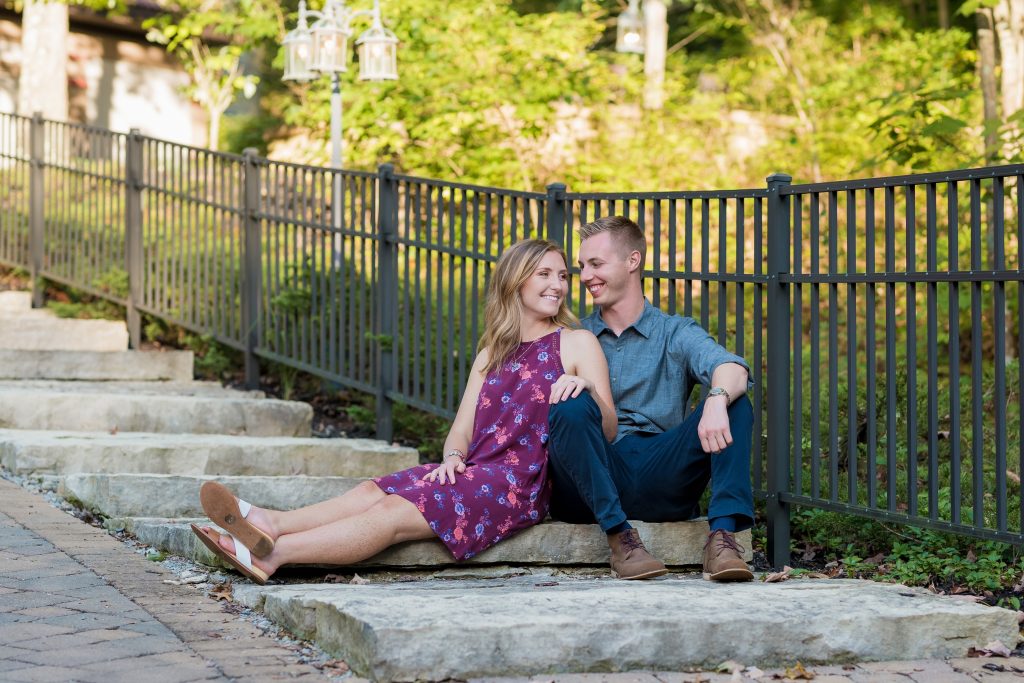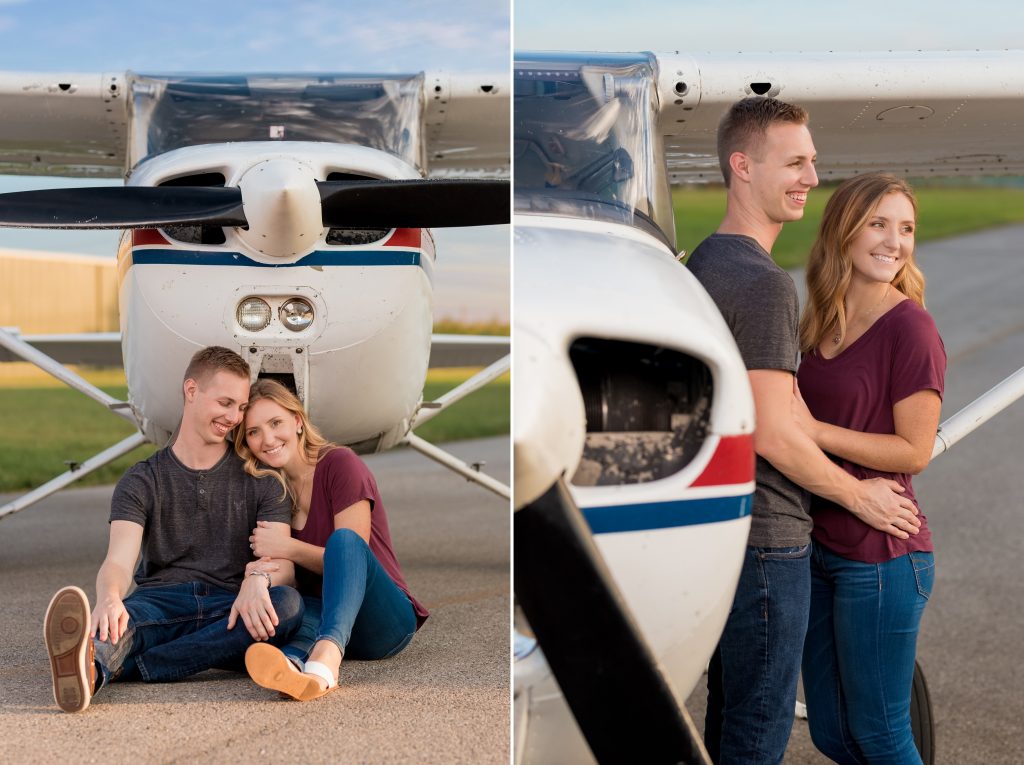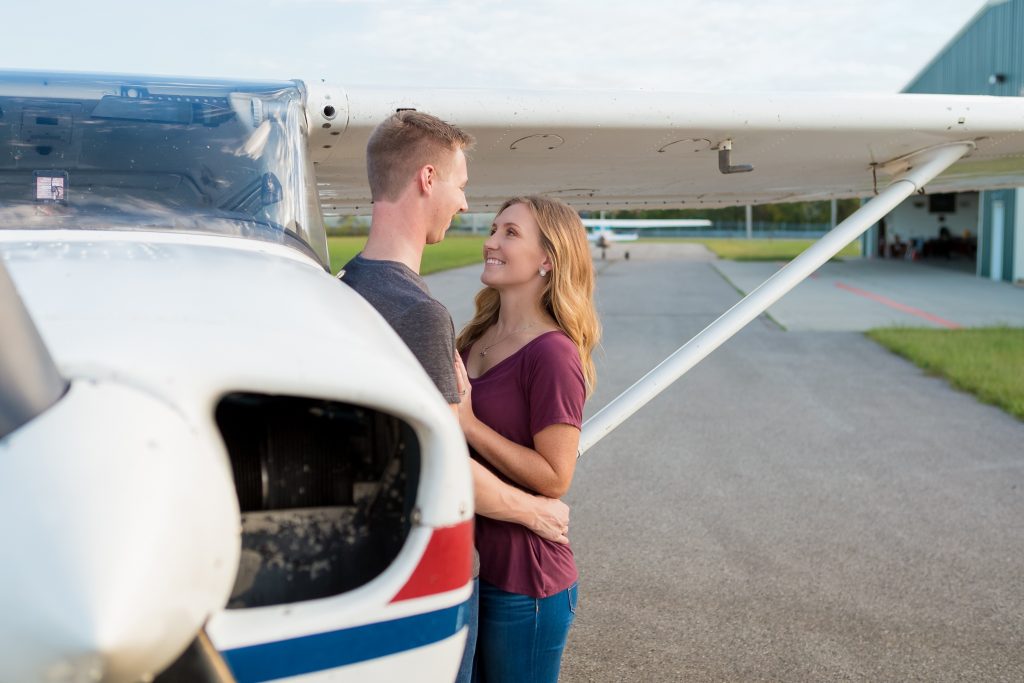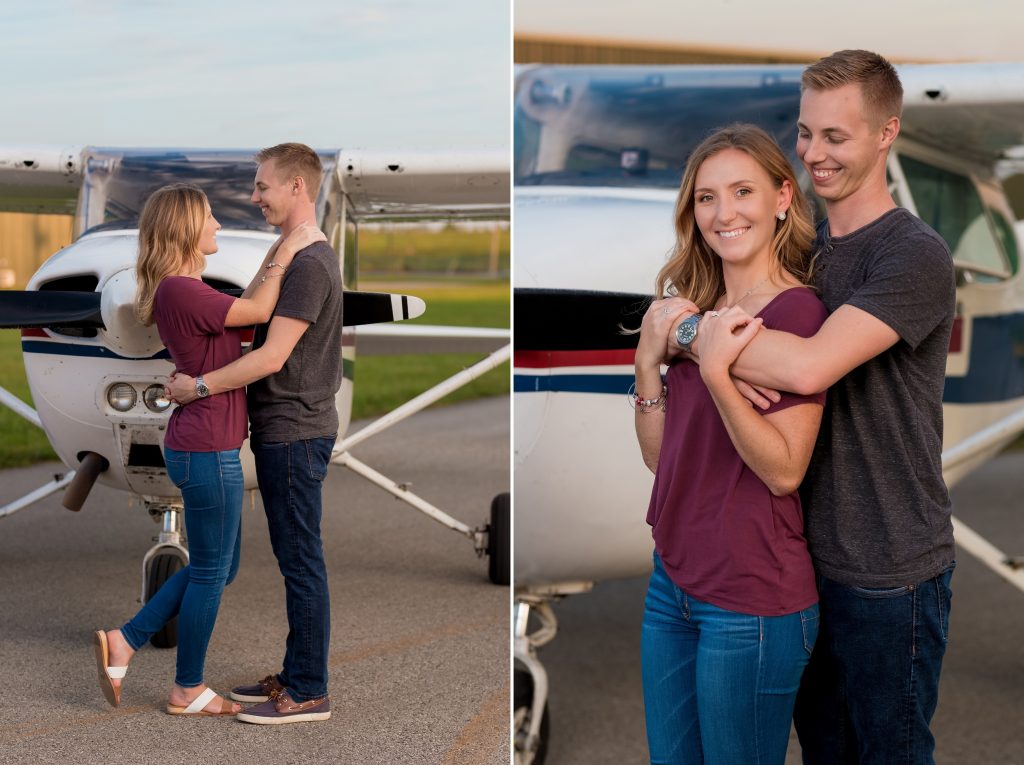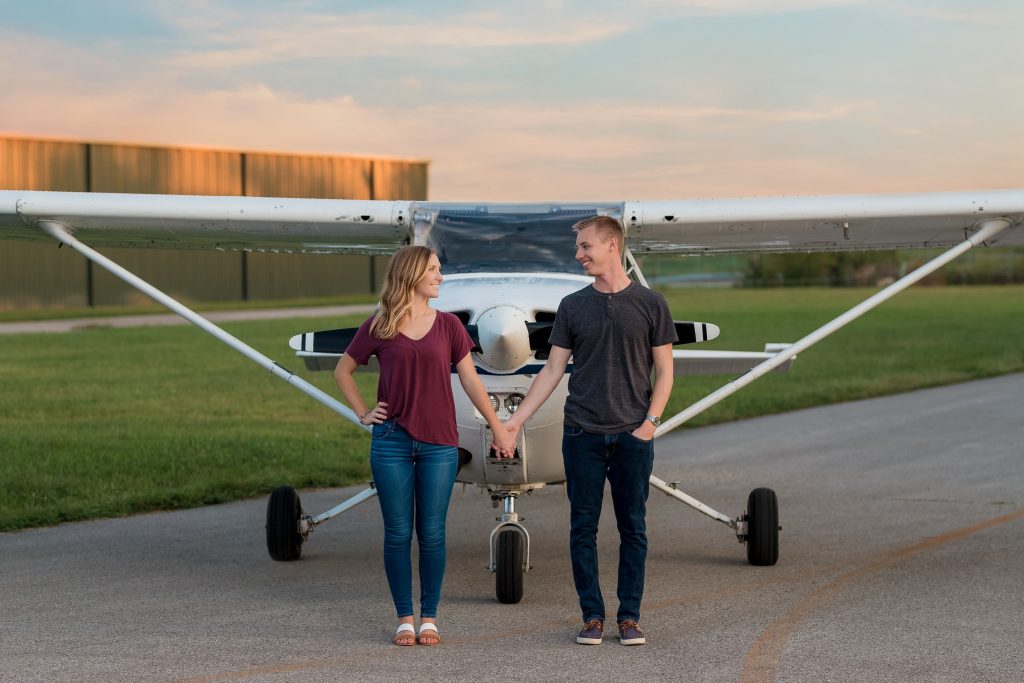 About Adam and Keli
Creative. Fun. Unique. We are a couple of creative professionals in Cincinnati with a passion for weddings and storytelling. Founded in 2015, our portrait studio has been recognized as one of the best wedding photographers in the Greater Cincinnati Metropolitan Area by leading publications and websites. We would love to invite you out to our Northern Kentucky studio and meet with us while showing you through our albums, canvases and other print products. We can also provide more information on our Wedding Collections and introduce you to our team! We would love to help, connect with us now.