In the days leading up to Molly and Rob's engagement session, we were watching the weather like a hawk. The rain had been giving us a run for our money here in Cincinnati and Dayton that week, but we hoped it would subside before their session rolled around. However, mother nature had a different plan which meant we had to switch up the plan for our day regarding photo locations and such. Molly and Rob were not even the slightest bit worried about the rain as we headed over to Grist, one of their favorite date spots to begin their session.
Molly and Rob are such a beautiful, fun couple and their sweet interaction made this session a total breeze. We then headed out to a nearby garage rooftop with umbrellas in hand to adventure out into the rain a bit, before cozying up to a good book at the Dayton Metro Library.
The rain may have dampened the city, but it in no way dampened the day. Such a relaxed, sweet couple – and we're so excited to photograph their wedding later this year!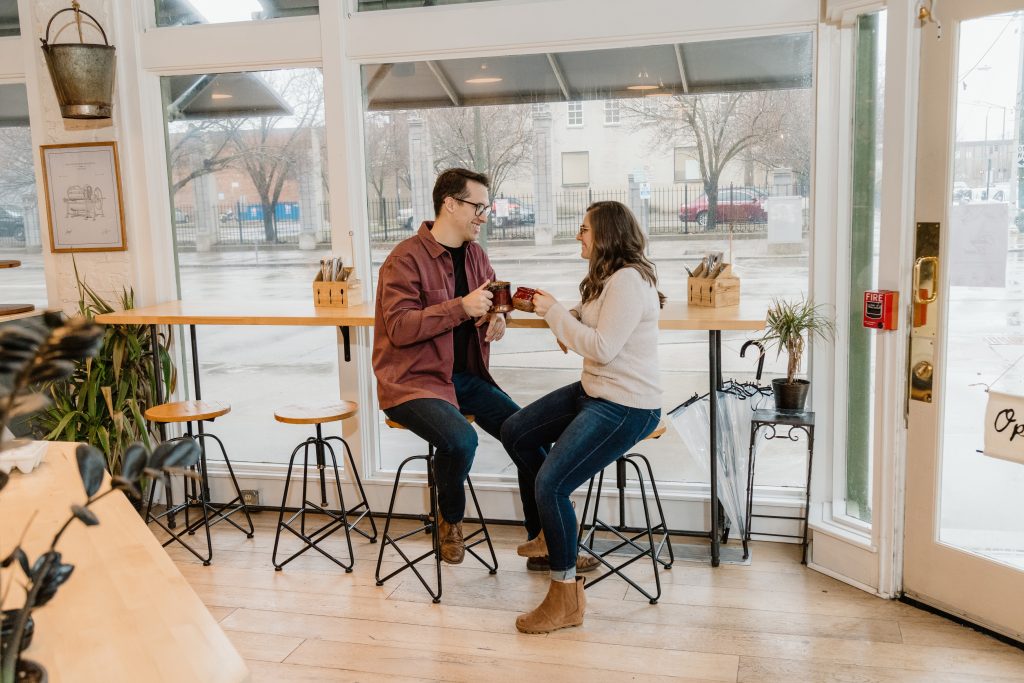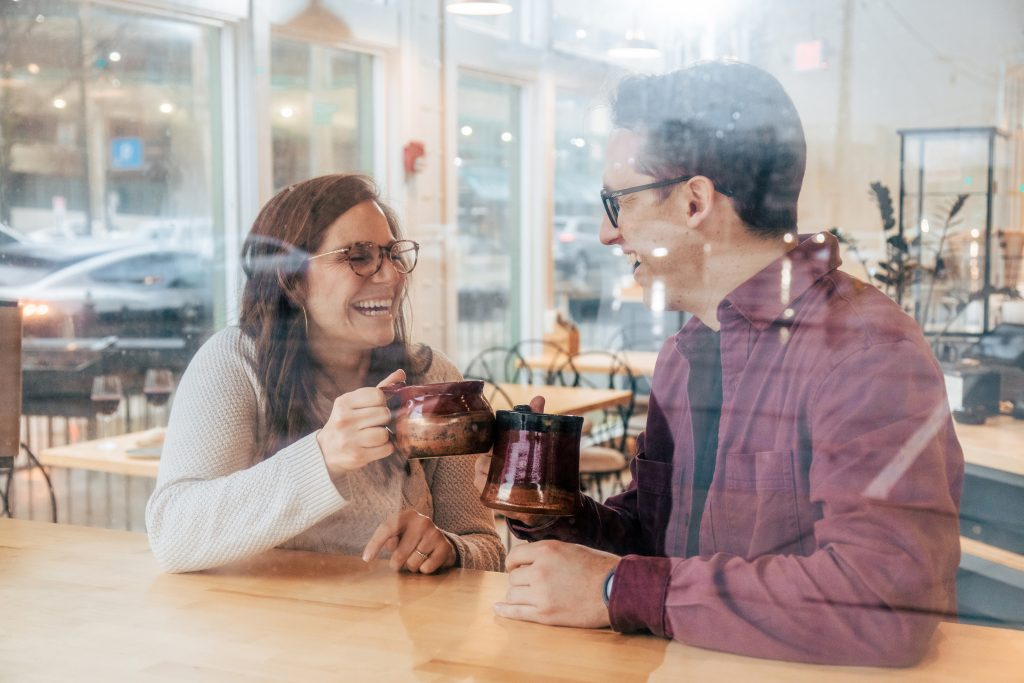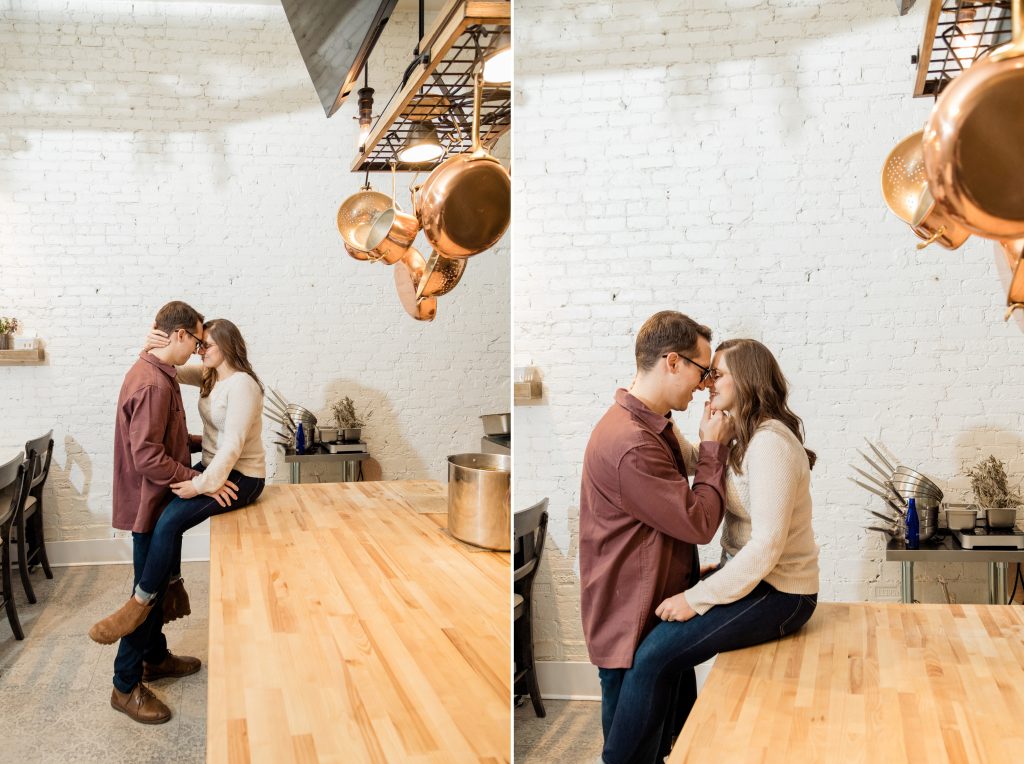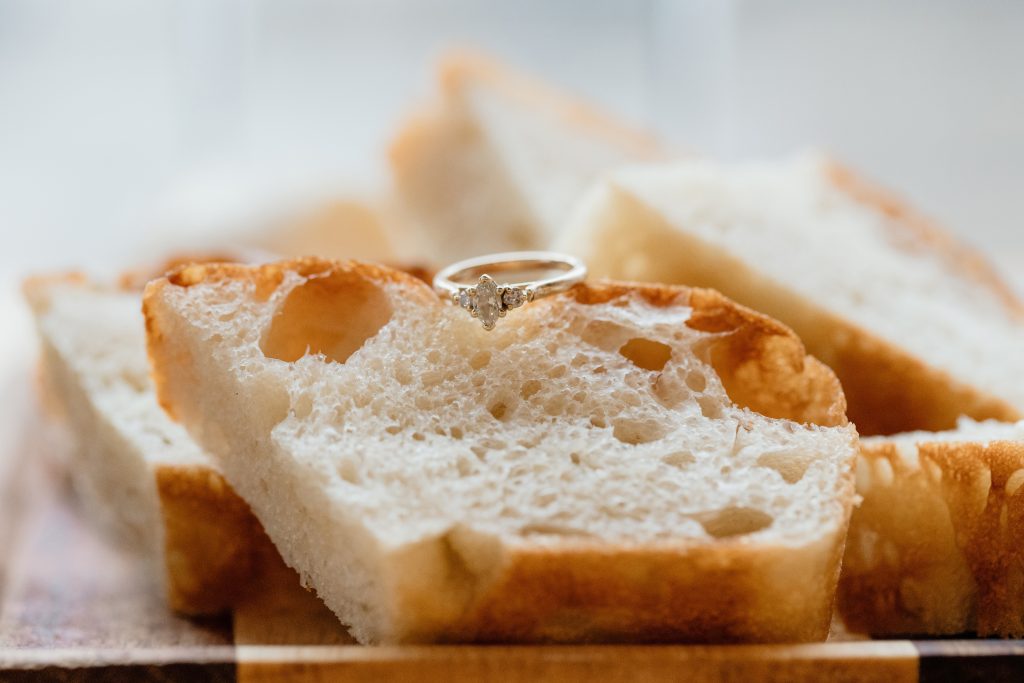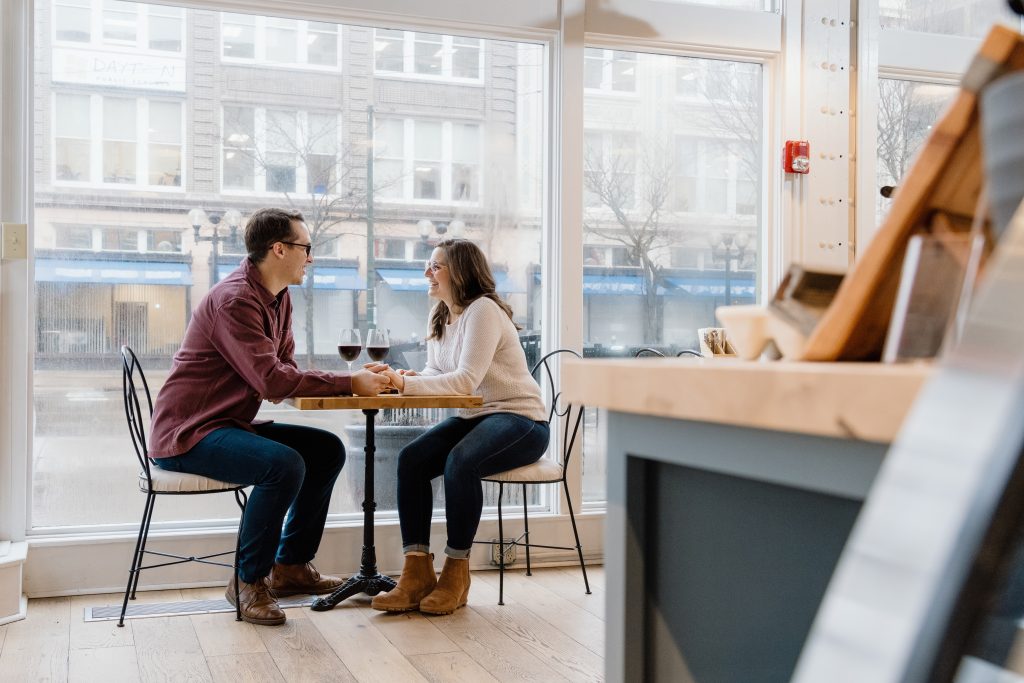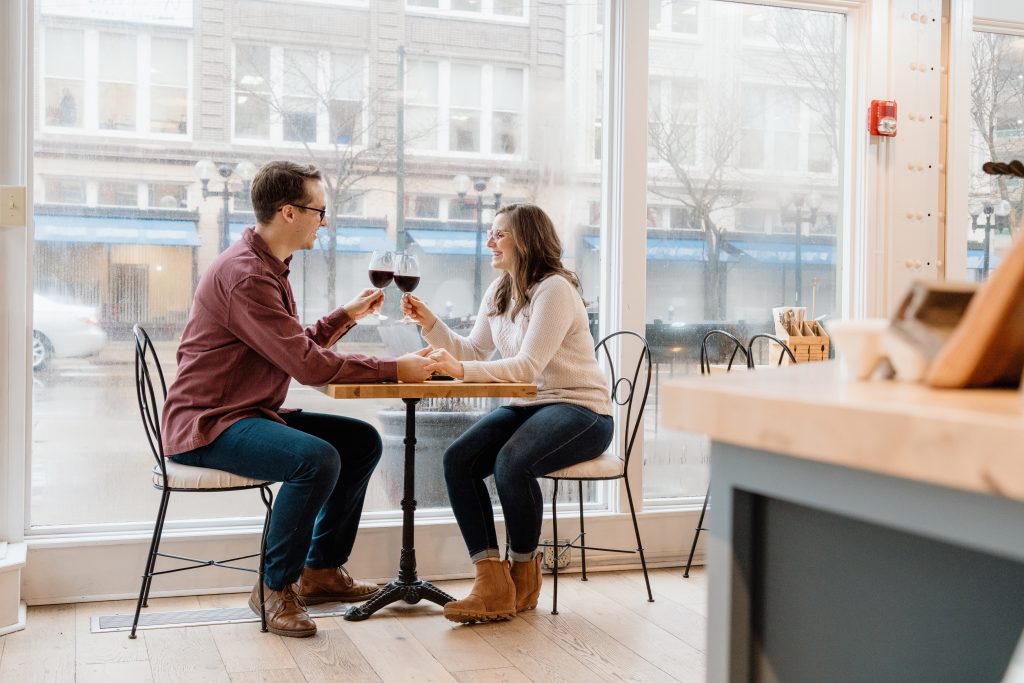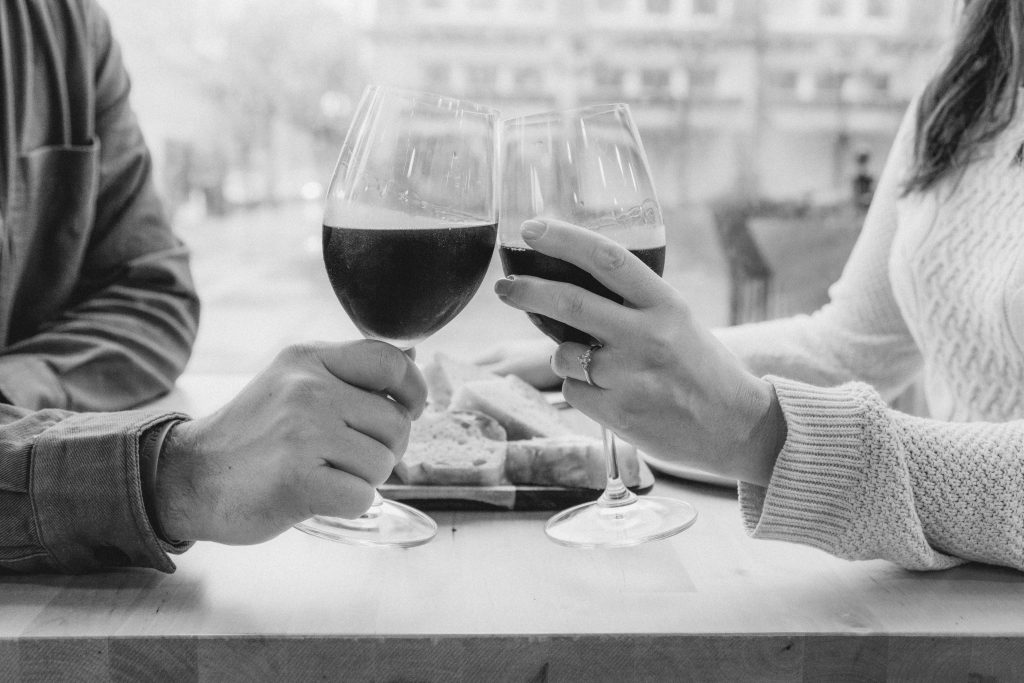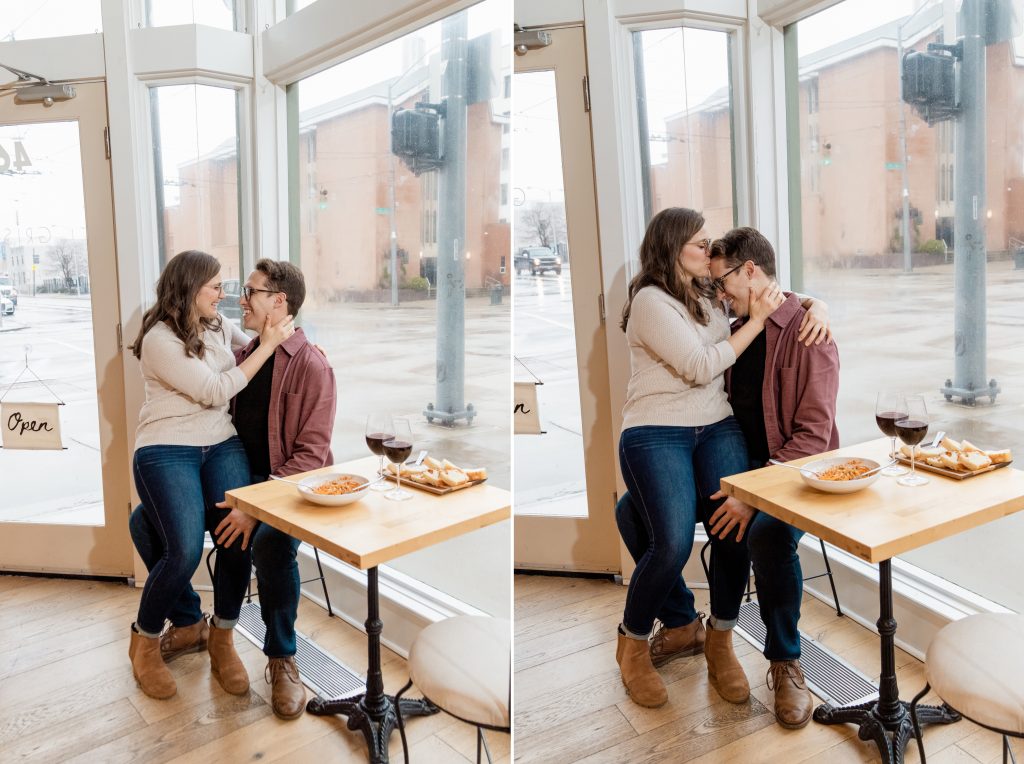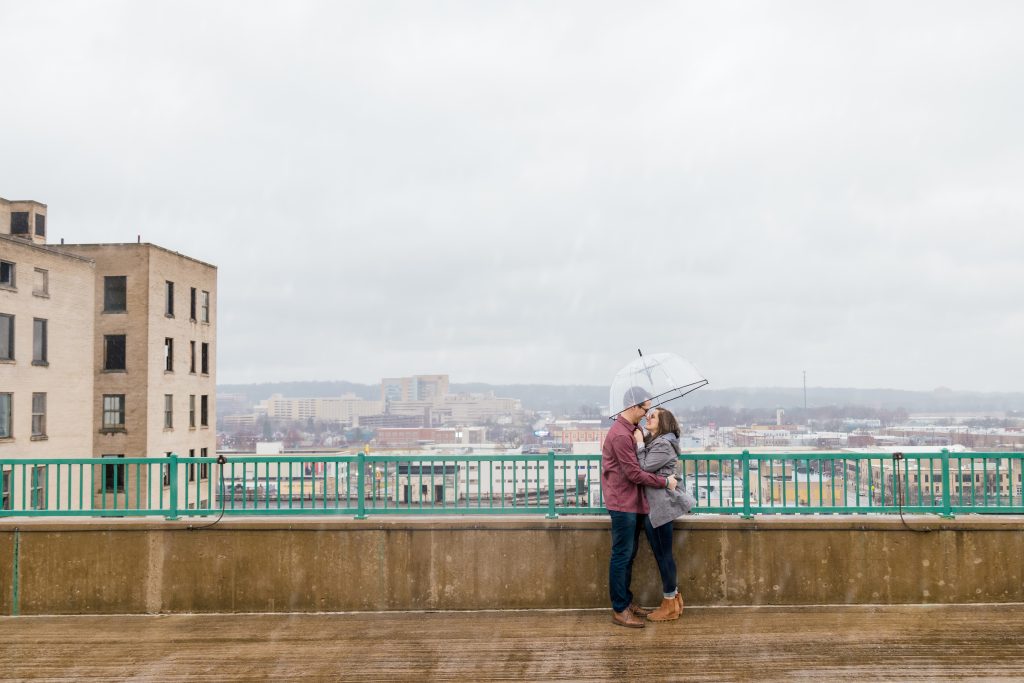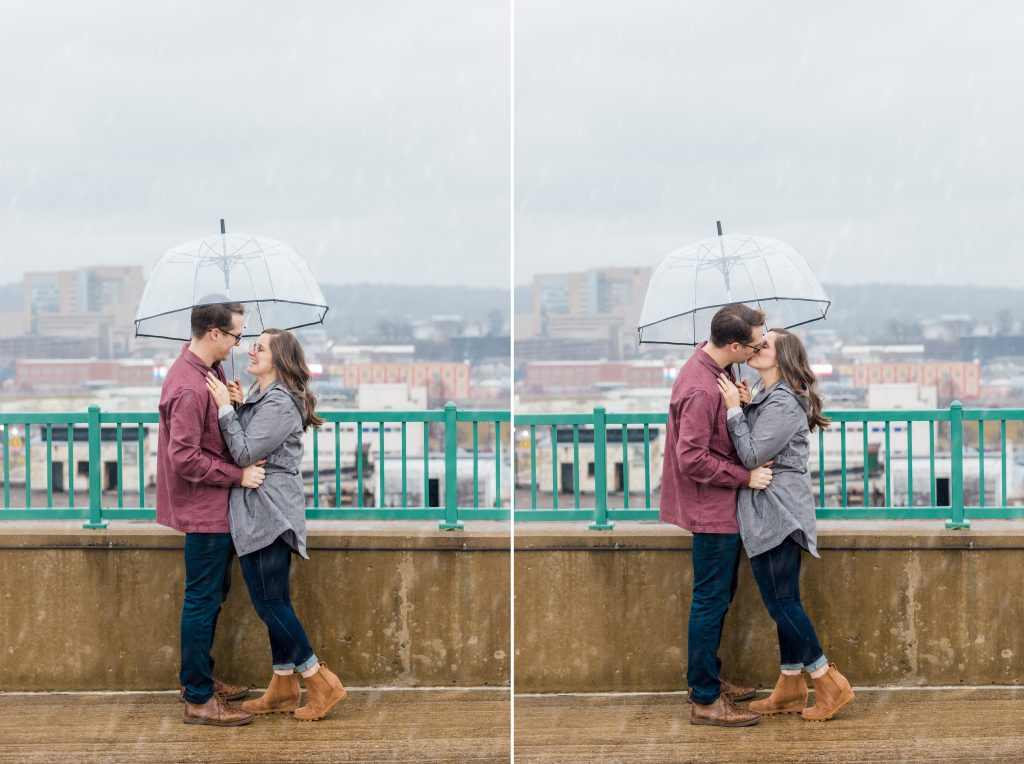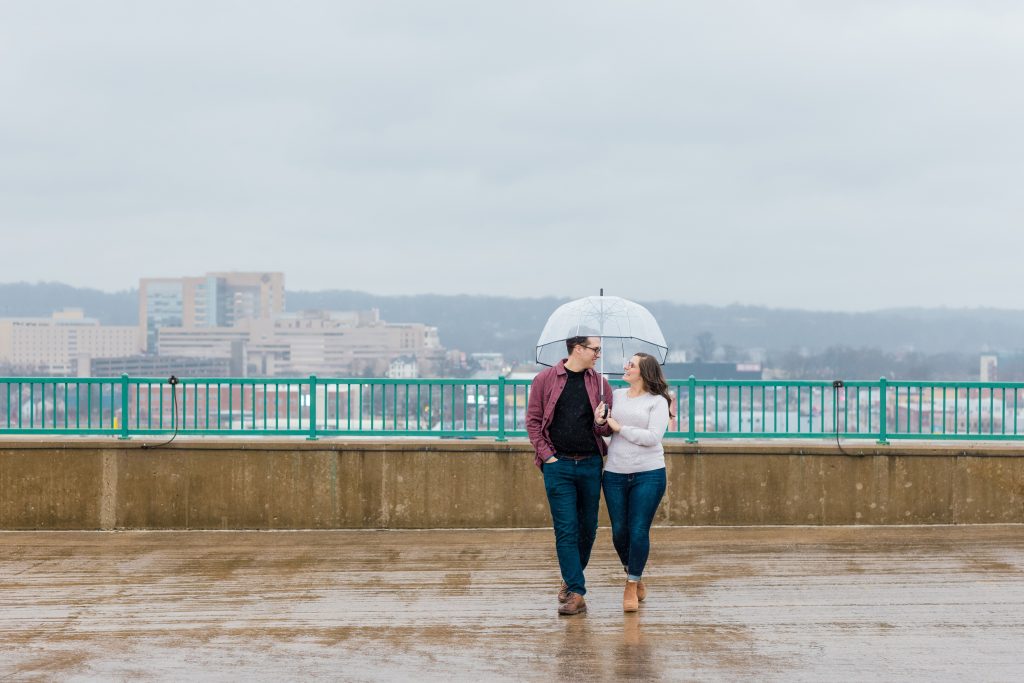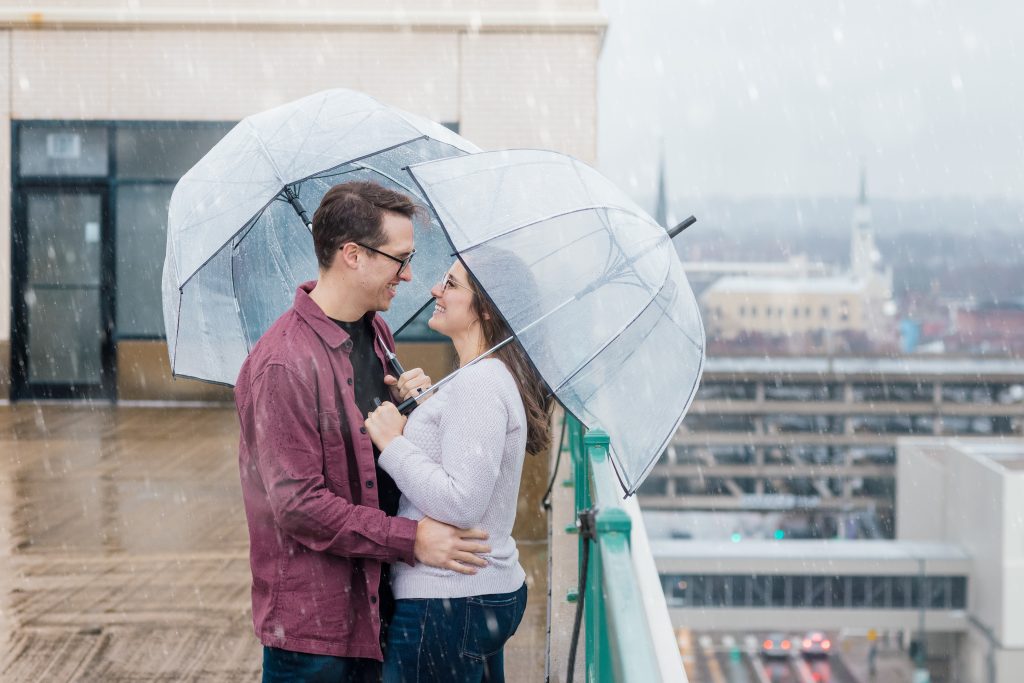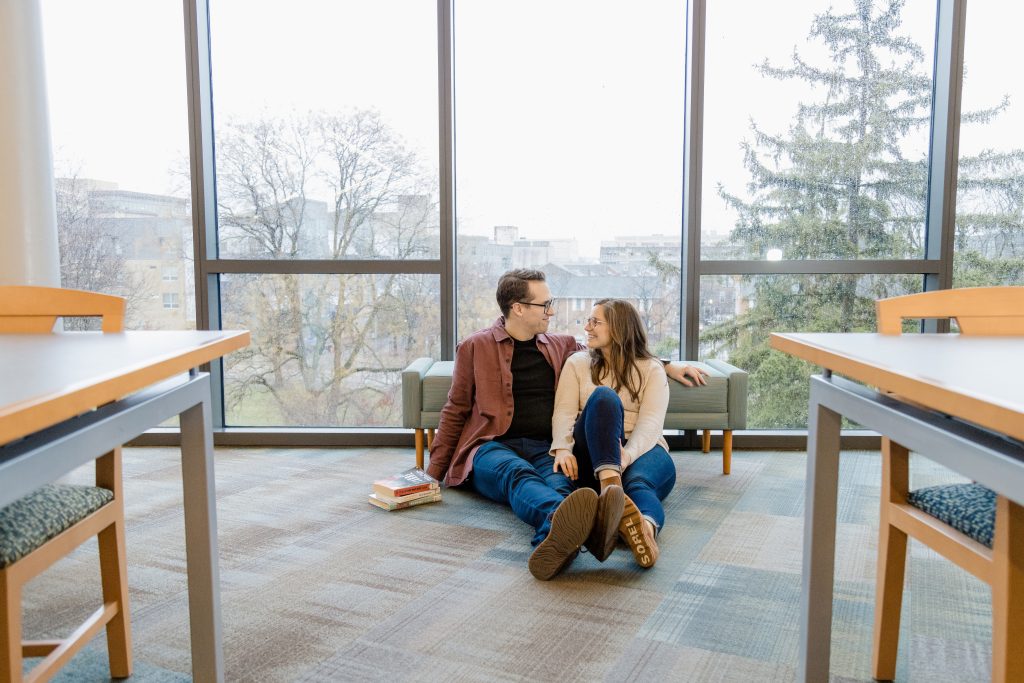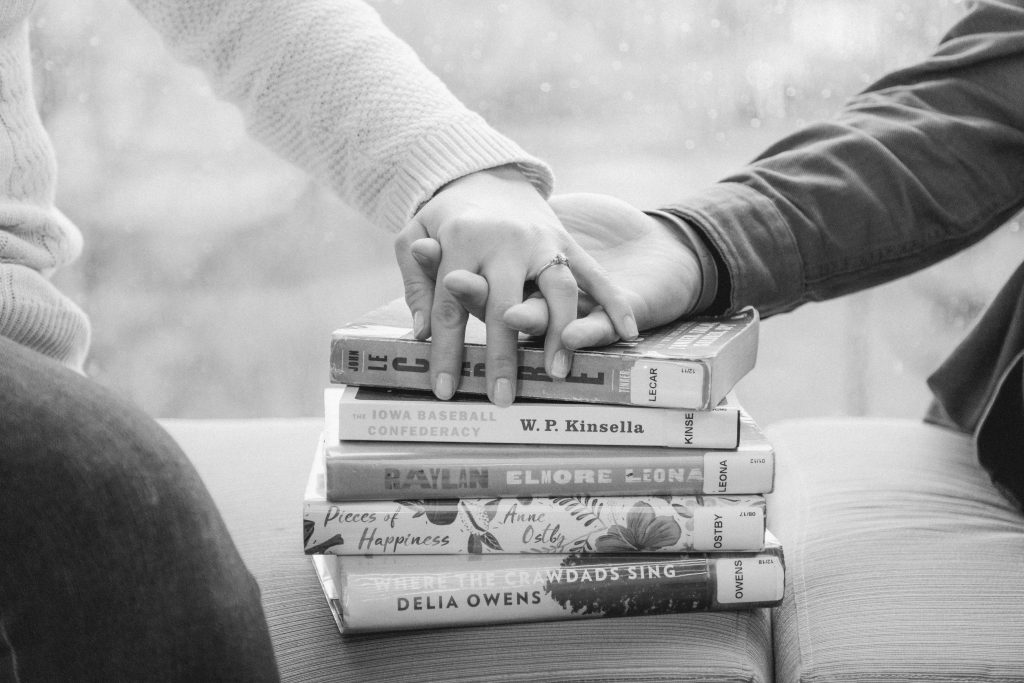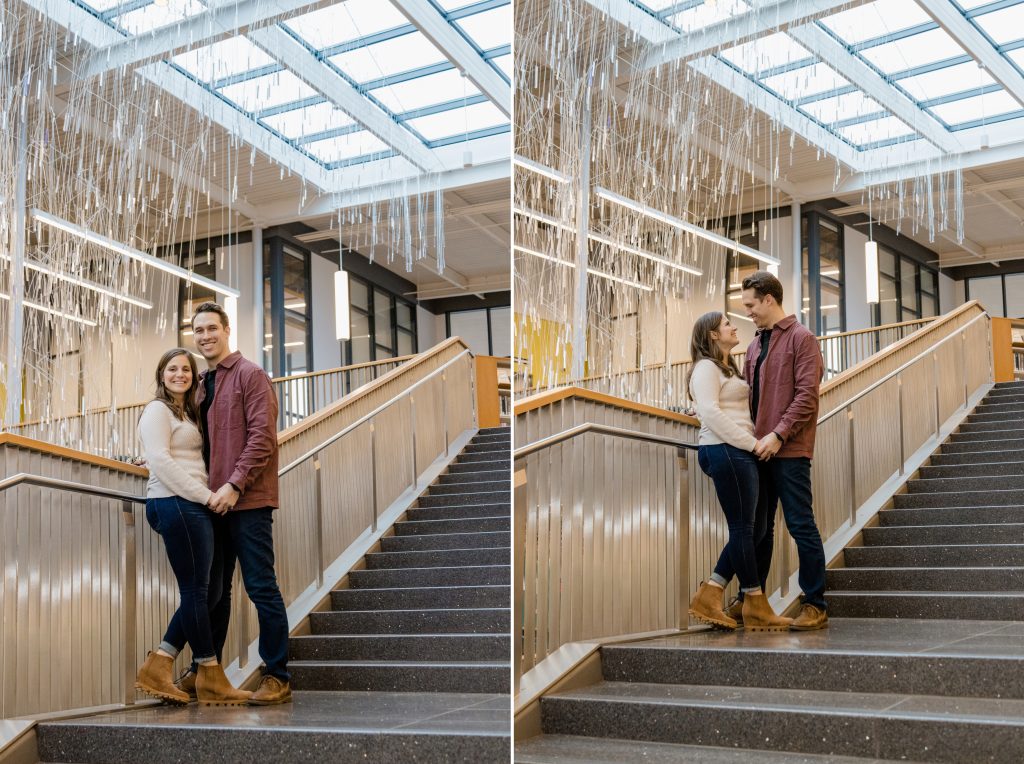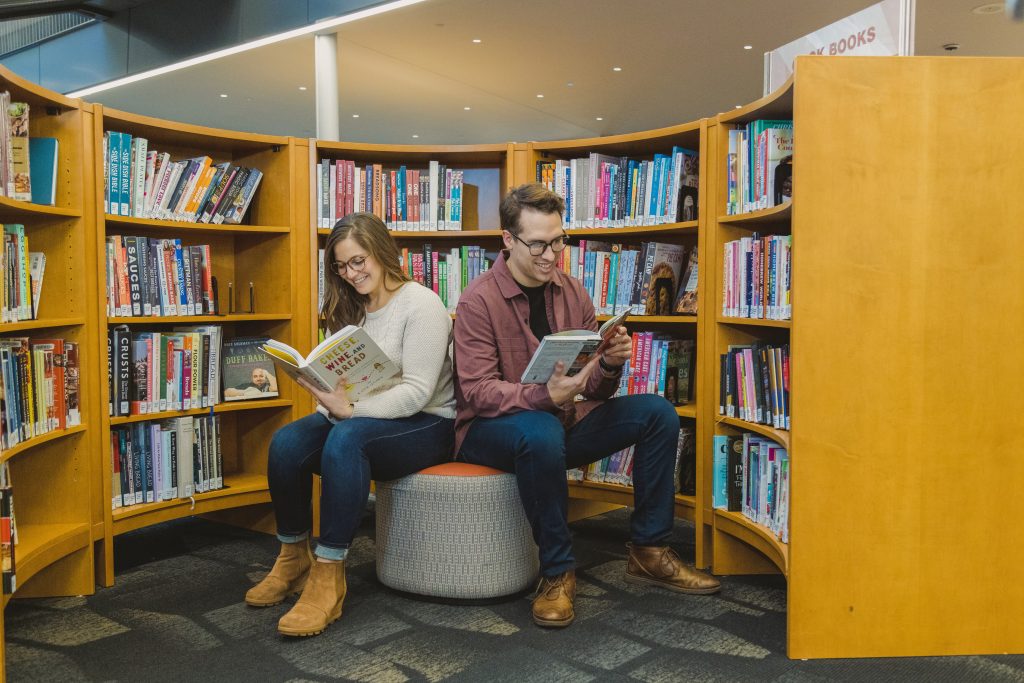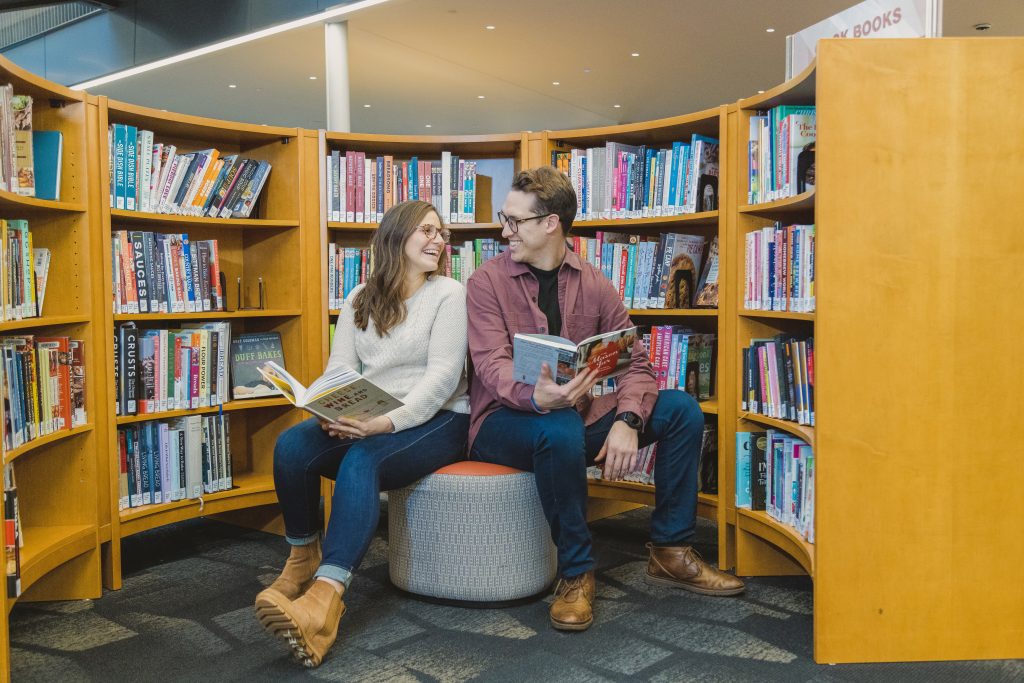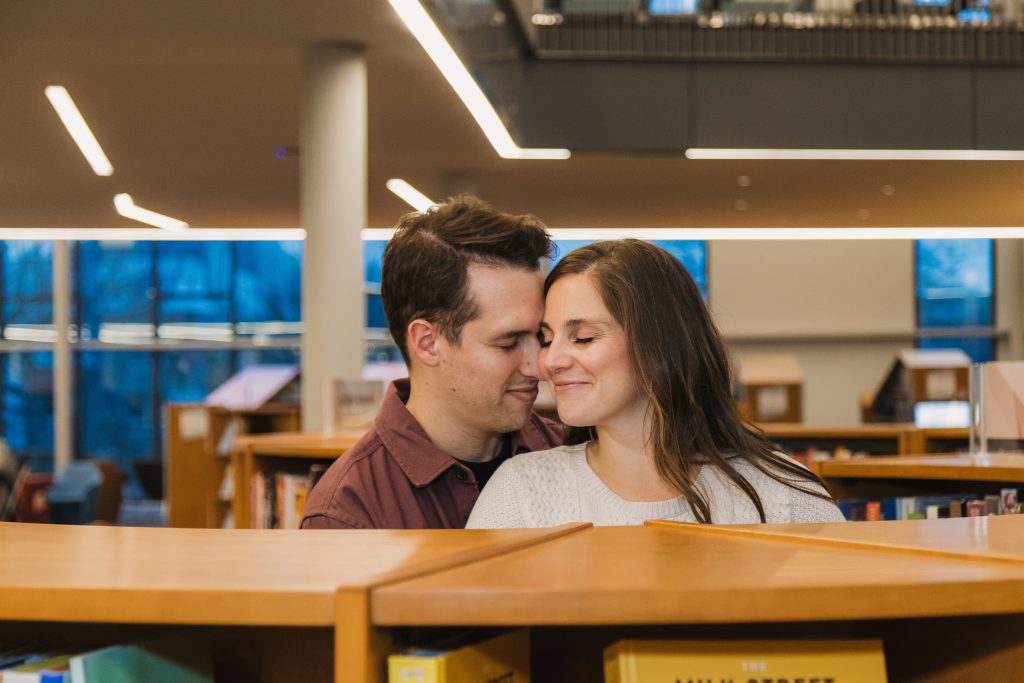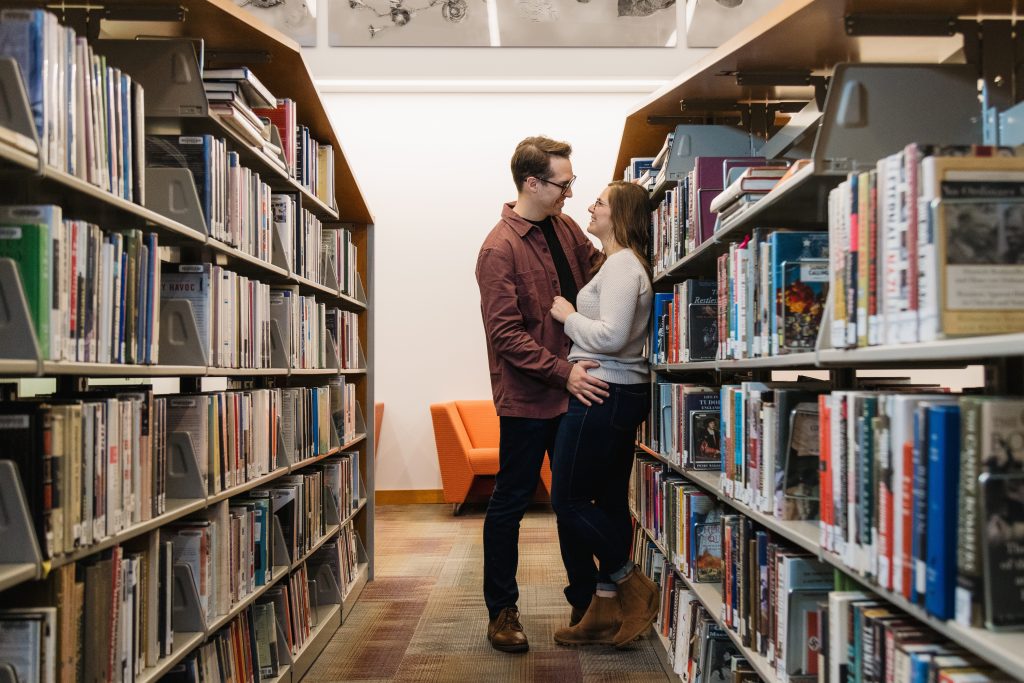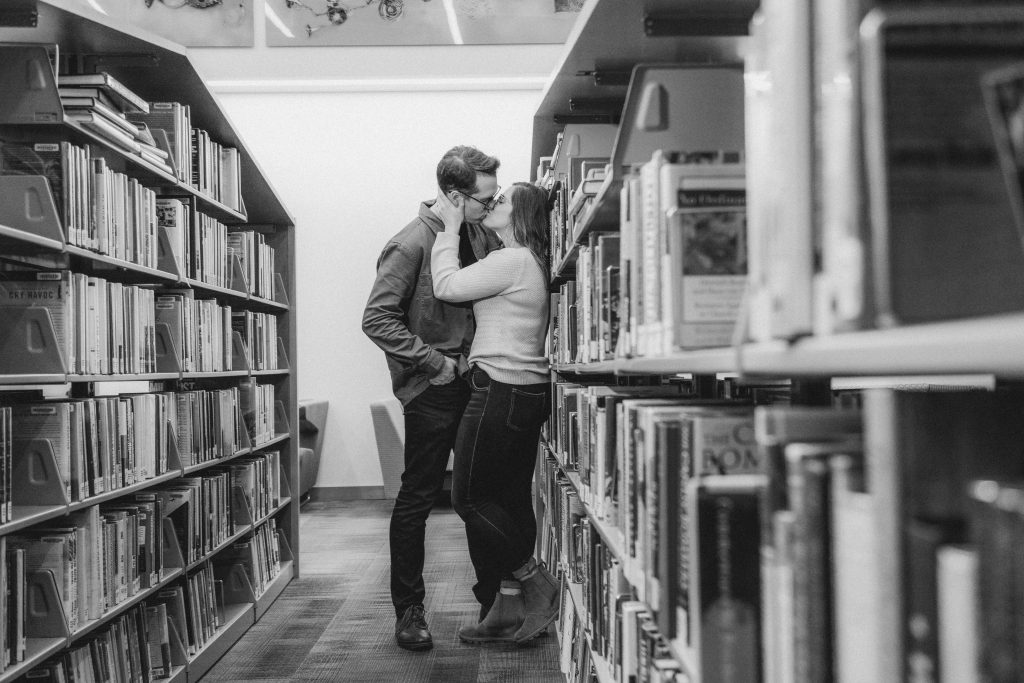 About Adam and Keli
Creative. Clean. Different. We are a husband and wife team of creative professionals in Cincinnati, Ohio with a passion for weddings and storytelling. Founded in 2010, our portrait studio has been recognized as one of the best wedding photographers in the Greater Cincinnati Metropolitan Area by leading publications and websites. We would love to invite you out to our Northern Kentucky studio to meet with us while showcasing our albums, canvases and other print products. We can also provide more information on our Wedding Collections and introduce you to our team! We would love to help, connect with us now.