Kayla and Andrew are a 21st century love story. They were lucky enough to come across each other through the wildly popular dating site, eHarmony. They were both living in Cincinnati and once they finally met it was easy to see that they really did belong together. It wasn't long after that they were moving in and planning a move to Florida to start their adventure together.
This cute couple decided that they wanted to have their engagement photos taken at their wedding venue, Rhinegeist Brewery in the historic Over-the-Rhine Brewery District in Cincinnati. They are a super chill, laid-back couple – they love drinking beer and hanging out together, and this really just seemed fitting to who they are as a couple. Kayla and Andrew are so different from one another in a lot of ways but they compliment those differences in each other. Andrew is naturally introverted where Kayla is more extroverted. He's the Yin to her Yang, and they really embrace those differences and that makes those things they have in common even more special.
After leaving Rhinegeist Brewery, we explored more of Over-the-Rhine going into Washington Park with their furry family members, Walter and Roxie. You could tell right away how much these sweet pups are loved and how much Kayla and Andrew are in love with their family of four. They love to have fun! Kayla and Andrew are truly excited for their wedding and looking forward to spending the rest of their lives together as each other's very best friend.
We are truly so happy to be a part of this couple's story and their upcoming wedding this upcoming November at Rhinegeist Brewery!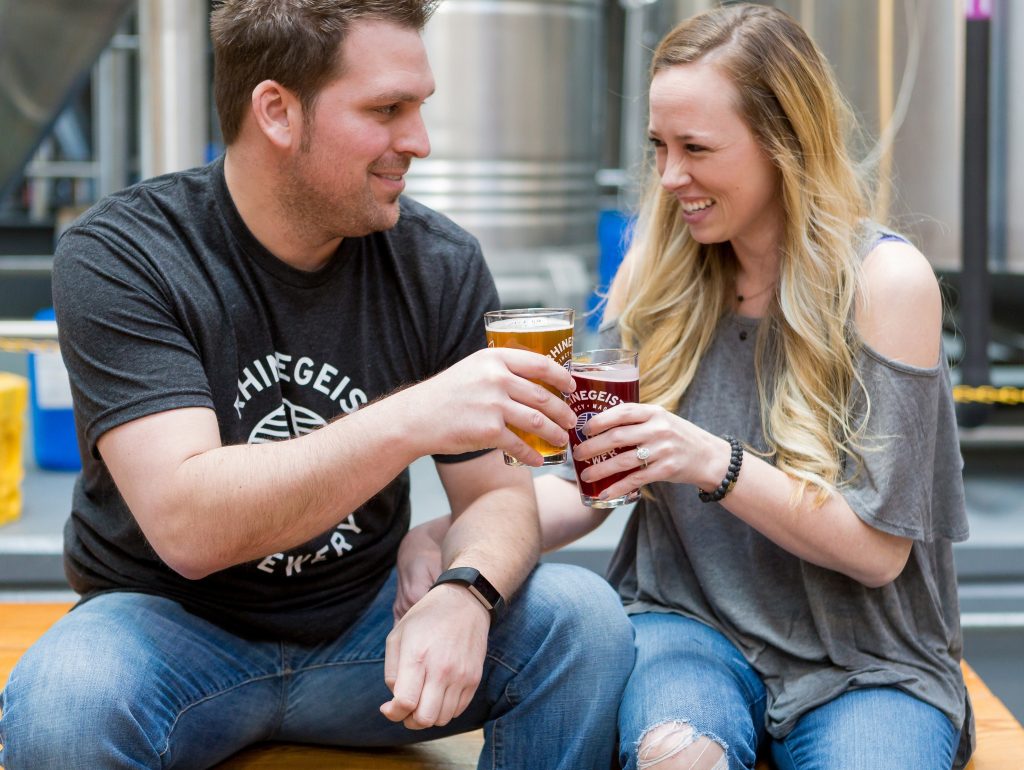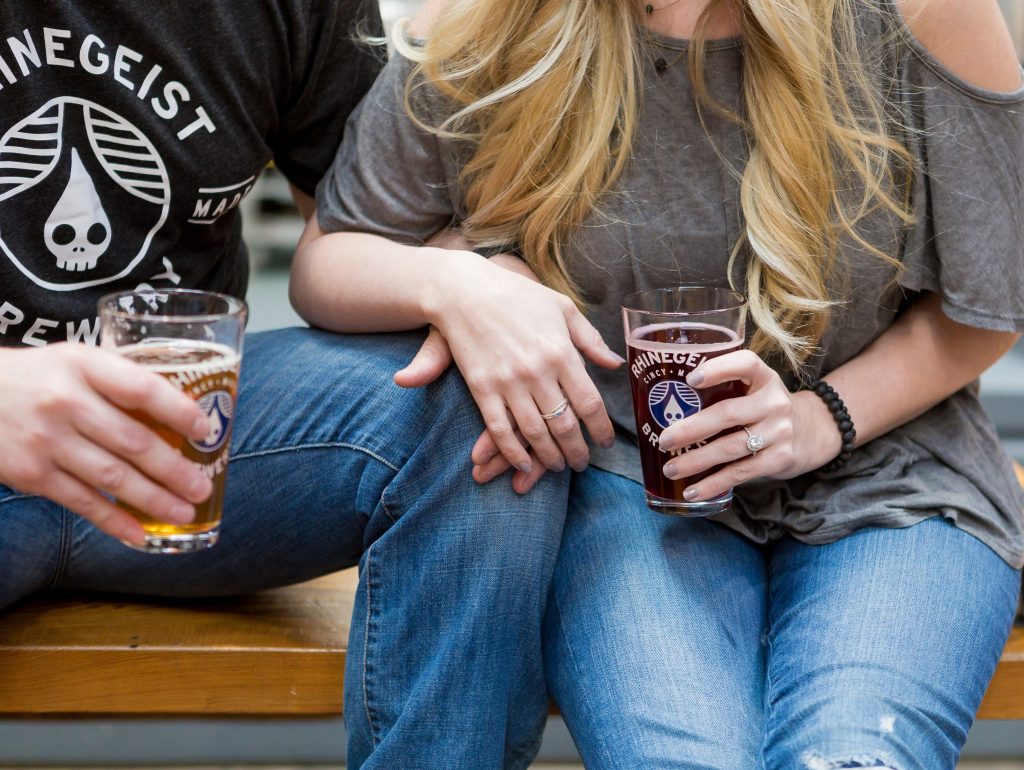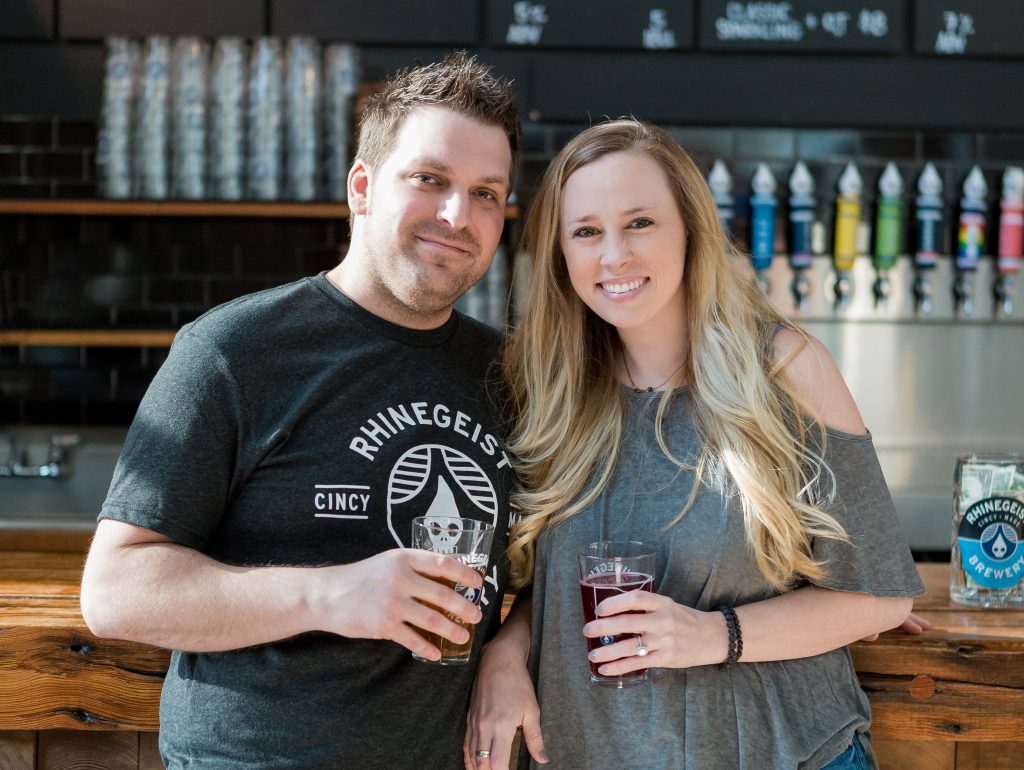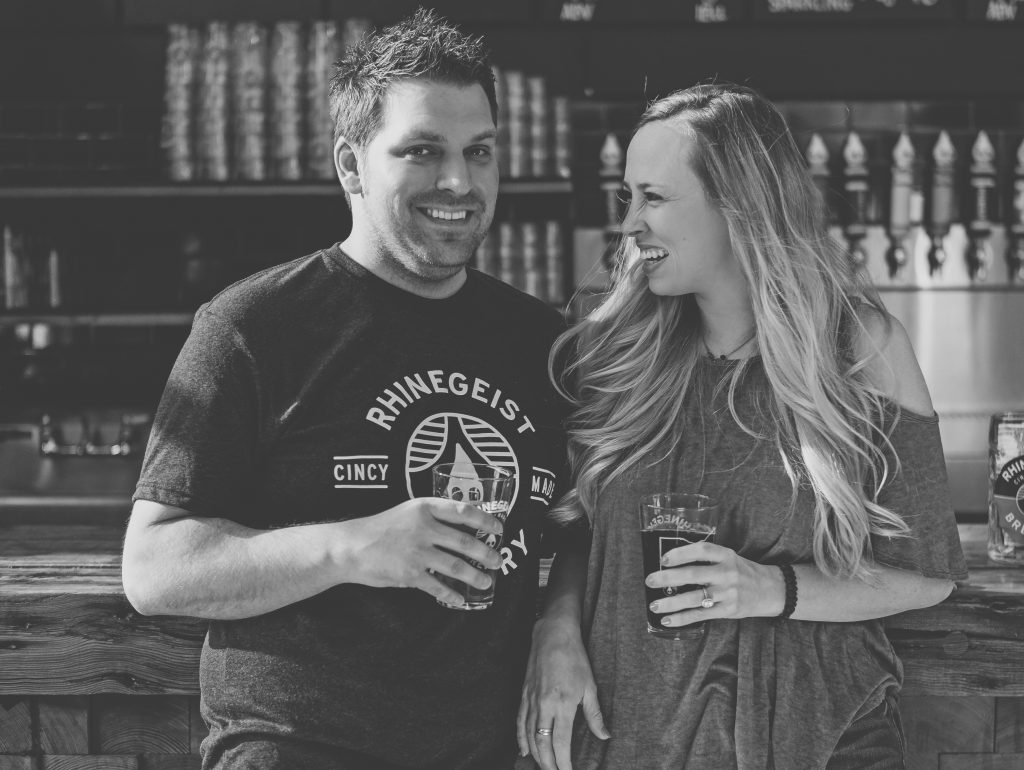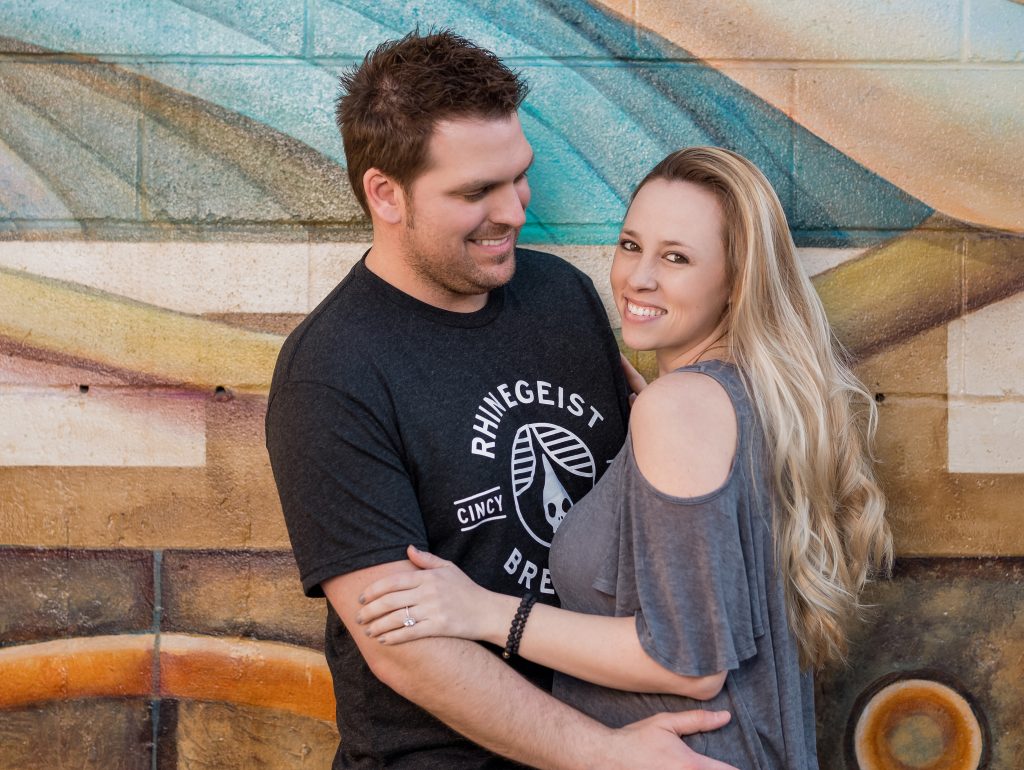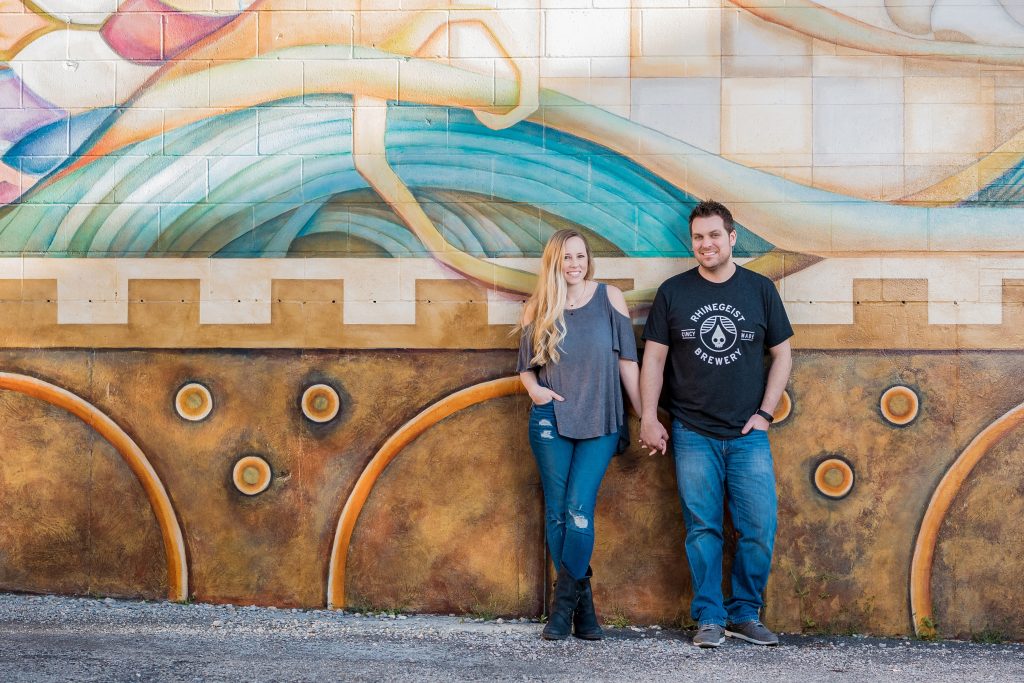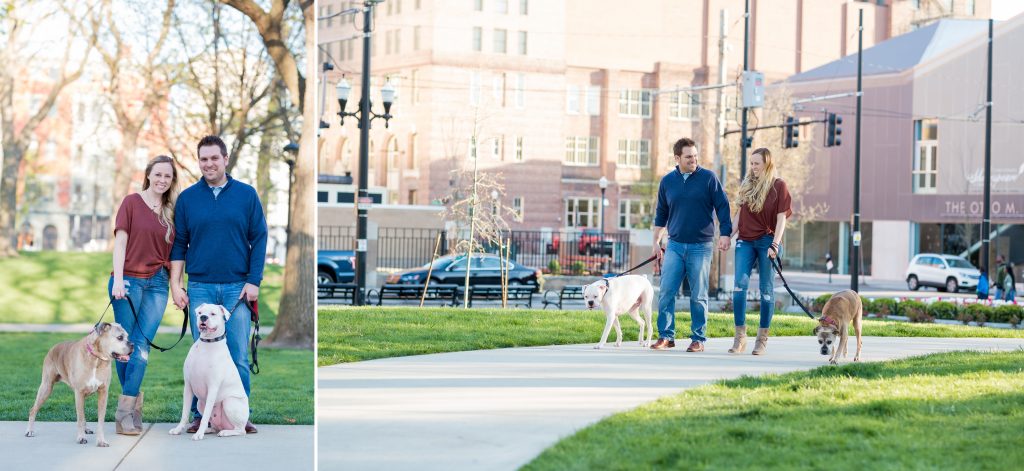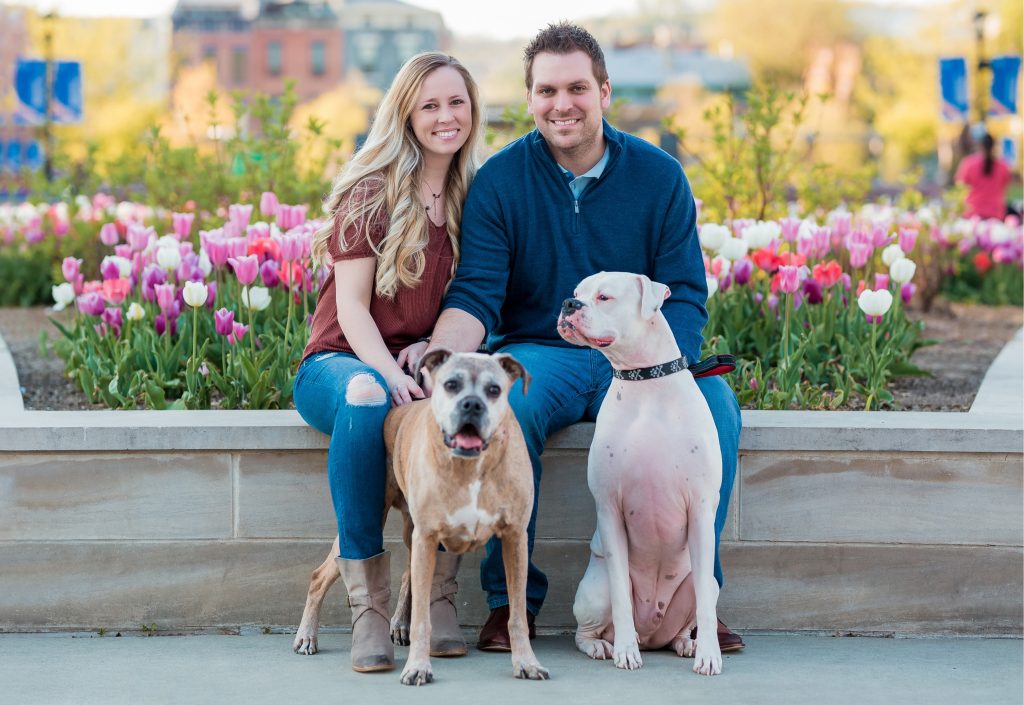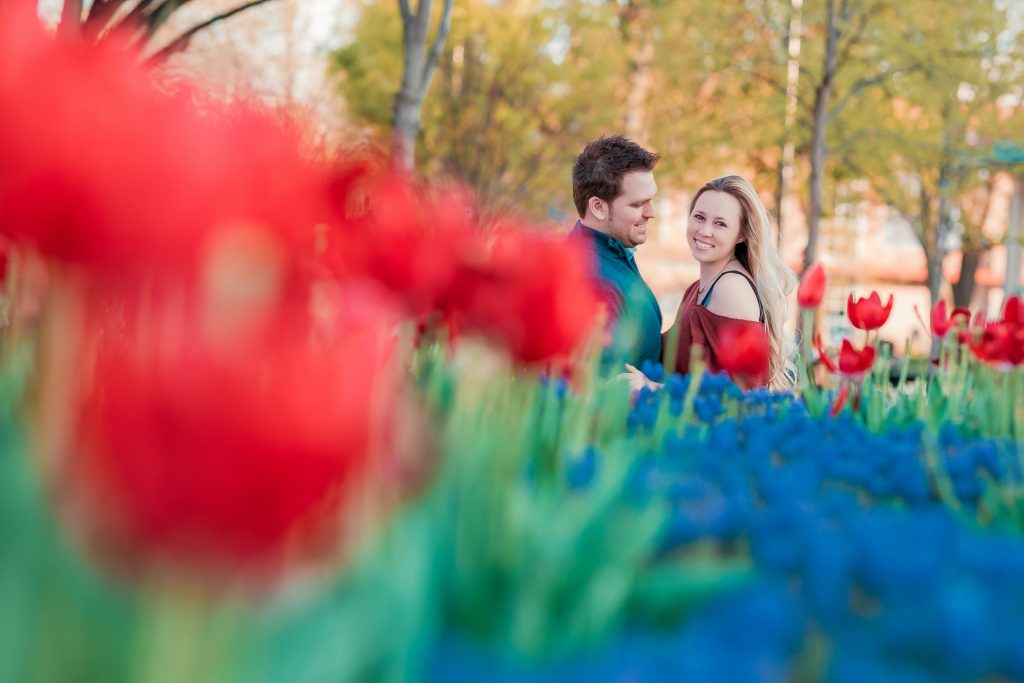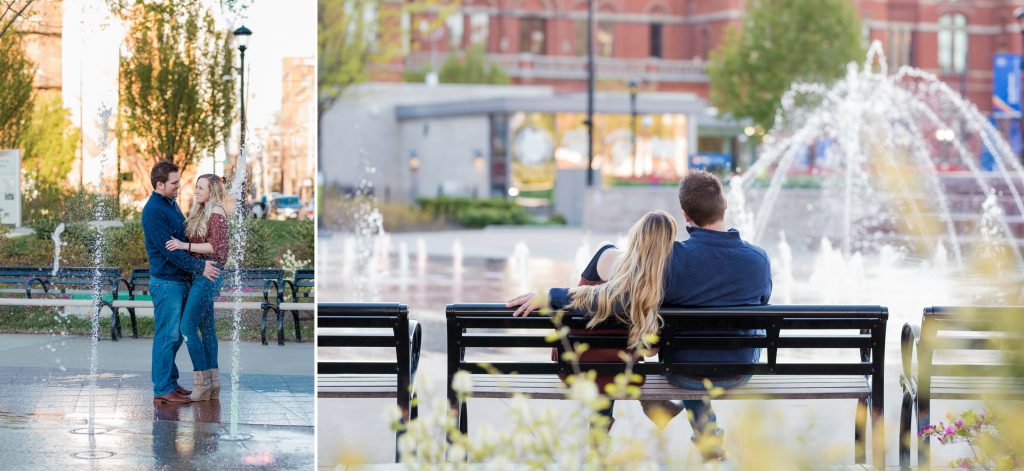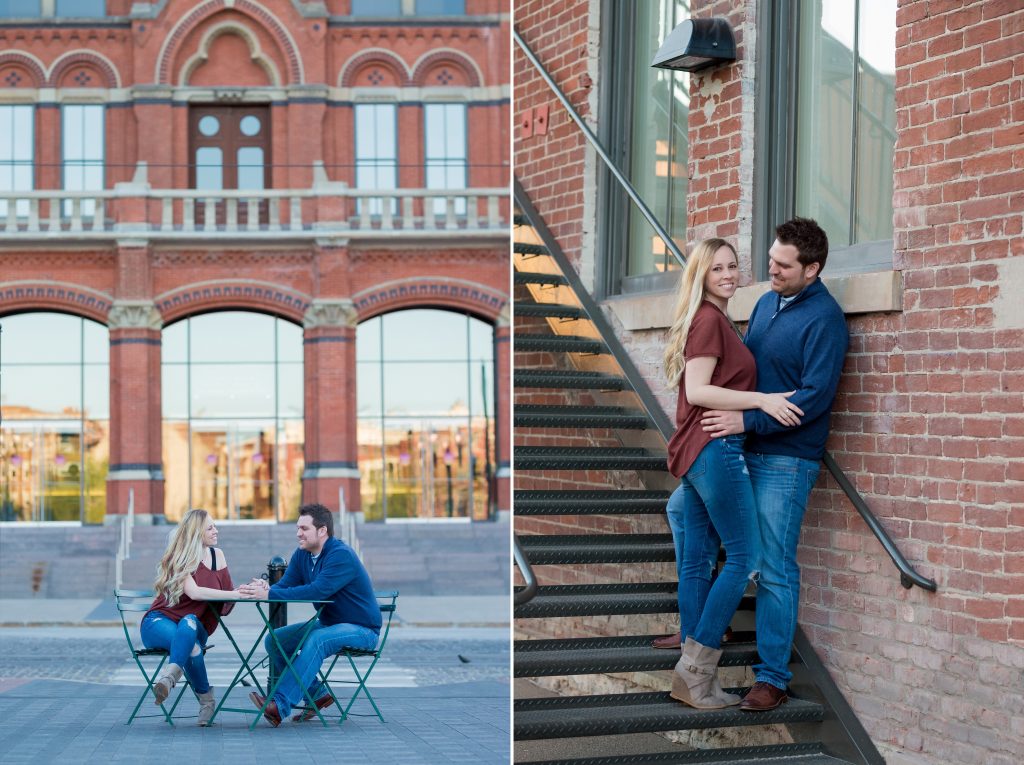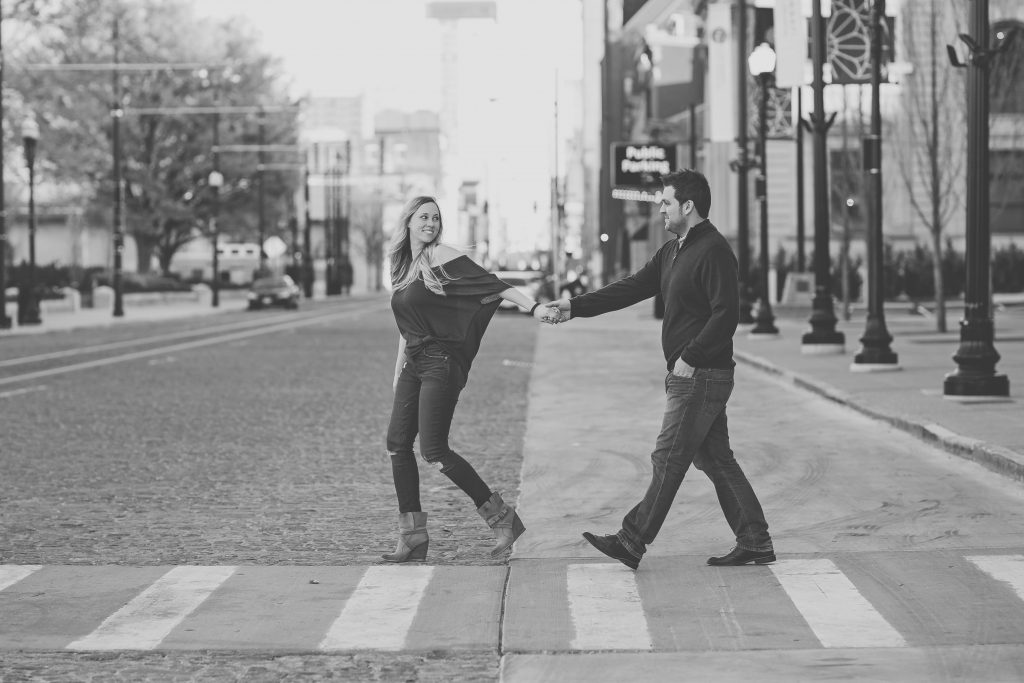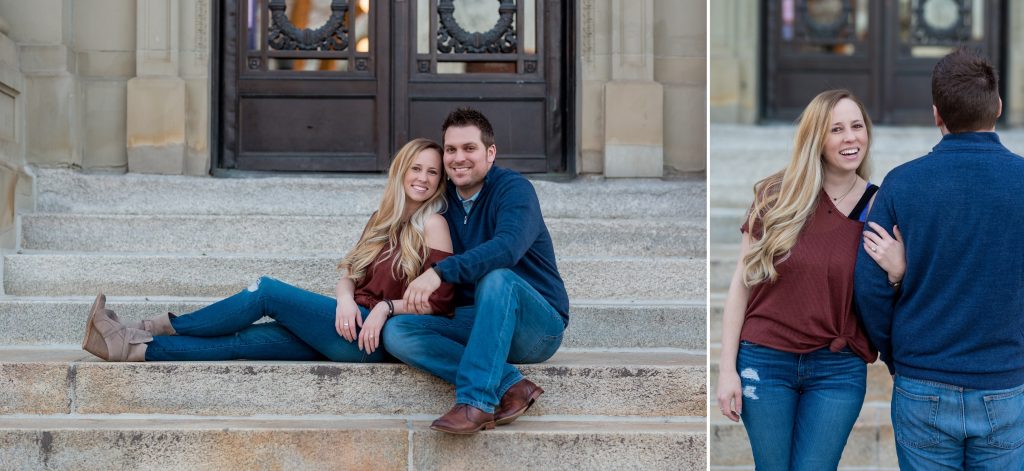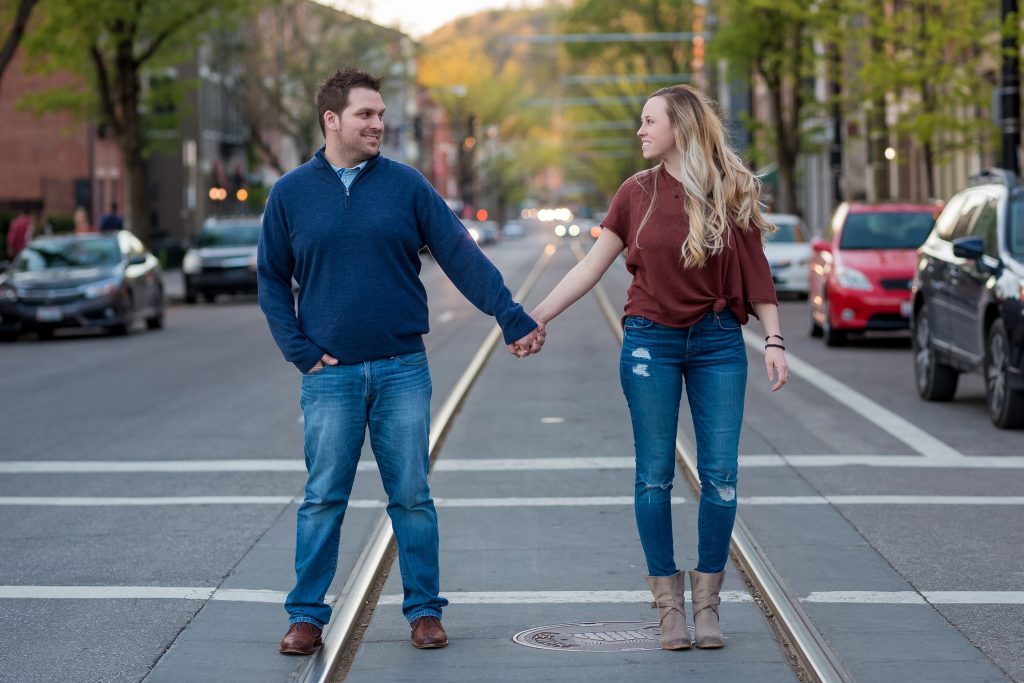 About Adam and Keli
Creative. Fun. Unique. We are a couple of creative professionals in Cincinnati with a passion for weddings and storytelling. Founded in 2010, our portrait studio has been recognized as one of the best wedding photographers in the Greater Cincinnati Metropolitan Area by leading publications and websites. We would love to invite you out to our Northern Kentucky studio and meet with us while showing you through our albums, canvases and other print products. We can also provide more information on our Wedding Collections and introduce you to our team! We would love to help, connect with us now.