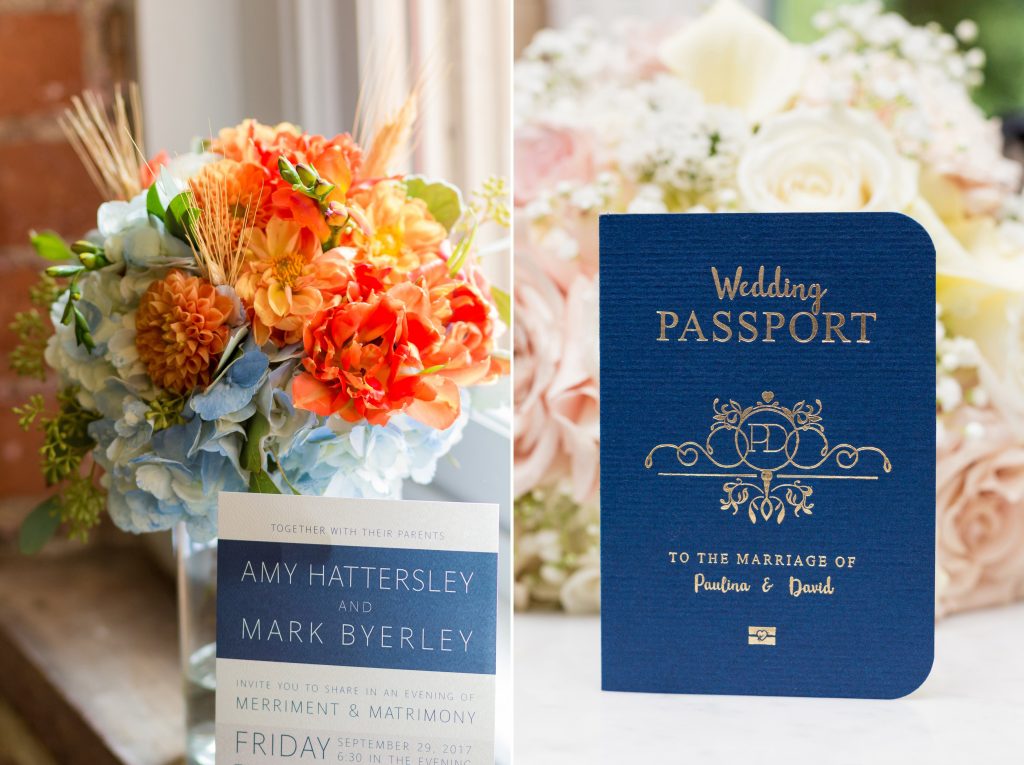 In this short and sweet Tuesday Tip, we're discussing wedding invitations. The bottom line, if you haven't considered it already, you really should invite us to your wedding. We love dressing up and let's face it, we do have some awesome dance moves.
That's not the biggest reason we think you should invite us to your wedding. As your photographers, we ask all of our couples to send us their wedding invitations for one simple reason: it's all in the details. If you, like most of our Brides are interested in capturing every aspect of your wedding day, including the little details, then you will want us to have a copy of your stationery.
Add us to your invite guest list so that you'll remember to send us an invitation to your wedding. That means we'll have a copy of your invitation, and guaranteed to get pictures of your invitation suite.
We would say that 90% of the time our couples forget their invitation suite on the wedding day. Hey, it happens! You already have enough on your mind and a list of things to bring for yourself (your wedding dress, shoes, jewelry, perfume, etc.), and those invitations are expensive – we want to make sure that they are well documented. It only takes a stamp and an envelope to check that off on your to-do list.
Invitation details make a great addition to your overall wedding album. We'll arrange the invitations with your flowers, rings, and jewelry, all to tell the story of your wedding day. If getting published is of interest to you, those detail pictures are a must have! Blogs and Magazines love to see a well coordinated invitation suite!
Sometimes things can get hectic on the wedding day (seriously!), and another benefit of inviting us to your wedding is that we don't have to document your invitation suite on the day of. If we had our own invitation, then we can always photograph it at a later time without having to worry about losing Mom's only copy.
And let's be honest, if you do just want to invite us to your wedding for our awesome dance moves, we wouldn't blame you!
About Adam and Keli
Creative. Clean. Different. We are a husband and wife team of creative professionals in Cincinnati, Ohio with a passion for weddings and storytelling. Founded in 2015, our portrait studio has been recognized as one of the best wedding photographers in the Greater Cincinnati Metropolitan Area by leading publications and websites. We would love to invite you out to our Northern Kentucky studio to meet with us while showcasing our albums, canvases and other print products. We can also provide more information on our Wedding Collections and introduce you to our team! We would love to help, connect with us now.