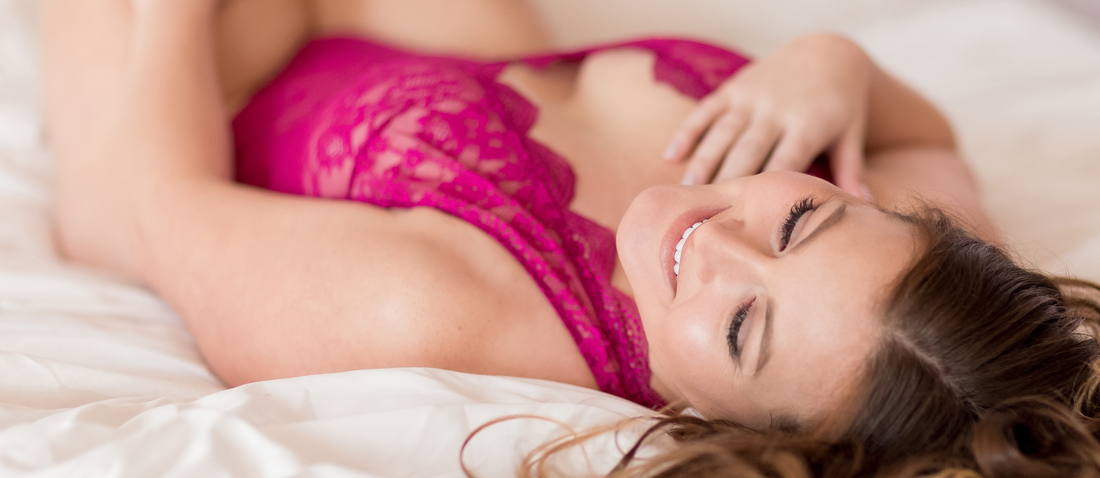 Boudoir Mini Sessions
Have you been wanting to do a boudoir session but still haven't committed? Looking for the perfect gift for him and a taste of the most amazing experience for yourself? Or maybe you are just looking to do more of a fashion/beauty session for yourself?
Our next Boudoir Mini Session event will be Sunday, March 22nd, 2020 – read the details below:
Mini Session Price: $300
$100 deposit required at booking to reserve your session date
50 Minute Boudoir Session
Professional Hair & Makeup
2-3 Outfits
25 Edited Hi-Res Digital Images
We will fully edit no less than thirty of the best photos from your session, and about a week later we will send you a link to a password-protected gallery where you can view your image proofs. You will be able to choose your twenty-five images that come with our Mini Sessions and purchase additional photos and any print products at a discount off our regular prices.
Our Boudoir Mini Sessions are a taste of a regular boudoir session for those looking for something more budget-friendly. We only do Mini Session events on a few specific dates per year – if you wish to do a session on a different date then please contact us about our regular sessions.
Spaces are limited so if you would like to take advantage of this rare special then do not delay – book your slot today!
To secure your Boudoir Mini Session time slot, fill out the form below to submit your registration and deposit payment. No cancellation refunds will be made one week prior to your session, but if you notify us no later than one week before the mini session date that you must cancel then we will apply your retainer to any regular boudoir session or mini session that you book within the next six months.
We will email you a confirmation once your registration and session deposit has been paid. About two weeks after your session we will send you a link to your password-protected proof gallery where you can place your product order.
*Note: For our Signature Albums, it can take up to three weeks for album design, proofing and production.
SUCCESSFUL BOUDOIR SESSION TIPS

Before your boudoir session please make sure to review the tips below.
WELL RESTED
Make sure to drink plenty of water and get a full night's rest.
BODY
Use clear deodorant please.
SKIN & HAIR
Arrive with a clean and moisturized face and clean hair (important!).
FACE
Address any unwanted facial hair: eyebrows; lips – avoid doing this on the day of the session to prevent any skin irritations or reactions.
LIPS
Use lip balm days before the session to ensure lips are well moisturised.
WARDROBE
Bring at least a three-four outfits for your session. It's best to bring extra options.
RELAX
The most important thing to remember is to take a deep breath, relax and enjoy this expereience. It is completely normal to have a little anxiety prior to your session, but please don't worry – you will be in very good hands. We will work with you on posing and feeling comfortable so that we get the most jaw-dropping, perfect shots.

2020 Boudoir Mini Session Details
• 50 Minute Boudoir Session
• Professional Hair & Makeup
• 2-3 Outfits
• 25 Edited Hi-Res Digital Images
• ONLY $300!
• $100 deposit required at booking to reserve your session date
Location
The Marian Historic Venue
5975 N. Jefferson St.
Burlington, Kentucky 41005
(859) 496-2074
Questions
If you have any questions, please connect with us.